Illustrations – Greg Abbott
I enjoyed There's a Dragon in Your Book more than this one, probably in part because I discovered it first and, well, she was a cute baby dragon! The monster in this book is cute too and I loved that this book was also interactive. I'm partial to monsters though so I wasn't overly clear on why we didn't want him in our book. I would prefer to help a baby dragon than scare a monster.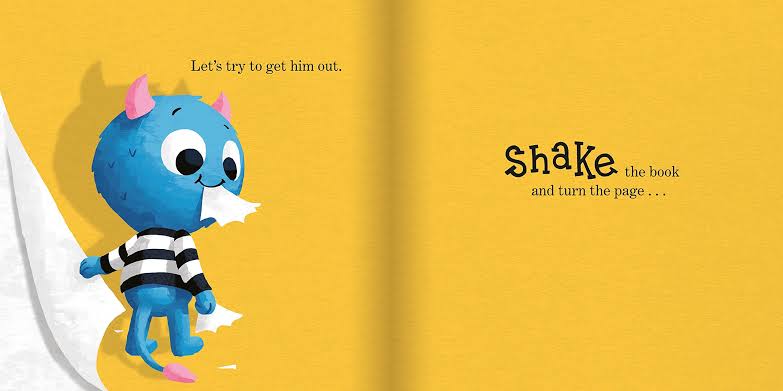 Nevertheless, I tried to shake him out, tickle his feet and blow him away. I admit I felt bad for the little guy when he became dizzy and scared, but it all works out in the end. Kids will enjoy the funny expressions on the monster's face as he's spun, wiggled and tilted all over the pages.
Once Upon a Blurb
Bestselling author of The Christmasuarus, Tom Fletcher, has written a brand new picture book perfect for bedtime, where a mischievous monster has invaded the pages of your child's book!
This read-aloud, interactive picture book treat invites children to make magic happen page by page, tilting, spinning and shaking the book, and then seeing the funny results when each page is turned. A fantastic celebration of all the fun that can be had with a book, with a wonderful wind-down bedtime ending!