Illustrations – Greg Abbott
There really is a dragon in this book and she's adorable! This interactive book is so cute that you your kids will love doing everything possible to help out this newly hatched dragon. The illustrations are so endearing and her expressions are so delightful that I couldn't help myself. I tickled her nose and that made her sneeze, which started a fire that I had to help blow out. Whether you're flapping the book to help her fly or imagining yummy treats to feed her, this little sweetie is going to make her way into your heart. I need to borrow someone's kid so I can read this to someone who'll appreciate it as much as I do.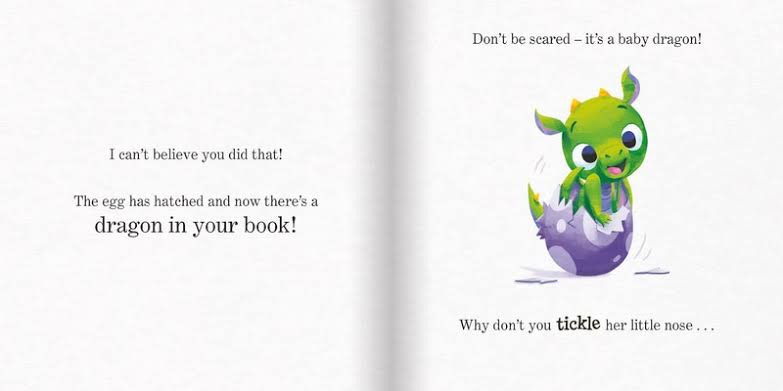 Once Upon a Blurb
OH LOOK, there's an EGG in your book!
But this isn't any old egg – there's a dragon in it … And pretty soon she has set your book ON FIRE. OH NO!
Tom Fletcher and Greg Abbott have created a fantastically interactive sequel to their bestselling There's a Monster in Your Book. Children will love stroking, poking and flapping the book to make magic happen as they turn the pages. Can they help Little Dragon find a way to stop the fire and fly off on her own adventure?