What a fun way to round out the trilogy! After the huge Legends of Zita the Spacegirl cliffhanger I've been keen to know where we'd find Zita at the beginning of this story. Zita is on trial in the Court of Dungeon World, facing a slew of trumped up charges; her heroics in the first two graphic novels twisted into crimes. Poor Mouse appears at her kangaroo court and, shackled in a way that brought to mind Hannibal Lector, he's been sentenced to death! But wait! Who or what is that mysterious creature in the blue cape that's overlooking the proceedings?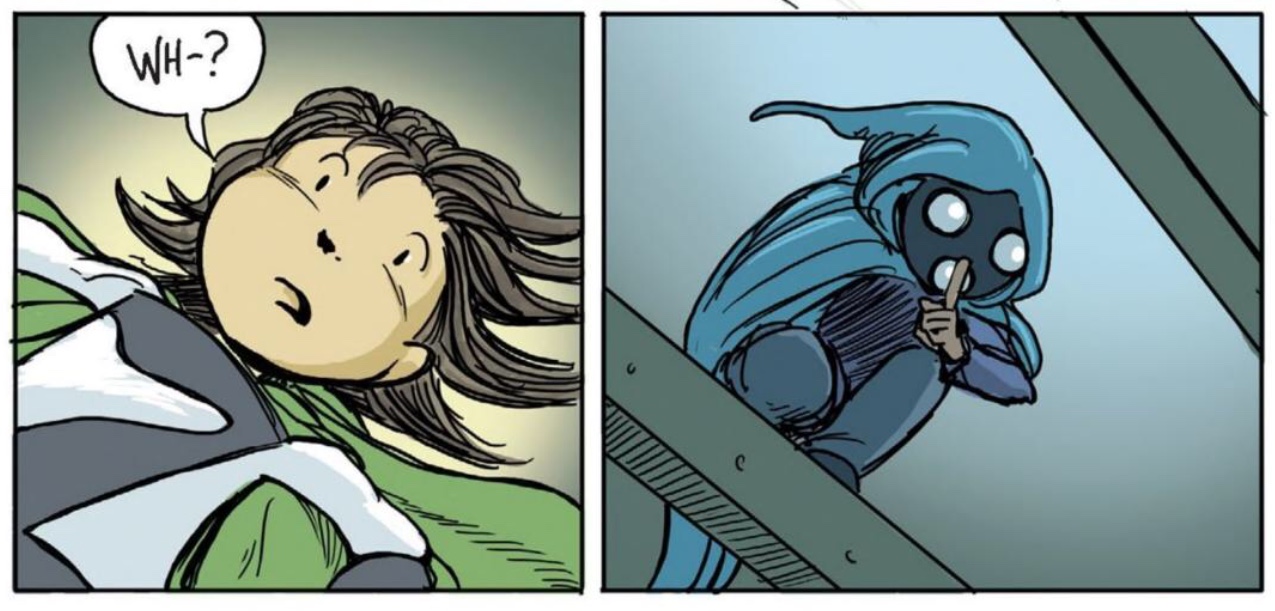 Bringing back all of my favourites from the first two books and introducing a few new ones, this is the action packed volume that finally answers the question of whether Zita ever returns home to Earth. I don't think I'd return if I were her because of all of the amazing adventures she's had and the wonderful friends she's met along the way, but it's what she's dreamed of since the beginning so I couldn't help cheering her on.
What's lovely about this story is that you don't just get to witness Zita saving a friend, an enemy or a world; Zita needs help herself in this one. Thankfully she's made such an impact previously that there's no shortage of people/beings/objects willing to lend a hand or whatever is needed to contribute to saving her.
Femur and Raggy, Zita's dungeon mates, were the comic relief for me and became new favourites.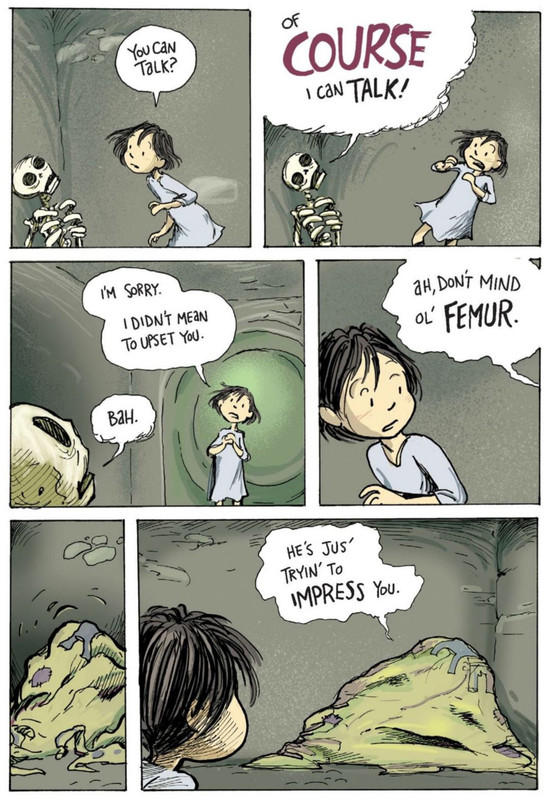 I also loved that previous favourites including One, Strong-Strong, Randy and Shippy returned.
Like the two previous Zita books the illustrations in this one were brilliant. Although the story could end with this book and currently does, there is potential to keep the story going. While you could argue that this series presents a good case for quit while you're ahead I'd keep reading if another Zita book magically appeared in front of me.
In what I'll call the Special Features after Zita's journey concludes (I've been bingeing a lot of TV series recently) there's a beautiful story of how she came to be. It's one of those melty heart stories that makes you appreciate Zita even more.
Once again, I have to say that I love my library. They didn't stock this book but they bought it just because I asked them to. Now they have the whole series, which I plan to borrow again for a reread ASAP!
Once Upon a Blurb
Ben Hatke brings back our intrepid space heroine for another delightful sci-fi/fantasy adventure in this New York Times-Bestselling graphic novel trilogy for middle grade readers.
Zita the Spacegirl has saved planets, battled monsters, and wrestled with interplanetary fame. But she faces her biggest challenge yet in the third and final installment of the Zita adventures. Wrongfully imprisoned on a penitentiary planet, Zita has to plot the galaxy's greatest jailbreak before the evil prison warden can execute his plan of interstellar domination!