I adored A Unicorn Named Sparkle and A New Friend for Sparkle so despite my Bah Humbug tendencies I was excited to read about Sparkle's first Christmas. I loved the illustrations and the shiny, glittery bits on the cover. I enjoyed seeing Sparkle lapping up his hot chocolate, playing with the birds and ice skating, and I grinned every time an illustration showed the heart shaped marking on his butt.
I was really disappointed by the story though. While I love giving and receiving presents, Lucy's obsession with presents in this book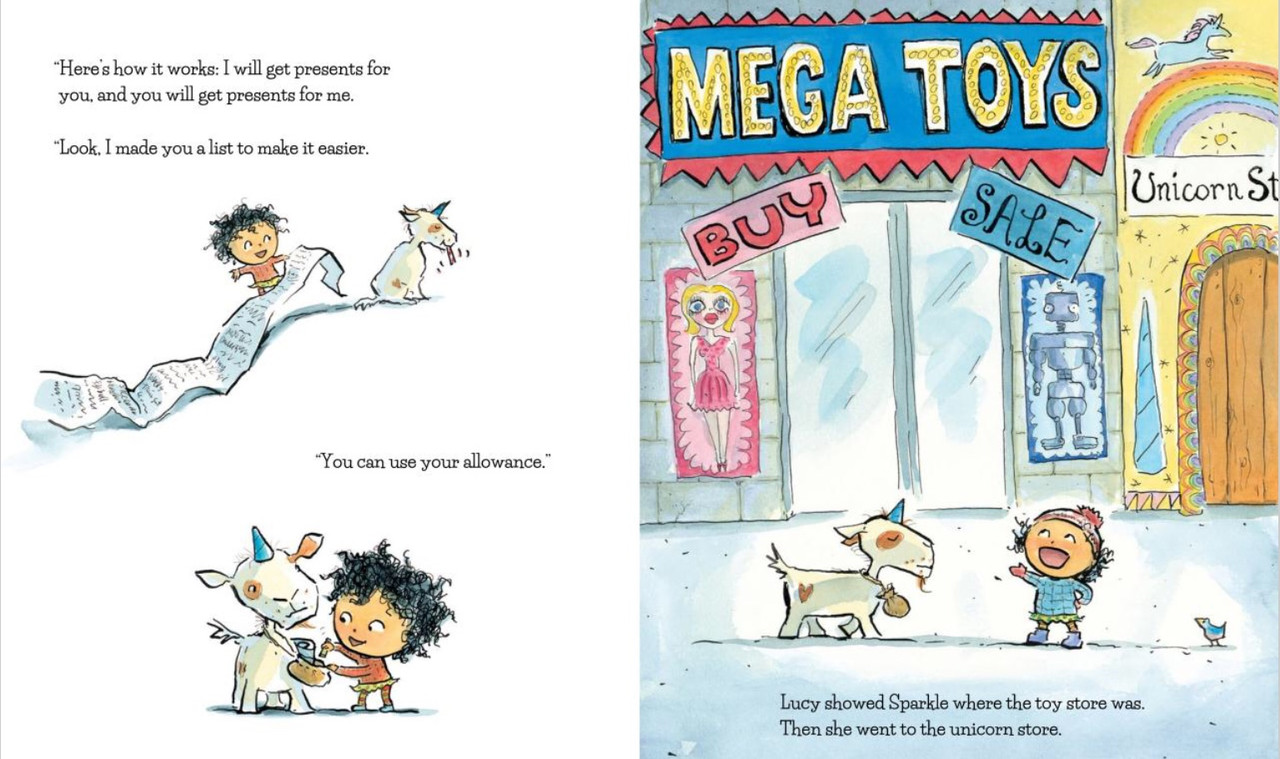 and her tantrum made me feel really sorry for poor Sparkle, who she makes cry a puddle of rainbow tears when she declares he's ruined Christmas. I wish the story had a greater focus on their friendship and the joy they bring to one another rather than shining a spotlight on Lucy's bad attitude. Yes, Lucy does turn it around in the end but it felt like it was too little, too late and it didn't undo my desire to give Sparkle a huge hug and adopt him.
Once Upon a Blurb
It's Sparkle's first Christmas and Lucy is showing him how to celebrate. Make a snowman. Check. Make a unicorn snowman. Check. Hang stockings, make cookies, and, of course – buy presents! (But don't eat them.) Check. In pure Sparkle fashion, nothing goes as planned, but Lucy ends up learning that love – not presents – is what Christmas is all about.