Illustrations – Marta Sorte
I absolutely loved 50 Wacky Things Humans Do: Weird & amazing facts about the human body! so naturally I wanted to read about wacky pets as well.
With information ranging from gross (toads eat the skin they shed) to amazing (salamanders can breathe and drink through their skin) this book provides interesting facts and theories about various furry, feathered and scaly pets.
I think the writing style would be engaging for kids and the bite sized chunks of information get the point across without getting into information overload territory. While I already knew some of the facts, others were new to me. Then there were those that I wasn't sure if I already knew or not but still found fascinating, including the potential for rabbits to get cavities from eating carrots.
A couple of my favourites facts were:
Goldfish use teeth in their throats to crush their food. They don't have stomachs. Instead they break up food and absorb nutrients in their intestines.

Chameleon eyes can move independently, so they can look in two different directions at once.
Marta Sorte's illustrations are so cute! I mean, look at this ferret dancing!
And this baby seahorse getting ready to chow down!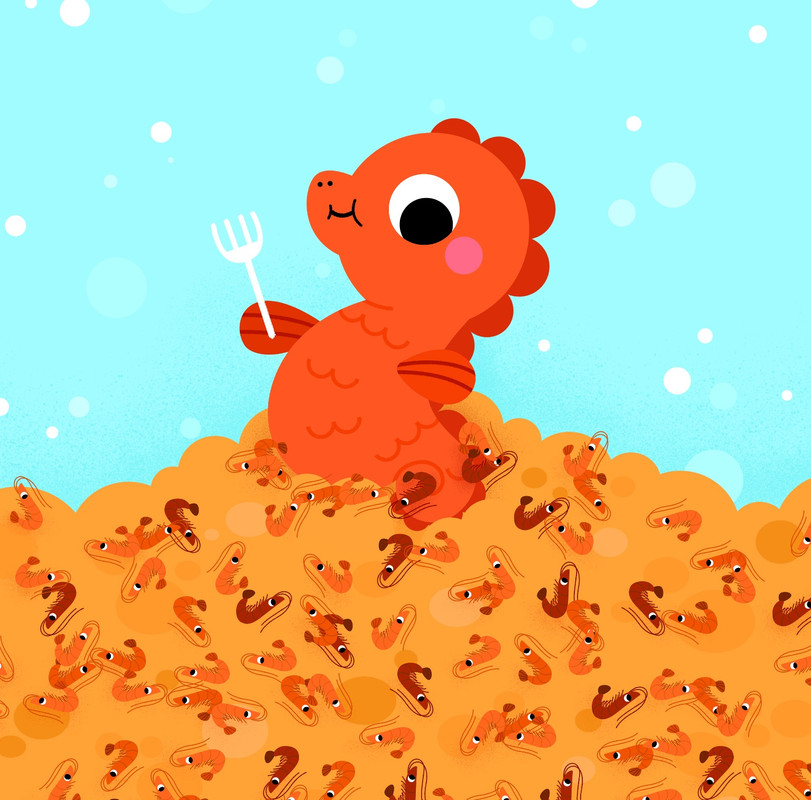 There were a few instances in this book where the answer to why animals do a certain behaviour was that we really don't know or that it may be because of one of several possible reasons. I found this frustrating but other readers probably wouldn't.
I enjoyed this read and would happily reread it. Overall though, I preferred 50 Wacky Things Humans Do.
Thank you to NetGalley and Walter Foster, Jr., an imprint of Quarto Publishing Group, for the opportunity to read this book.
Once Upon a Blurb
Have you ever wondered why your dog chases its tail or how your cat manages to land on its feet every time?
50 Wacky Things Pets Do takes an up-close look at all the weird and funny things our pets do, from dogs snacking on poop and guppies jumping out of tanks, to cats meowing and ferrets dancing happily.
Paired with equally wacky illustrations, 50 wild and incredible facts are presented, along with educational information about each animal's habits and personality quirks. Whether seriously strange or downright silly, these wacky facts are sure to delight kids while they learn all about pets and their peculiarities.