Kathryn and Ross Petras have collated in this book an alphabet of wisdom about change. Taken from a variety of writers, philosophers, musicians, scientists, entrepreneurs and others, there are quotes to inspire you, comfort you and make you smile.
While you may want to read from cover to cover initially, I liked that the quotes are grouped in themes so you can easily find the ones that are most applicable for your current situation. For example, here's L.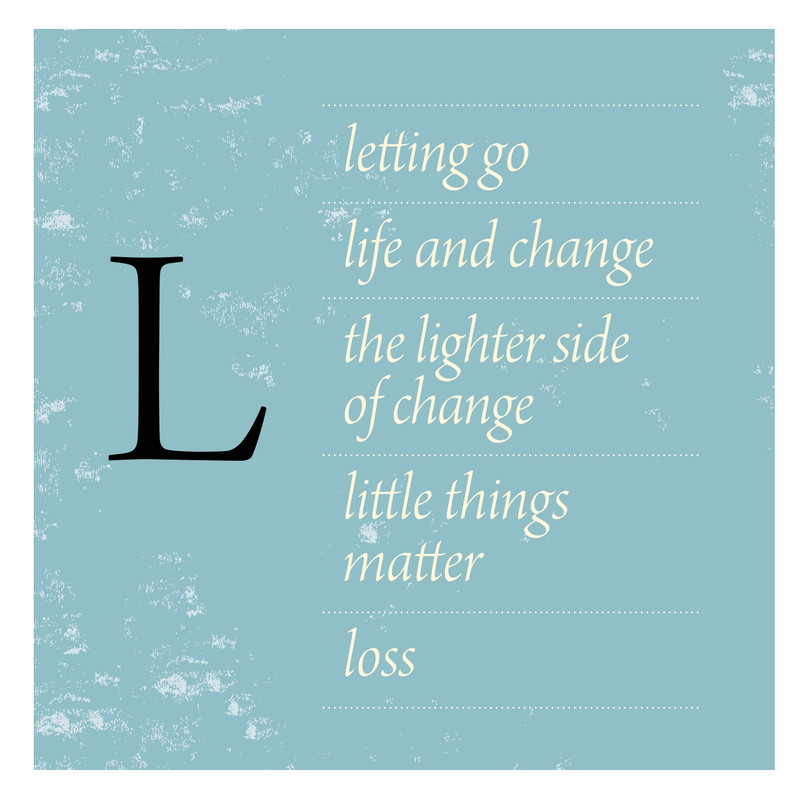 This would make a good gift book for someone going through a big change in their life or for reflection yourself because as the quotes tell you, change is inevitable. My favourite quotes include:
When we are no longer able to change a situation … we are challenged to change ourselves. – Viktor Frankl

We delight in the beauty of the butterfly, but rarely admit the changes it has gone through to achieve that beauty. – Maya Angelou

Today is only one day in all the days that will ever be. But what will happen in all the other days that ever come can depend on what you do today. – Ernest Hemingway

Not everything that is faced can be changed; but nothing can be changed until it is faced. – James Baldwin

When people are ready to, they change. They never do it before then, and sometimes they die before they get around to it. You can't make them change if they don't want to, just like when they do want to, you can't stop them. – Andy Warhol
While the layout was clean and consistent and the font made the quotes easy to read I didn't find the creative flair I expect from gift books. I love quotes and have since I was a kid when I'd write the ones that spoke to me in notebooks. However if I'm going to buy a book of quotes I don't want to be bored by the layout. Some pages included an illustration but when they didn't the pages blended together.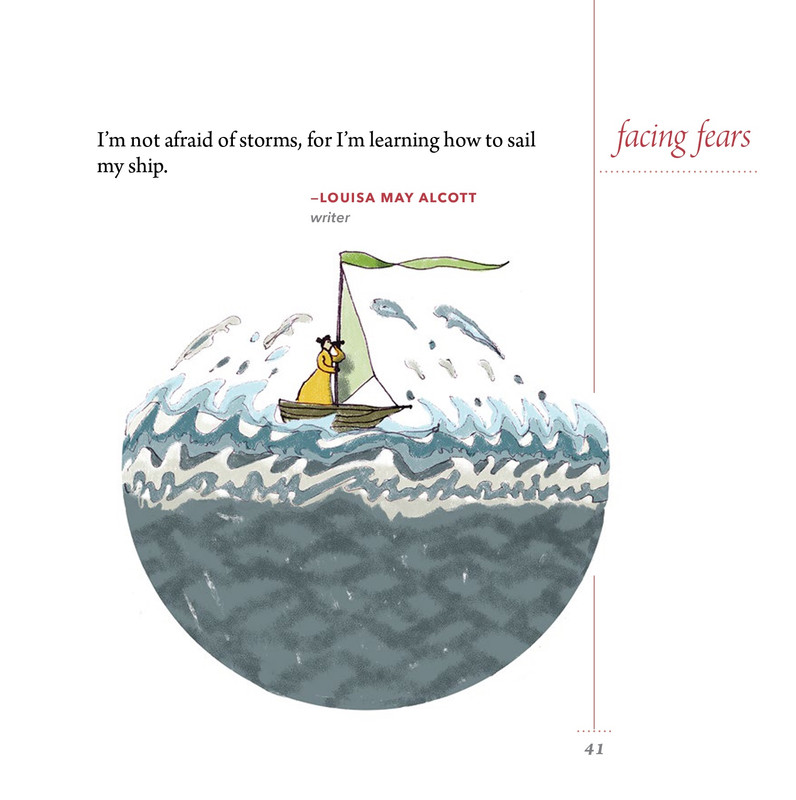 Thank you to NetGalley and Workman Publishing Company for the opportunity to read this book.
Once Upon a Blurb
This collection of quotations – from the masters of the quote book, Kathryn and Ross Petras – focuses on the empowering aspects of change and is perfect for graduates or anyone else facing a life passage -landmark birthday, new job, new home, or the beginning (or end) of a relationship.