Miss Overachiever: Let me get this straight. You want to fake date me.
Man Candy Matt: Uh huh.
Miss Overachiever: But you know that I have a crush on you. [Damn it! He won't notice that Freudian slip, will he?]
Man Candy Matt: Have?
Miss Overachiever: [Damn it!] Had! I had a crush on you.
Man Candy Matt: So, fake date me? Then the girl I have a crush on who's perfectly happy with her perfect boyfriend will get jealous and decide she wants me instead.
Miss Overachiever: What's in it for me?
Man Candy Matt: Well, you like Mr Cool Hair. Maybe he'll pay attention to you if you're with me, the boy with hair that's not as cool.
Miss Overachiever: Hmm … You make an interesting argument. I've already tried to get him to notice me by wearing more makeup, even though when he originally noticed me I was hardly wearing any at all, but —
Man Candy Matt: See? So is it a deal? I mean, what could possibly go wrong?!
Book Buddy Nina (who already did her own whole boy drama thing in The Dating Debate): So … Books?
Miss Overachiever: Books!
Book Buddy Nina and Miss Overachiever wander off to go find some new book boyfriends.
Man Candy Matt: Um, hello?
We first tagged along with Miss Overachiever and Book Buddy Nina to Friday night Nerd-Girl Festivities in The Dating Debate. That was my 💔 Achy Breaky Heart 💔 read last year and here I am again, likely torturing poor Chris Cannon (sorry, Chris!) by choosing another one of her books for this year's foray into the smoochie side of life. Oops, it appears that I'm accidentally following a romance novel series! 😯
Before I go any further, let me just say … CANNON CONSPIRACY CONFIRMED!!!
Whatever am I talking about? Allow me to take you on a journey to a time when I first became suspicious that Chris was plotting a sinister scheme to convert me, a 100% committed romantiphobe, to … wait for it … a romance novel reader! I submit to you:

I had so many food cravings while reading 99% Faking It but the ones that specifically support my conspiracy theory are:
Pizza
🍕 Sausage and pepperoni thick crust with extra cheese
🍕 Meatball
🍕 More pepperoni
🍕 More meatball
🍕 More meatball
🍕 Sausage and mushroom
🍕 More sausage and mushroom
🍕 More meatball
🍕 Bacon and pepperoni
🍕 Cheese
Lasagne
🤤 Vegetarian
Chocolate
🍫 Brownie sundae with whipped cream and chocolate sauce
🍫 Chocolate frogs (mentioned but not eaten)
🍫 More brownies
🍫 Hot cocoa with marshmallows (yes, that counts!)
🍫 Do Oreos count? What am I saying?! Of course they do. Countless Oreos graced the pages!
And let's not forget this brilliance:
"Our family motto is, Chocolate might not fix everything but it's a good start."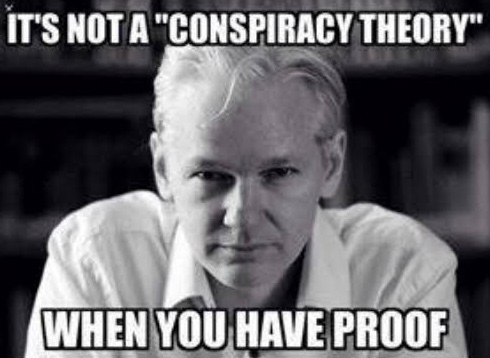 My verdict? Conspiracy confirmed! Case closed! Well played, Chris, well played. 🏆
I really enjoyed this book. I smiled my way through the banter and fandom talk and the only thing I craved as much as the yummy delectables was an invitation to Friday night Nerd-Girl Festivities. I wanted to be friends with Book Buddy Nina and Miss Overachiever. I loved that Miss Overachiever is a jeans and t-shirt kind of girl who doesn't waste time in front of a mirror when she could be reading instead. She's smart and fluent in sarcasm and while she loves Harry Potter (who doesn't?!), she's a multi-fandom girl. There were times I wanted to tell her to wake up to herself when she got snappy at Man Candy Matt but she endeared herself to me so much that I could overlook most of them.
While I liked Man Candy Matt I didn't feel I got to know him as well as I did Miss Overachiever. The standout minor character for me was Matt's father and naturally I adored the dogs. I consider it borderline cheating for any author to include dogs in their book since I'm such a sucker for fur babies.
I can't believe how invested I became in this couple. I got frustrated whenever Man Candy Matt and Miss Overachiever's romantic stars didn't align. Either I'm getting used to the way these things called 'romance novels' work or there was less that irritated me this time. Unlike previous romantic reads, I'm pretty sure the feeling of hitting my head against a brick wall each time I told the characters to "COM! MU! NI! CATE!" has only resulted in a mild concussion this time around.
Once Upon a Nitpick: This pet peeve isn't specific to this book but it did show up a few times; boys/men declaring they will punch a boy/man who is upsetting a girl/woman. I used to think this was charming when I was a teenager but now a neon sign lights up in my brain screaming, "Toxic masculinity!" at me whenever I come across it.
Favourite sentence:
"I love the smell of freshly baked carbs and coffee."
Mmm, me too!
Favourite sentence (it's a tie; I couldn't choose):
"Best friends don't let best friends date anti-Potter people."
So, am I a romance novel enthusiast now? Hell, no! After three novels I'm definitely a converted Chris Cannon reader though, and if she just so happens to write romance novels then I guess I'm going to have to keep reading them. Sorry, Chris, but you're stuck with me. 😊
Thank you so much to NetGalley and Teen Crush, an imprint of Entangled Publishing, LLC, for the opportunity to read this book.
P.S. If you can't wait until the release date to start this book you can read the first chapter here.
Once Upon a Blurb
Lisa is a card-carrying, book-loving Gryffindor. Solid. And that's why everyone knows she's awesome. Well, except for her crush, Matt. He only ever sees her as a friend. Plus, he's got his eye on another girl. Oh well, plenty of fish and all that.
Good thing Lisa just read a book on the "wedding ring phenomenon" – you get more attention when you're already taken. What if Lisa pretends to be Matt's plus one? Maybe it'll help Matt get his girl and Lisa can hook her own fish.
After the plan works, Matt suddenly claims he doesn't like the view from the friend-zone and wants her instead … But she isn't interested in being anyone's second choice. If this guy wants to earn her attention, he'll need more than some silly "phenomenon."
He'll need to go all out …