Illustrations – Deborah Allwright
Princess Swashbuckle's parents are trying to find her a prince but she's not interested. She longs to be a froggy pirate queen so she packs her belongings and boards the Stinky Fish and declares herself their new Captain.
She's "on a mission to find NICE things to do" and under her leadership that's exactly what they do. They help animals of the sea and land, have adventures and plenty of fun, and naturally everyone lives happily ever after.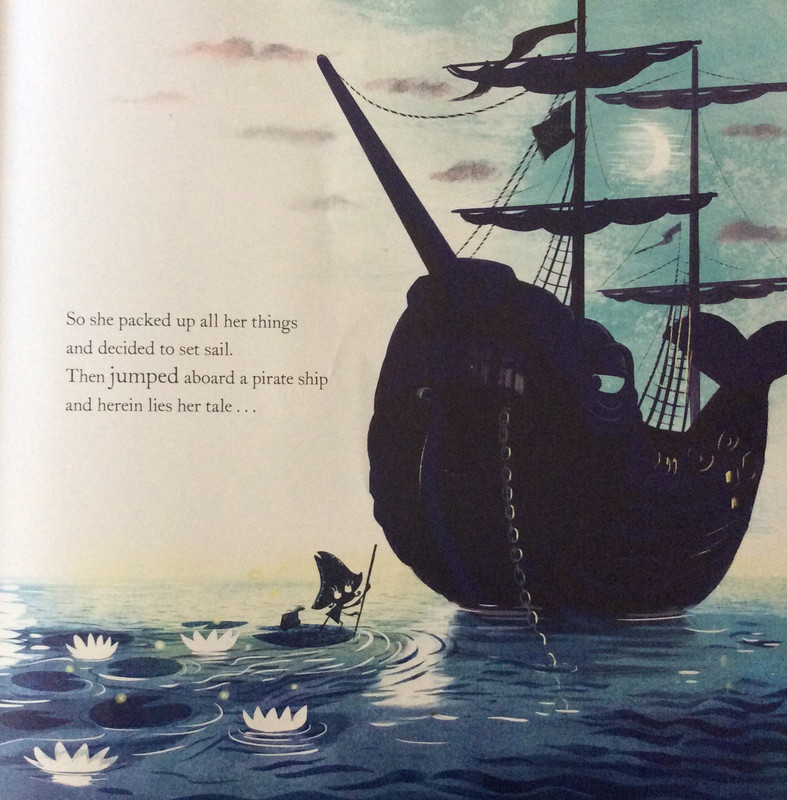 The rhymes are lovely and flow well and the message is stellar! Princess Swashbuckle's parents don't understand her dreams initially, wanting her to follow tradition. However they eventually realise that she doesn't need a prince after all and embrace her choices, allowing her the freedom to be the kind pirate queen she was destined to be.
Deborah Allwright's illustrations are so much fun. They're colourful and expressive, and I loved that Princess Swashbuckle's head is shaped like a heart. There's so many details to enjoy, particularly in the pages featuring a variety of animals.
I absolutely adore this book and need to find a kid to read it to – stat! This is the perfect book to encourage kids to follow their heart, especially if their dreams aren't what society expects of them.
Once Upon a Blurb
Tired of the same old princess-meets-her-prince stories? Bored of princesses in frilly pink dresses? Fed up with princes getting all the action? Yes? So is Princess Swashbuckle. She's Swashbuckle by name, swashbuckling by nature and she's about to show the world what a great pirate captain she can be. Charmingly breaking the mould, Princess Swashbuckle is a rollicking tale of adventure and finding your own happy.