Last time we saw them, Phoebe, Sue (Phoebe's friend from camp), Max (Phoebe's adorably nerdy friend) and their respective magical friends (Marigold, Ringo and Voltina) plus Marigold's sister, Florence, were heading home from drama camp. I've loved the two graphic novels.
Now we're back for another collection.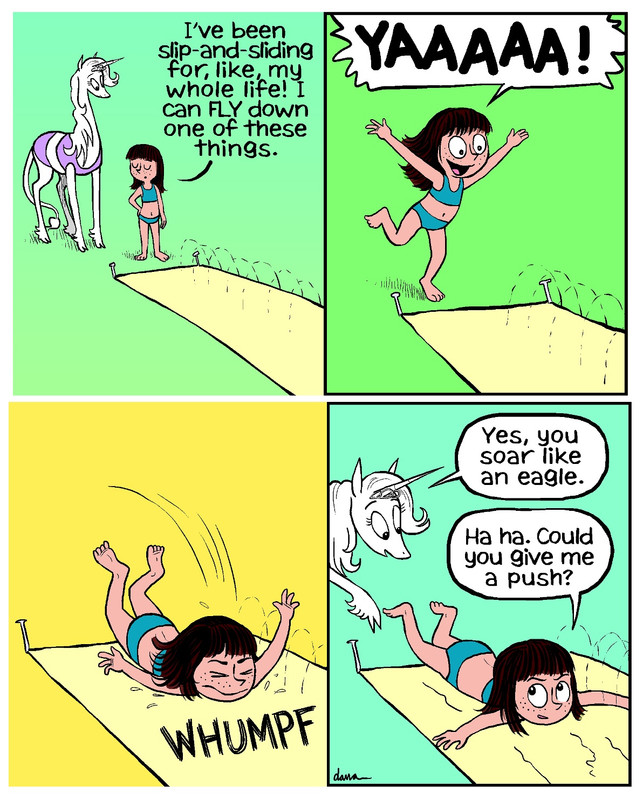 I learned that unicorn hiccups sparkle (of course they do!) and Marigold discovered the marvel that is bubble wrap. Phoebe's father partook in some nostalgia and in the process made me feel really old because I remember those days too! Claustrophoebea and Pointyhead were back!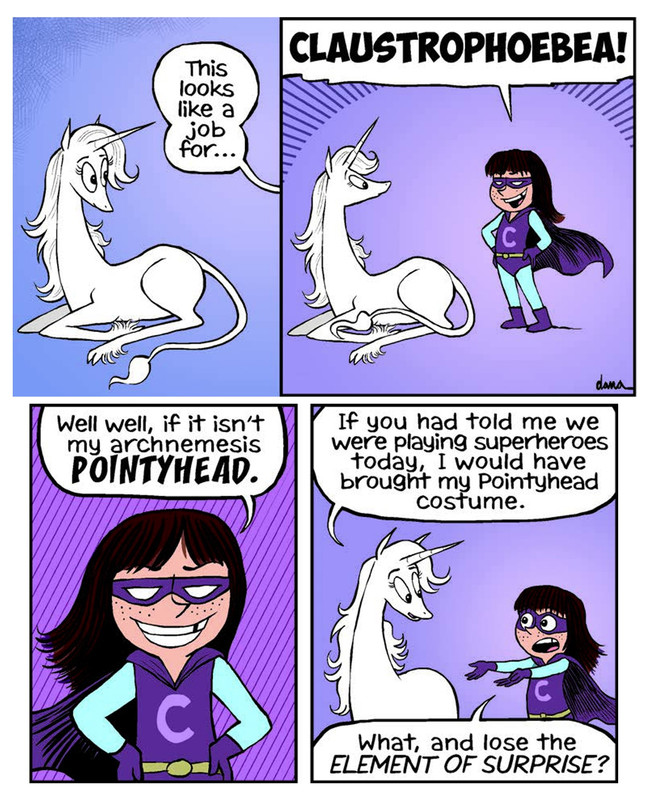 Phoebe doesn't think she's being assigned enough homework so Marigold provides some for her. Phoebe also nerds out about getting to make a diorama for school.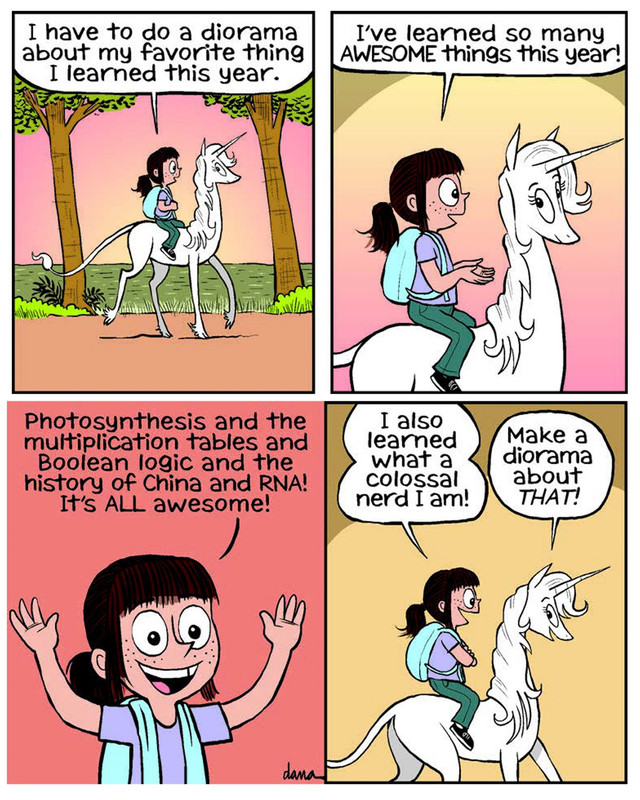 Phoebe and Marigold get somewhat serious when they discuss the meaning of life and Marigold regales Phoebe with multiple unicorn legends, some more recent than others. Dakota uses her vlog to bully Phoebe.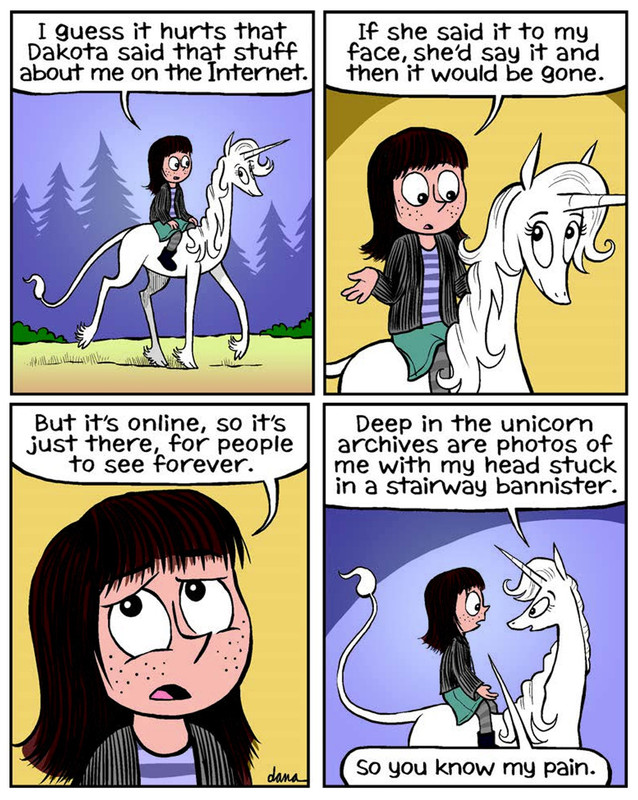 Marigold invites Phoebe to unicorn camp. Phoebe's friend from camp, Sue, also attends but Ringo the lake monster is absent. While I was glad Max had a birthday party in this collection, I was sad his only guests appeared to be Phoebe and Marigold. Where was Voltina? She seems to only exist in the graphic novels. Also absent were the goblins who hang out with Dakota and some of Dakota's personality.
Thank you to NetGalley and Andrews McMeel Publishing for the opportunity to read this collection.
Once Upon a Blurb
A unicorn in bowling shoes is quite a STRIKE-ing sight. But for nine-year-old Phoebe Howell, it's just another fun outing with her best friend, the illustrious unicorn Marigold Heavenly Nostrils. This unique and magical friendship is at the heart of the ninth Phoebe and Her Unicorn collection, which includes adventures such as writing original songs, publishing rival news websites, and making a summer visit to the exclusive Camp Shimmerhorn.
Life with a unicorn BFF is not without its challenges, however, and whether it's homework, friction with classmates, or talent show jitters, Unicorn Bowling is full of amusing, heartwarming reminders that when the going gets tough, the tough get sparkling.