I need to read this book every day for the rest of my life! Also, Rumple Buttercup is my new best friend!
Rumple lives in a drain beneath the town, hiding from the people he's sure will reject him because he's weird. He spends his time watching people interacting with one another and enjoying their lives but he is desperately alone so he makes his own friend out of trash, Candy Corn Carl.
I adore Rumple and love that this book is a celebration of weirdness. Let's face it; we're all weird in our own way. Anyone who has ever felt like they don't belong, aren't good enough or are too different to be accepted by others will relate to Rumple and hopefully realise, as Rumple does, that "Everyone is weird and that's what makes us great".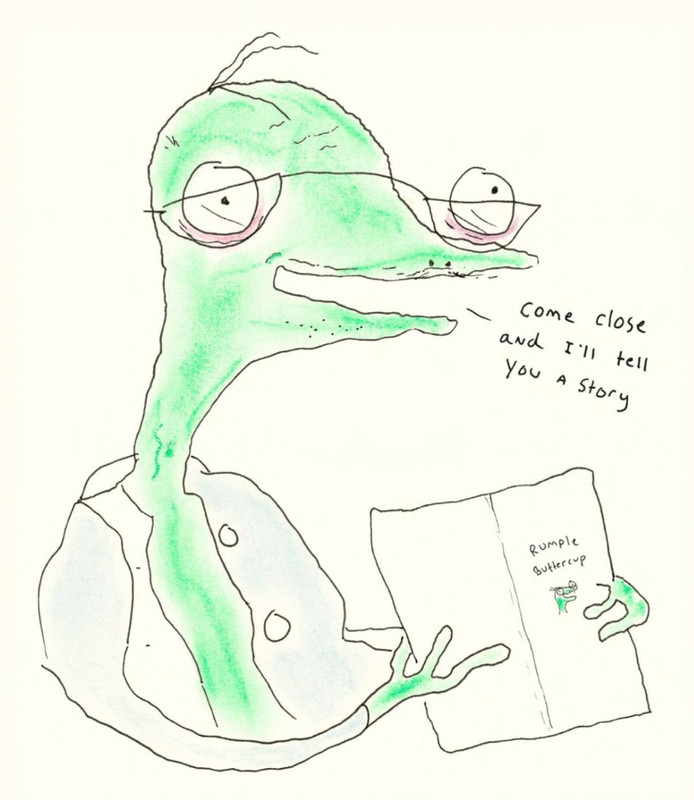 I would have read this book no matter what, simply because Matthew Gray Gubler wrote and illustrated it, but it's so much more incredible than even I expected! This debut has a wonderful message for kids but people who have aged out of childhood also need to be reminded that it's okay to be different. Let's celebrate our individuality!
Once Upon a Blurb
Rumple Buttercup has five crooked teeth, three strands of hair, green skin, and his left foot is slightly bigger than his right.
He is weird.
Join him and Candy Corn Carl (his imaginary friend made of trash) as they learn the joy of individuality as well as the magic of belonging.