Illustrations – Joe Bluhm
"The imagination is the most powerful force in the world."
Charlie loves spending time with his Grandpa, who not only used to be a magician but also lets him eat sugary treats. They have the most fun, though, when they explore the contents of the Magic Story Chest, an old wooden trunk in the attic.
Grandpa can weave the most marvellous tales from the seemingly ordinary objects in that trunk, adventures that come alive in Charlie's imagination. An hourglass from Tut's tomb.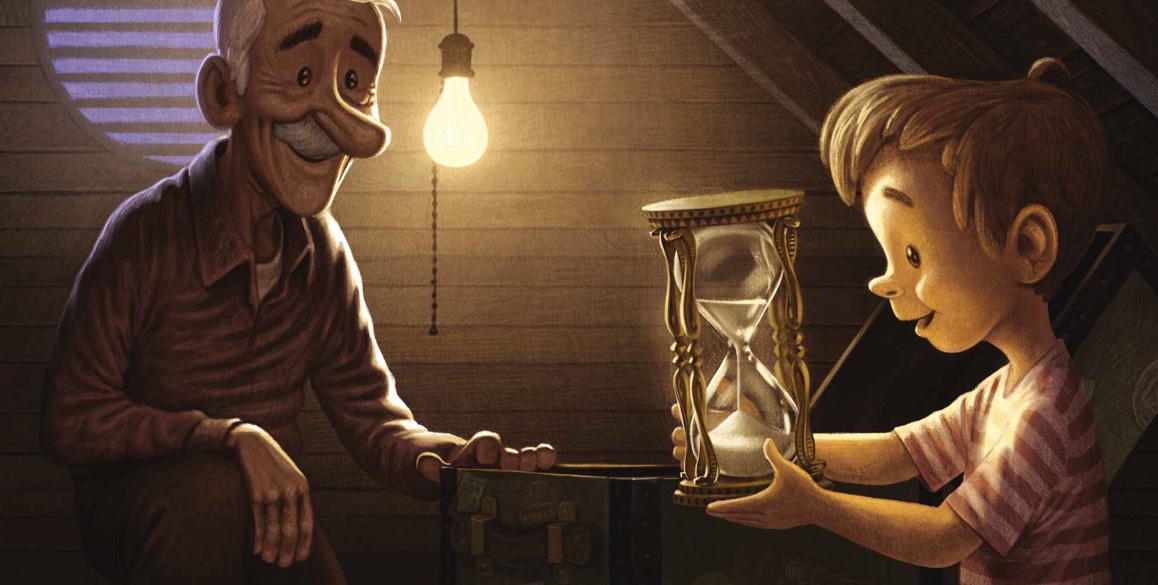 The Red Baron's scarf.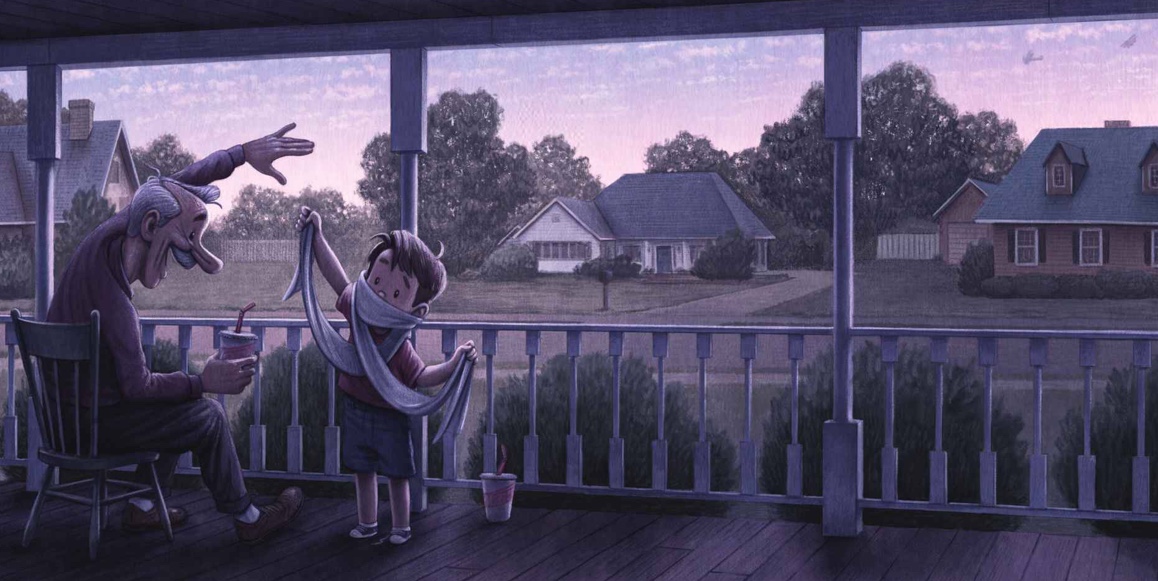 Grandpa even has an exciting story to tell about a coconut shell.
When Charlie's father tells him that Grandpa's stories aren't true, Charlie isn't sure what to believe so he asks Grandpa about it.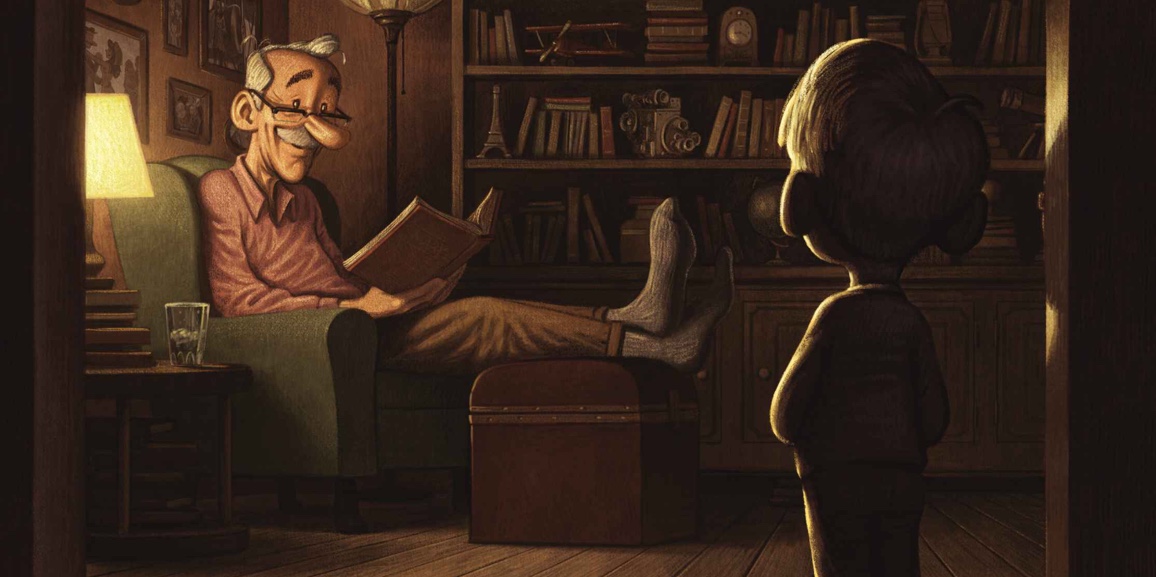 This is such a lovely story about the magical bond between grandparents and grandkids, and the importance of imagination. I adored Charlie's Grandpa and wanted to keep investigating the contents of the Magic Story Chest with him. I bet he still had lots of wonderful stories left to tell. I would happily read this story over and over again.
Thank you so much to NetGalley and Tundra Books, an imprint of Penguin Random House Canada, for the opportunity to read this book.
Once Upon a Blurb
This action-adventure picture book featuring a grandfather and grandson duo celebrates the power of imagination and the magic of make believe.
Charlie loves when Grandpa comes to babysit because he always brings his magical imagination. Grandpa was a magician who knows the most amazing tricks; he can pull a rabbit from a hat and make a coin disappear. But what Charlie loves most are his wonderful adventure stories, and they all begin with something his grandfather has saved in his Magic Story Chest.
An hourglass is a reminder of how he defended the treasure in King Tut's tomb from raiders. A long white scarf inspires the story about Grandpa's dogfight with the notorious Red Baron, the great First World War fighter pilot. A coconut shell heralds the story about his encounter with a nasty Tyrannosaurus Rex.
Charlie's parents, though, aren't too sure they like Grandpa's stories and warn Charlie that they're just "tall tales." What is Charlie to believe? How can his grandpa convince him that all you need to do is believe and a dream can be turned into something real?