Spoilers Ahead!
The prologue sets this book up as something with the potential to be deliciously creepy so I was eager to continue reading. I absolutely fell in love with Tess' Rizzoli & Isles series (both book and TV versions) but have only read one of her standalone books prior to this one, Playing with Fire.
I read a couple of early reviews prior to beginning this book that mentioned ghost erotica. I thought, 'Nah, it's Tess. She wouldn't go there, surely.' Yeah, so I was wrong. If someone told me that I'd been punked, that some other miscellaneous author wrote this, it would make much more sense to me than it really being Tess. I wouldn't have requested this book for review had the blurb even hinted at this content, but here we are.
Running from a secret shame and seeking oblivion at the bottom of a bottle (or, more accurately, many bottles), Ava escapes to Brodie's Watch, a hilltop mansion overlooking the sea.
I'd hoped for a serene place to write, a place to hide. A place to heal.
Ava is a food writer who needs to work on her very overdue next book and a gorgeous, somewhat isolated house that was formerly owned by a sea captain seems like the perfect location. It isn't long before Ava becomes aware of the home's unsettling past and some more recent mysteries that the residents of Tucker Cove aren't especially forthcoming about.
To the casual visitor, Tucker Cove seems quaint and picturesque, but it's also a village that guards its secrets and protects its own.
I'd already ordered this book from the library for my mother before I began reading it and since neither of us have ever voluntarily read anything that could be confused with erotica before, I've warned her of what's in store. (Now, that's an interesting conversation to have with your Mum.) If you're into 50 Shades of Spectral BDSM you'll probably enjoy those scenes but when I was reading some of the more graphic bits I was a bit like: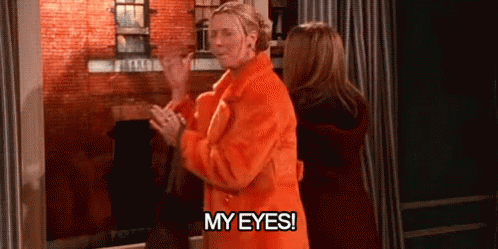 As soon as I suspected this ghost's intentions I was ready to call my Winchester boys so they could deal with him. I personally would have taken this book much more seriously if there hadn't been sex with a ghost/demon. Sorry, Tess, but whenever I stumbled upon snippets like I want him to light the match and set me on fire, to prove that the living can satisfy me the way the dead do I ended up getting the giggles. It wasn't supposed to be funny but it struck me as so absurd I couldn't help finding humour in it.
Because it's still a Tess book (it is; I double checked the title page) there's got to be a dead body. Even though our main character is a food writer, not a police officer or medical examiner, I expected there to be some mystery surrounding this person's identity. As soon as the body was found I thought there was only one person it could be, and sadly I was right.
Artists create, they don't destroy. They don't kill.
I won't tell you if an artist is the culprit or not but obviously Ava isn't acquainted with Dennis Rockmond from his two Season 3 Rizzoli & Isles episodes, 'This Is How a Heart Breaks' and 'Melt My Heart to Stone', if she doesn't at least consider the possibility.
I expect a challenge where Tess' stories are concerned, oftentimes not knowing who did it or why until just before (or when) it's finally revealed. This time I knew who the big bad was as soon as I met them. I also figured out early on what Ava's shameful secret was, so wasn't surprised by anything (other than the whole BDSM thing).
"You are the one I've been waiting for."
I'm unsure if this is a real inconsistency or if I missed something but when Ava first encounters the sea captain she winds up with bruising, yet no subsequent encounters leave a lasting mark on her. It infuriated me that it's not challenged when the sea captain refers to Ava as his possession and even more so when she was okay with that!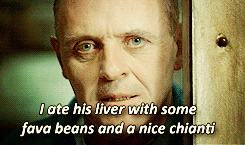 I have to believe that with a cat called Hannibal, the main character drinking Chianti at one point had to be a deliberate choice by the author, one that I very much appreciated.
I'm not interested in pigeonholing writers. I usually enjoy it when authors write outside the lines of what I've come to expect of them. I think there are going to be a lot of surprised Tess fans out there where this book is concerned though, besides myself and my still pretty much unsuspecting Mum.
About the cover: There is no way that cat in the cover image is anywhere near the 26 pounds that Hannibal, Ava's cat, is supposed to be in the book. It seems poor Hannibal had to diet before he was allowed to pose for his big moment. For comparison, this is what a 30 pound Maine Coon looks like. Meet Omar from Australia.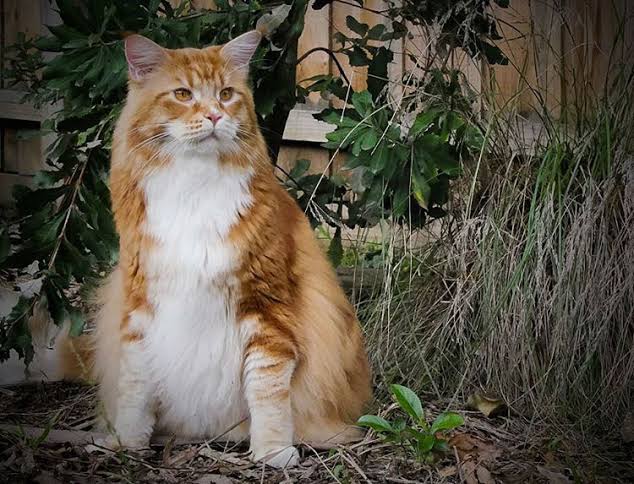 So, where to from here? I will definitely be reading any future Rizzoli & Isles books, no questions asked. However, after not loving two standalone books by this author in a row, I think I will be holding off to read some early reviews before deciding if their next standalone is for me or not.
Content warnings include mention of suicide, BDSM and stalking.
Thank you so much to NetGalley and Bantam Press, an imprint of Transworld Publishers, Random House UK, for the opportunity to read this book.
Once Upon a Blurb
We've all done things we're ashamed of …
When Ava arrives at Brodie's Watch, she thinks she has found the perfect place to hide from her past. Something terrible happened, something she is deeply ashamed of, and all she wants is to forget.
But the old house on the hill both welcomes and repels her and Ava quickly begins to suspect she is not alone. Either that or she is losing her mind.
The house is full of secrets, but is the creeping sense of danger coming from within its walls, or from somewhere else entirely?