Spoilers Ahead!
We are going to have such fun, you and I.
I'm having a bit of a bad run at the moment, disappointed by books I've eagerly anticipated for a long time. This series has been on my radar for two and a half years. I purchased two books and was fortunate enough to obtain a copy of the third from NetGalley. I was really looking forward to a series binge but 20% into this book I was dragging my feet and asking, 'Are we done yet?'
Fortunately the second half of the book picked up for me but I'm still not entirely convinced I want to spend more time with the main characters. Because I requested a review copy of the third book I will continue the series and am hoping to be blown away but right now I'm looking at all of the glowing reviews for this book and wondering what I missed.
Seven victims. Three boxes each. Twenty-one. Twenty-one boxes over nearly five years. He had toyed with them. Never left a clue behind. Only the boxes. A ghost.
Porter and his team have been tasked with finding the Four Monkey Killer. When a body is found, along with the killer's latest box, it's a race against the clock to find the latest victim.
She knew of the Four Monkey Killer. Everyone in Chicago did, possibly everyone in the entire world. Not just that he was a serial killer, but the way he first tortured his victims before killing them, mailing body parts back to their families.
There are multiple chapters from the perspectives of Porter, Clair (one of the other detectives), the latest victim and the killer but I only noticed two distinct voices, the pretentious serial killer
Sometimes I ramble
(You sure do, Mr 4MK) and everyone else. Porter, Clair and the latest victim all sounded alike to me. I didn't connect with any of the characters and I'd be hard pressed to tell you much about anyone's personality.
I liked the idea of a serial killer using the concept of the four monkeys to choose their victims.
The four monkeys comes from the Tosho-gu Shrine in Nikko, Japan, where a carving of three apes resides above the entrance. The first covering his ears, the second covering his eyes, and the third covering his mouth, they depict the proverb "Hear no evil, see no evil, speak no evil." The fourth monkey represents "Do no evil."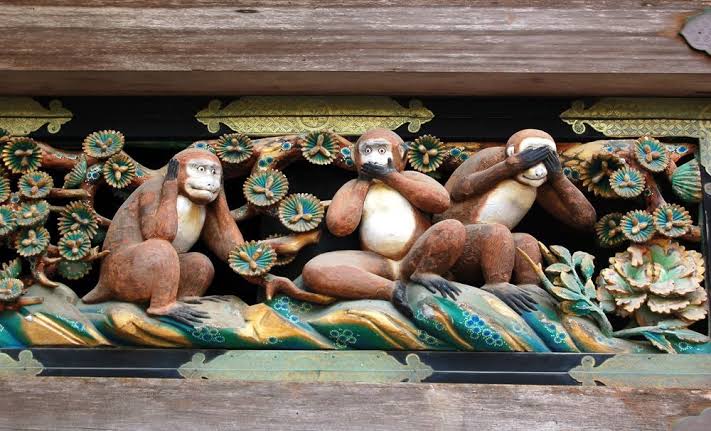 [Huh! I just noticed the picture I found of the Shrine have the second and third monkeys in a different order. Go figure!]
Some of the scenes described in the killer's diary were a bit too far fetched for me. I know there are as many different types of dysfunction as there are dysfunctional families, so who knows? Maybe somewhere out there is a family who closely resembles this one. I hope I never meet them!
Because it was so outrageous I found their topsy turvy moral compass funny at times. Do not swear, do not say bad things about other people, do not steal, and treat women with dignity and respect were some of the rules, yet at the same time it was completely acceptable to torture and murder people.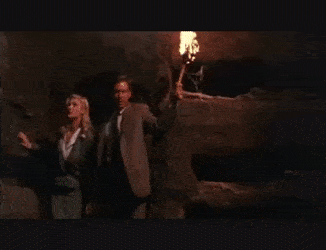 There were some fairly gory scenes in this book, and rats. Many, many rats. These didn't worry me but they may put off some readers.
While I didn't hate this book (it definitely did get better in the second half for me) I don't think I'm going to remember much of it. Actually, while I was writing this review not even 24 hours after finishing the book it occurred to me that I couldn't remember what happened in the end. Sure, I remembered a couple of key events in the final few chapters but I had to go back and check the last couple of pages. That's really unusual for me.
I would encourage you to read some ⭐️⭐️⭐️⭐️⭐️ reviews as well before deciding if this is the book for you or not. So many people absolutely love it. I wish I was one of them.
Content warnings include child pornography, domestic violence, murder of people and animals, and torture.
Once Upon a Blurb
For over five years, the Four Monkey Killer has terrorized the residents of Chicago. When his body is found, the police quickly realise he was on his way to deliver one final message, one which proves he has taken another victim who may still be alive.
As the lead investigator on the 4MK task force, Detective Sam Porter knows even in death, the killer is far from finished. When he discovers a personal diary in the jacket pocket of the body, Porter finds himself caught up in the mind of a psychopath, unraveling a twisted history in hopes of finding one last girl, all while struggling with personal demons of his own.
With only a handful of clues, the elusive killer's identity remains a mystery. Time is running out and the Four Monkey Killer taunts from beyond the grave in this masterfully written fast-paced thriller.