In Sherlock Bones and the Natural History Mystery, we met Bones, a skeletal tawny frogmouth, and Watts, a stuffed blue Indian ringneck parrot. This unconventional team are both exhibits in the state Natural History Museum. In the first book we also met Grace, a chocolate loving raccoon.
There's talk of a swamp monster who may have "squid-napped" the octopus. Our new mystery takes place in a brand new exhibit, Reef to Shore. There's definitely something fishy going on in there.
I know, I know … But I couldn't help myself. In my defence, the author started it!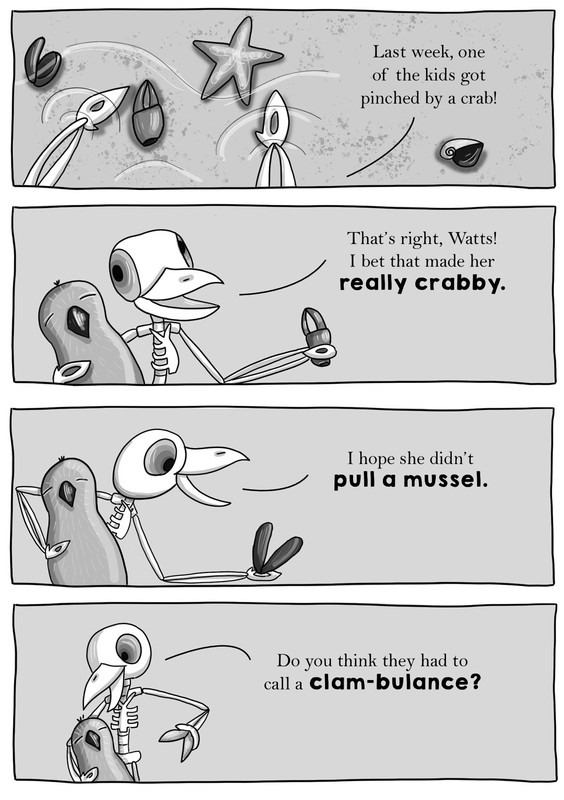 Naturally Bones, Watts and Grace take it upon themselves to investigate. Along the way they meet a new friend, Nivlac the octopus. Our intrepid trio navigate their way around touch pools and the mangroves searching for clues. It will take teamwork, keen observation skills and some cardio.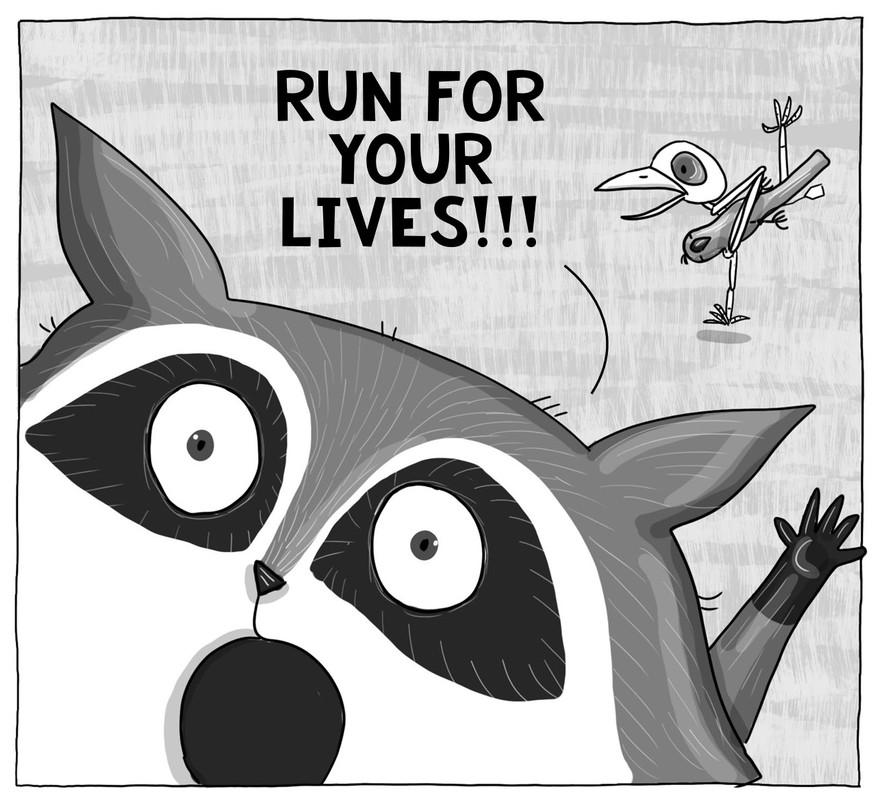 Nevertheless, our team is keen to solve any mystery that comes their way, even the mystery of how to solve a Rubik's Cube. Granted, Grace is slightly more interested in her search for chocolate than she is in solving the bigger mysteries but you can't blame her for that.
If you keep an eye out for visual clues you'll probably be able to solve the mystery for yourself. Observant readers will learn the identity of the thief from the first book early in this sequel so you may want to read them in order to avoid spoilers.
Like the first book, you'll accidentally learn as you make your way through this one, with some interesting facts about cryptozoology and some of the animals you meet along the way.
Thank you so much to NetGalley and Etch, an imprint of Houghton Mifflin Harcourt, for the opportunity to read this book.
Once Upon a Blurb
Sherlock Bones' home, the Natural History Museum, has added an exciting new exhibit, Reef to Shore, that includes a mangrove forest and shallow coral reef habitat, with touch tanks in between. When Sherlock overhears a that a swamp monster has been sighted, he gathers his team to investigate. At first Sherlock Bones suspects Nivlac, a quirky octopus with a talent for camouflage – and tank pranks.
But then, loud bellowing leads Bones and team to the mangroves, where they find a horrifying long-haired green beast! Can they escape the creature – or is it too late for our beloved frogmouth bird skeleton and his ragtag mystery-solving team?