Illustrations – Richard Pritchard & Sierra Pritchard
When we last saw Wylah and Po, they were on their way to the mountains to find Po's sister, Merri, having received her message stick. Wylah has united the great tribal Guardians but the Dragon Army are still holding her tribe captive. In order to free them, they will need to go through the Valley of the Spirits, "a legendary place where terrible creatures dwell between our world and the Dreamtime."
Wylah may not be great at climbing trees or balancing but she has determination, courage and resilience.
There's plenty of action in this book. The megafauna are at the forefront a lot, much to my delight. Butt crashing his way into some of my favourite scenes was Tulna, an adorable mega wombat. That's him saying 'cheese!' next to Wylah on the front cover. See? Adorable!
The release of this book during Reconciliation Week is perfect timing. It invites readers to learn more about Indigenous Australians and their history and culture.
I still love that Wylah doesn't have a success only journey. She has to make tough decisions. She needs to choose when to fight and when to show kindness. You can easily imagine being her friend.
Unlike other heroes, she doesn't magically have all of the skills she needs as the Koorie Warrior immediately. She has to train and learn from her mistakes. She's still finding her feet as a warrior, gradually building her confidence and realising that it's okay to ask for help. She's a hero you want to get behind because she's so authentic.
I love turning the page to in search of the next illustration. The humans and animals are expressive and the animals in particular are brilliant. My favourite illustration in this book features a happy Mama Yowie.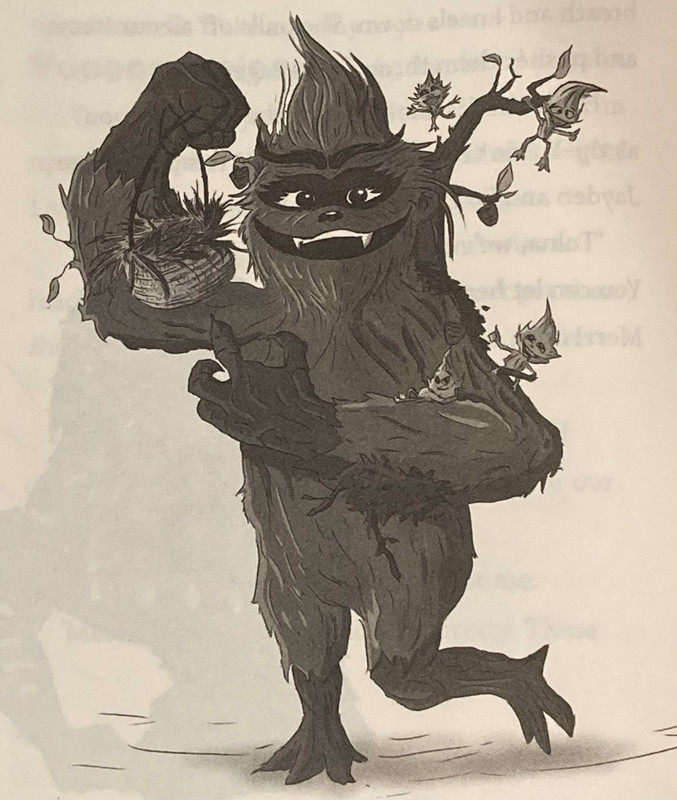 Consistent with the first book in the series, chapters where we follow Wylah are told in first person and have a boomerang picture above the chapter numbers. Those that focused on what is happening with the rest of the tribe are in third person, the pages are grey and the picture above the chapter numbers changes to an amulet.
Another feature I loved in the first book was replicated here, a glossary in table form at the end of the book that tells readers both the English and Peek Whurrong words for names, their meaning and how to pronounce them. For the animal characters, their species is also included.
A fun new addition in this book were two character profiles, Pippy and adorable Tulna.
While this is a kid's book, it's also an entertaining read for adults. I always enjoy finding gems in kid's books that only adults will truly appreciate. Here, Alinta, who Wylah meets along the way, channels her inner Mick Dundee.
'That's not a boomerang, this is a boomerang'
Be on the lookout for one of Australia's national treasures, drop bears!
'Why are there so many creatures out here that want to eat us?!'
Thank you so much to Albert Street Books, an imprint of Allen & Unwin, for the opportunity to read this book. I am really looking forward to the next one.
Title: Custodians: Wylah the Koorie Warrior 2
Authors: Jordan Gould and Richard Pritchard
Publisher: Allen & Unwin. I love the book's activity sheet on their website.
Published: May 2023.
RRP: AUD $15.99.
Once Upon a Blurb
Wylah has already accomplished the unbelievable feat of uniting the five Guardians, but her journey is far from over. Together with her megafauna friends, she must travel through the treacherous and forbidden Valley of the Spirits to face off against the Dragon Army.
Can Wylah defeat the perils that lay ahead and become the ultimate Koorie Warrior?
Embark on a heart-stopping journey filled with danger and excitement with book 2 in the bestselling Wylah the Koorie Warrior series. Inspired by First Nations history and grounded in culture, this is a must-read for adventure lovers of all ages!