Illustrations – Lee Garbett
Colours – Antonio Fabela
When we last saw Willa, she was on her way to Kansas City.
She's decoded the treasure map in her father's journal, even though she's not entirely sure what it means, and it's time to fix the world.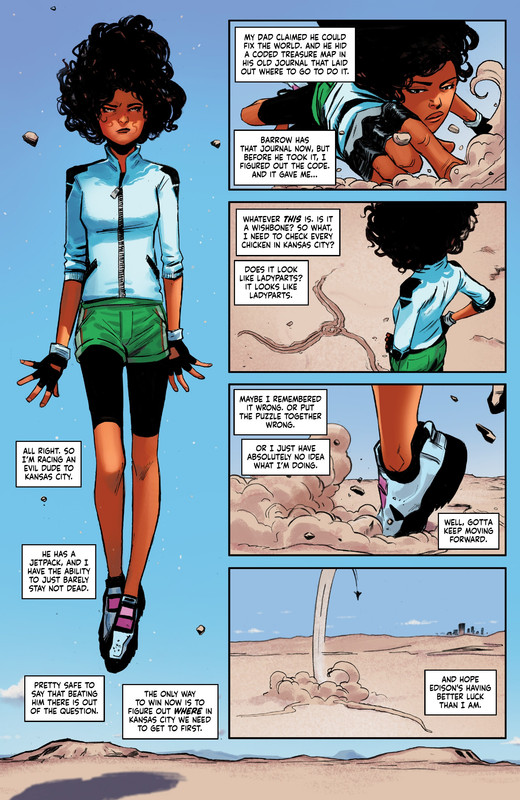 Meanwhile, Edison is in Chicago, where his story of giant bugs sounds like a lie to those who haven't seen them before. It's not.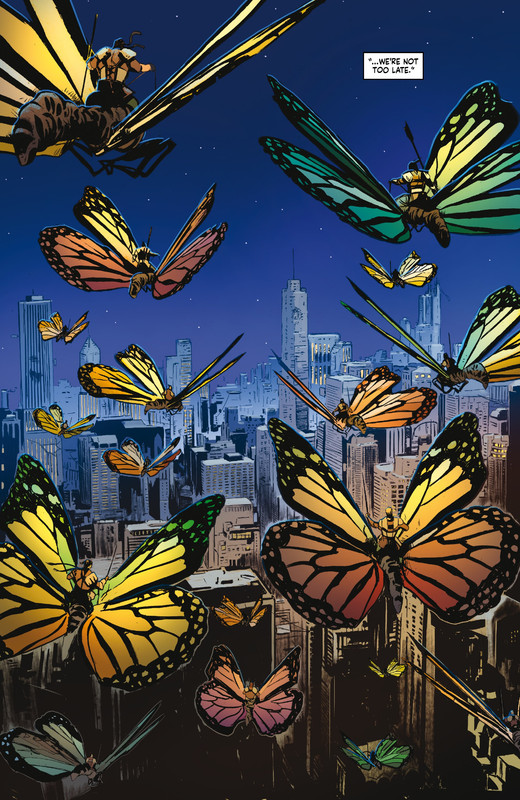 All hell is breaking loose but it's okay because Willa has an idea.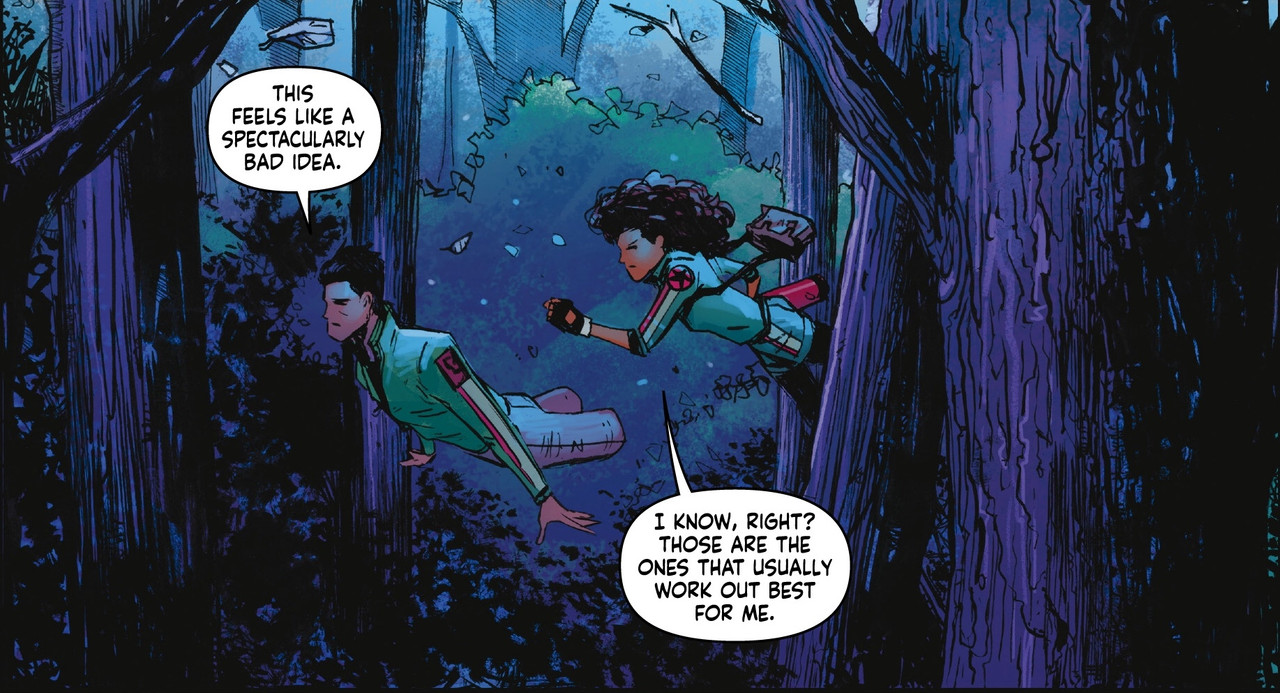 I wasn't sure how to explain the wrap up of this series because everything I want to say includes spoilers. Thankfully Joe Henderson wrote this at the end of the Volume.
SKYWARD started out as the story of a father who is afraid of everything and a daughter who is fearless. It ends as a story of a woman who has experienced true fear and overcome it, becoming stronger for the experience.

On a broader level, this book is a story about fear and how humanity can overcome it. In today's climate, I wanted to tell a story about hope and empathy, and the strength that comes from them. The world can never be fixed: it was always broken, just in a different way. All we can do is our best with what we've got. Try to make it the best world it can be. Approach life from hope, not fear.
After being enthralled by the first two Volumes I'm sorry to say that this final one didn't really wow me. There's some more action, romance and a blast from the past but the reveals and resolution were pretty underwhelming and I'm so disappointed that I can't shout from the rooftops about how extraordinary the ending was. Maybe I expected too much after the build up of the first two Volumes.
Regardless, I still loved the artwork and am looking forward to seeing the movie when it's released.
Once Upon a Blurb
Willa's faced terrifying storms, giant man-eating bugs, a deadly rebellion and a whole lot of heartbreak, but nothing can prepare her for this. It's time for Willa to fulfill her father's last request. Time to fix the world. But a revelation will rock Willa to her core and test her in ways she never imagined possible.
Collects Skyward 11-15.