Illustrations – Sana Takeda
Spoilers Ahead!
Two things happened when I finished reading Monstress Volume 3:
I learned that I was simultaneously desperate to continue reading and scared that something awful would happen to Kippa. My fear for Kippa won and I've been putting off reading this Volume for months now as a result.
I bought Book One, the signed Barnes & Noble exclusive version, and it's gorgeous! It even includes postcards, which feature some of Sana Takeda's extraordinary artwork.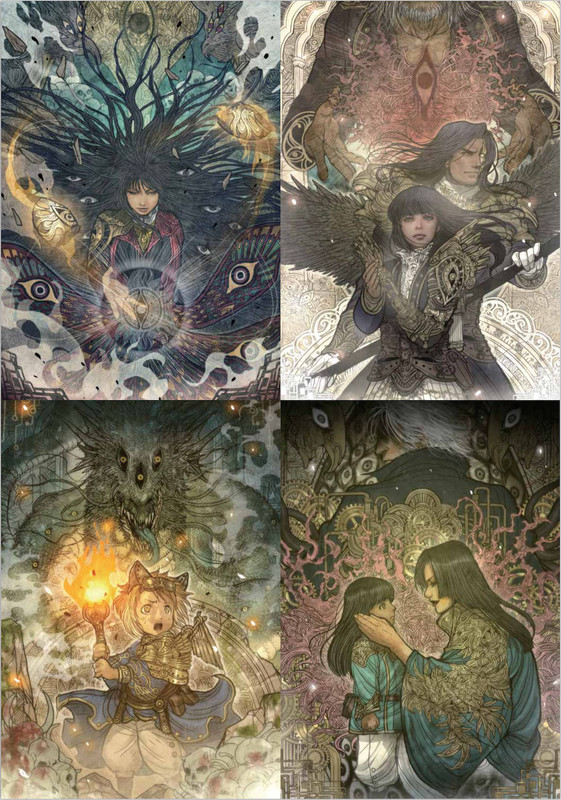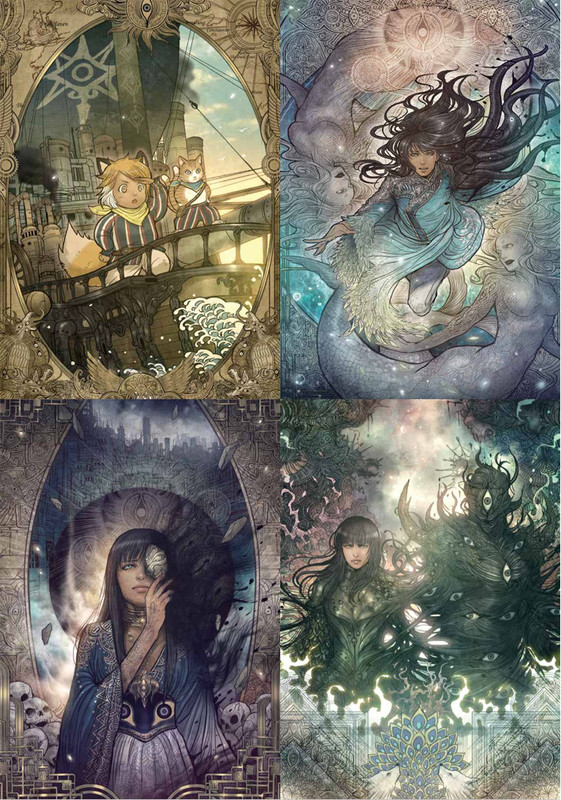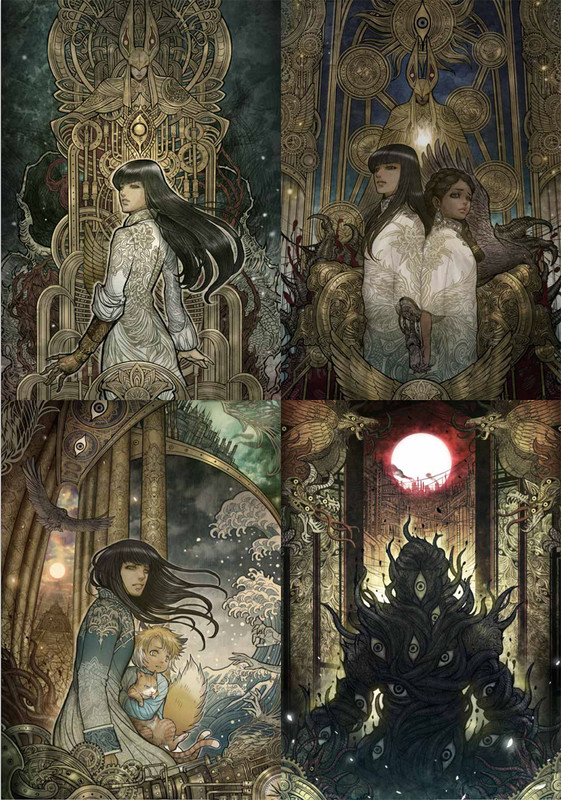 Just in case I wasn't already too invested in Kippa's wellbeing, this Volume begins by upping her adorability quotient to infinity by showing me baby Kippa! Because apparently my emotions are fair game. Aww!! Incidentally, toddler Maika is also a sweetheart.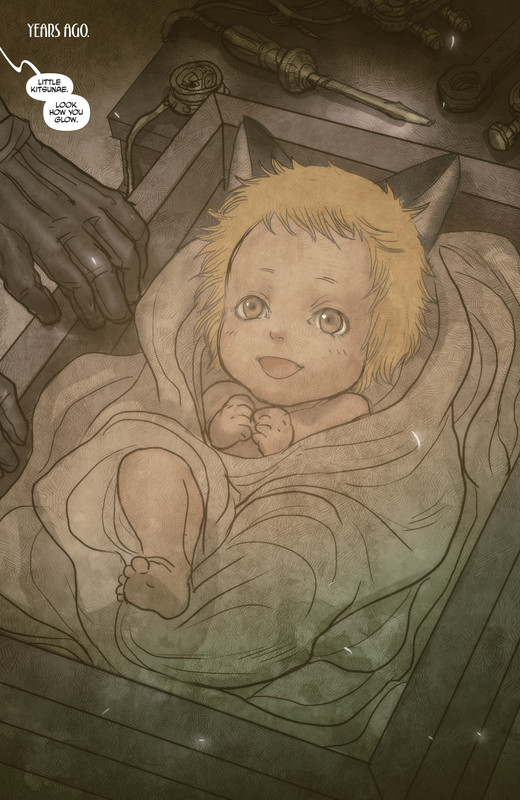 Maika and Corvin are trying to find Kippa, who is being taken to the 'doctor'. That sounds ominous. In their travels Maika winds up seeing her father.

While all of the adults are strategising for the coming war it's Kippa who again softens the narrative with her ability to forgive someone who betrayed her.
"I can't abandon people because they make mistakes – I would have to abandon myself."
I'm not always entirely clear what's happening at all times or whose side I should be on but I do know one thing: war is coming, people, and it's not gonna be pretty.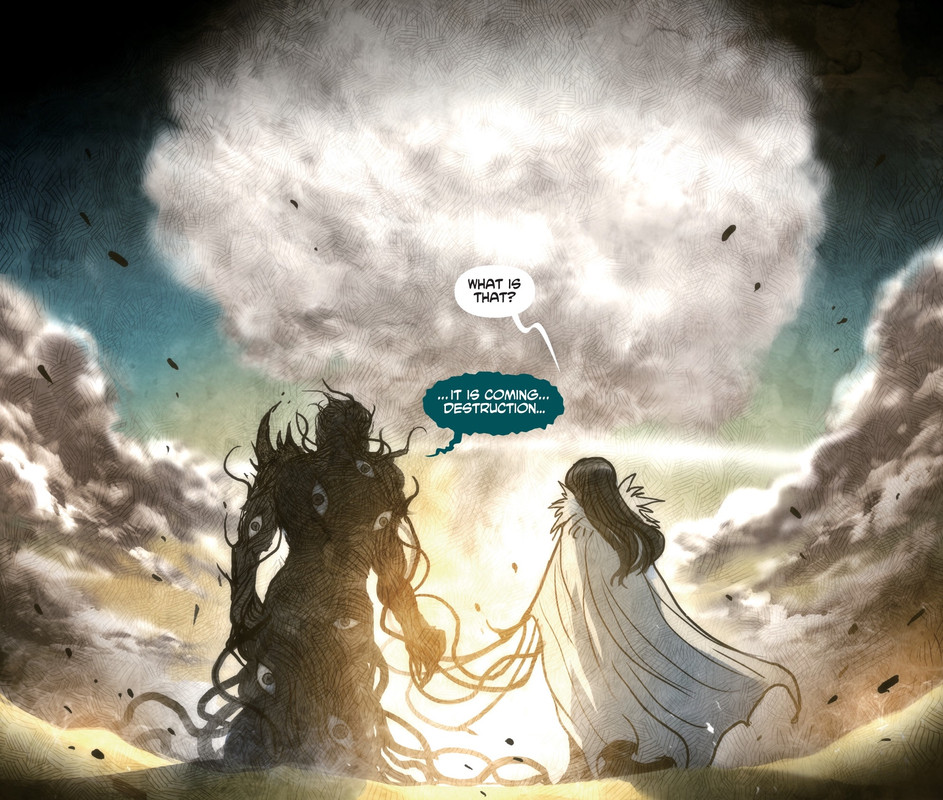 Once Upon a Blurb
Maika and Corvin make their way through a warped and lethal land in search of Kippa, who is faced with her own terrible monsters. But when Maika comes face to face with a stranger from her deep past, startling truths are uncovered, and at the center of it all lurks a dangerous conspiracy that threatens the Known World. Maika is finally close to getting all the answers she ever wanted, but at what price? With war on the horizon, a war no one wants to stop, whose side will Maika choose?
Collects Monstress 19-24.