Illustrations – Fiona Staples
Spoilers Ahead!
After the cliffhanger at the end of Volume 6 I couldn't wait to start Volume 7. At this point in the series I don't think I can say much without accidentally spoiling previous Volumes so if you haven't read them yet you may want to avert your eyes now.
So, Hazel is five years old now and has finally been reunited with both of her parents. I don't care what she says; she's still adorable to me, even when she drools in her sleep.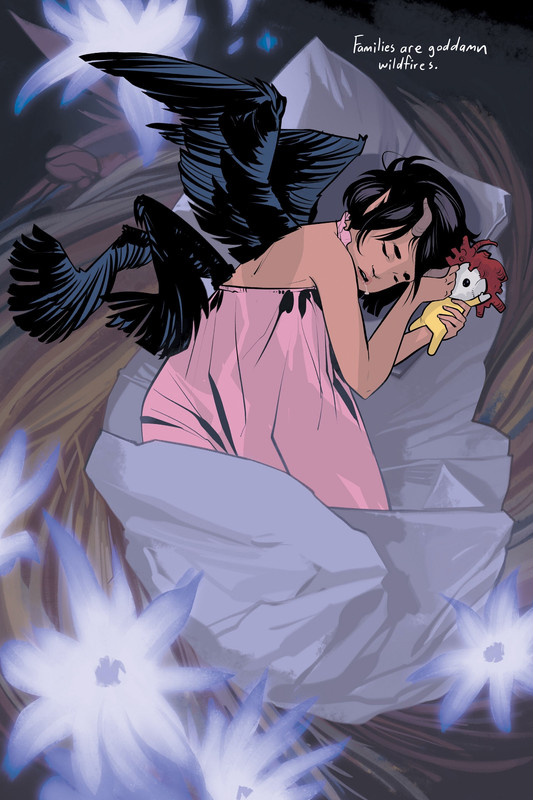 This kid is even adorable when she's delivering bad news.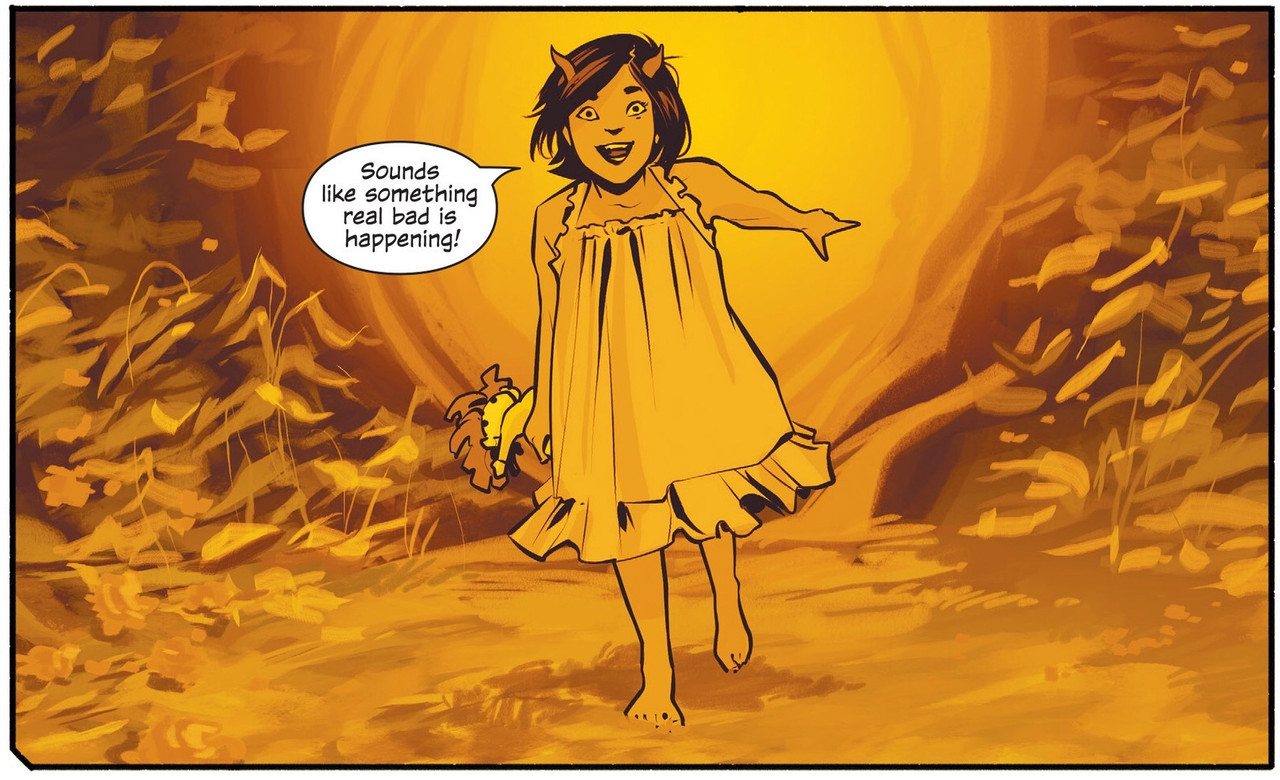 Anyway, joining Hazel on board the treehouse rocketship at the beginning of this Volume are Alana, Marko, Izabel, Prince Robot IV Sir Robot and Petrichor, who we met in Volume 6. Hazel and Petrichor have both lived with keeping the truth of their bodies a secret so I'm interested to see how this plays out in the future.
Due to technical difficulties with the rocketship this motley crew wind up on Phang. Remember Phang? Where Sophie was born and lived (briefly) before she was sold into sex slavery?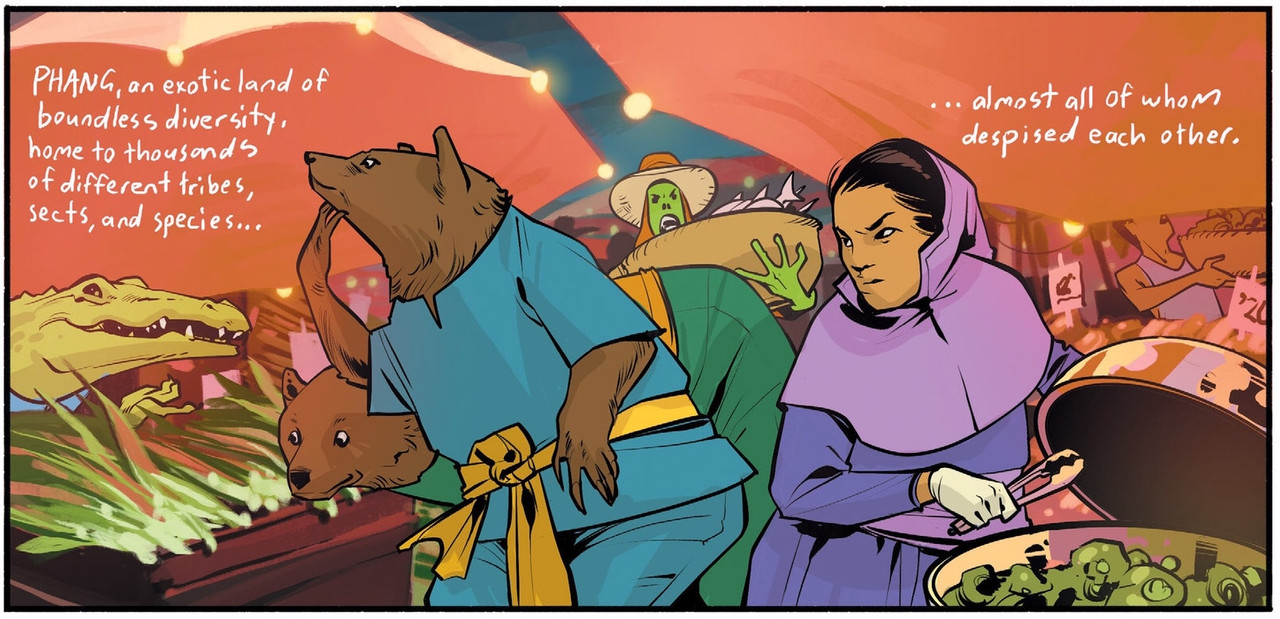 Of course the war between Landfall and Wreath has even made it to a comet, useful to both sides because of its resources. Never mind its people, who have suffered immeasurably as a result.

Meanwhile, Sophie (who is her very own brand of adorable in glasses), Lying Cat and Gwendolyn are together on Wreath, Marko's home moon.

Actually, no, I'm not. P.S. I've missed you, Lying Cat! Gwendolyn has a meeting with Gale and his henchmen in an "exotic" location.
Back on Phang, we meet Kurti, another cutie whose name means "sunshine!", and his extended family. How can there be so much cute in a series that has so much bloodshed?!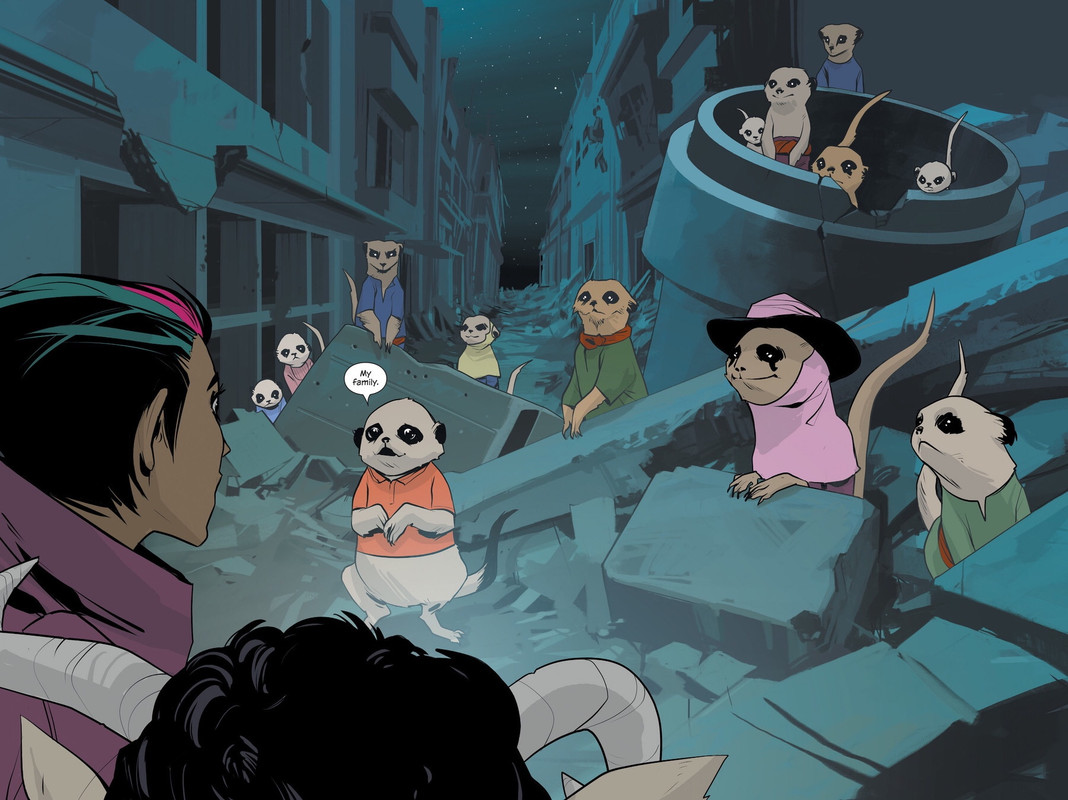 Also on Phang is a cute little boar called Bootstraps and The March (who aren't as cute). Petrichor meets a bluecap, who "are planted in places of conflict to remember tales of battle"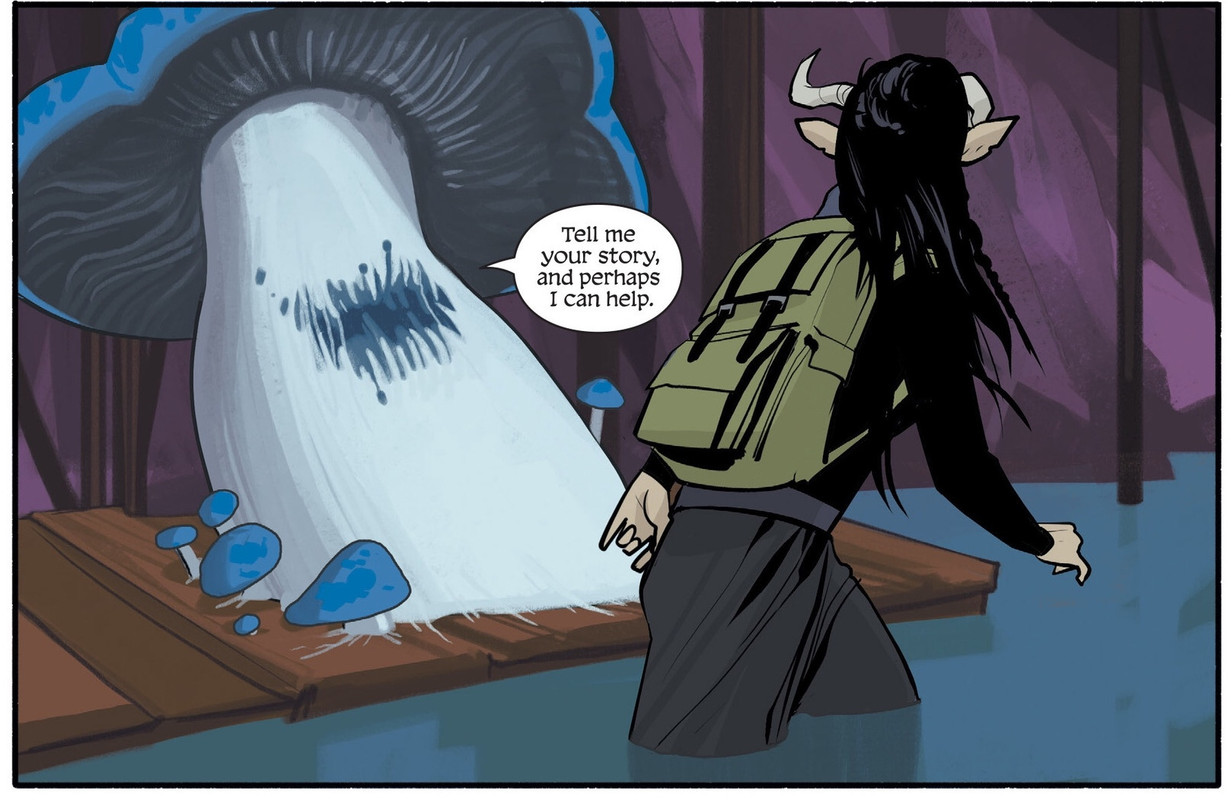 and we learn what a Timesuck is. Big picture spoiler ahead!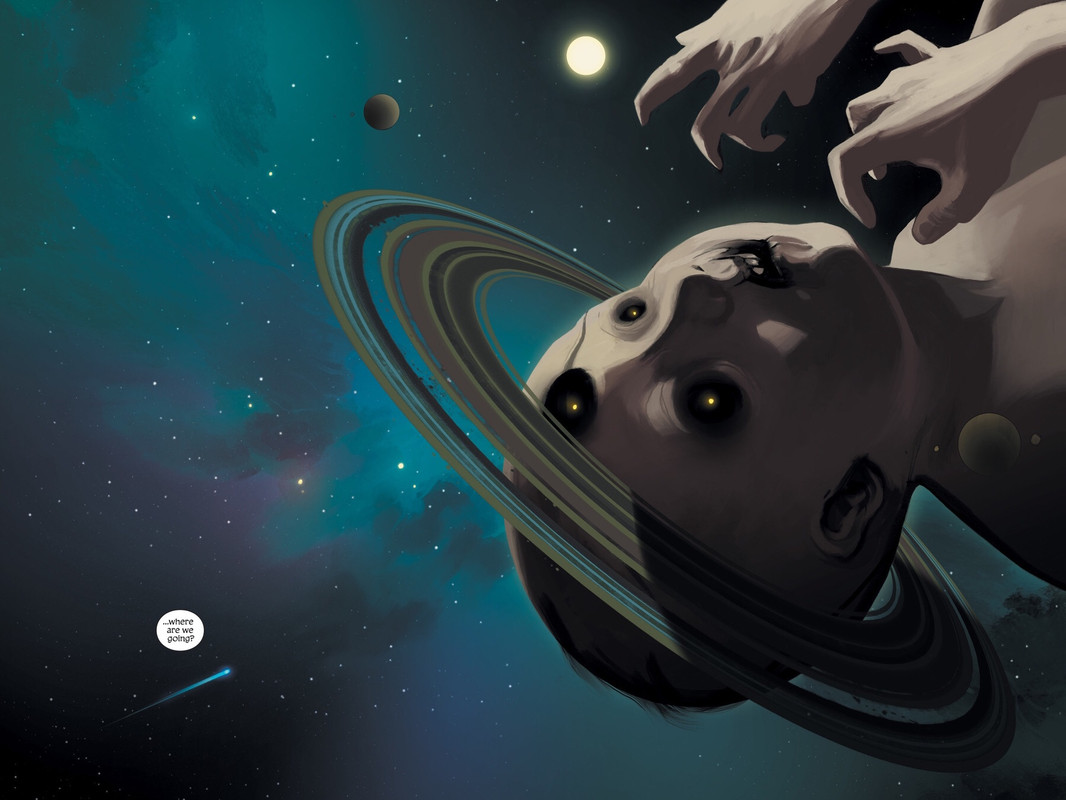 The Will and Sweet Boy briefly meet Velour, Gwendolyn's wife in their search for Gwendolyn, Sophie and Lying Cat.
There is so much going on in this Volume and I have no idea how anyone who hasn't read the series from the beginning could hope to catch up at this point. On a personal note, we lost my favourite character of the entire series so far in this Volume

but they were certainly not the only ones in the running for my Top 10 favourites who didn't make it. Falling in love with allegedly fictional characters and then watching on helplessly as the author and illustrator unceremoniously slaughter them is not cool. Not cool at all.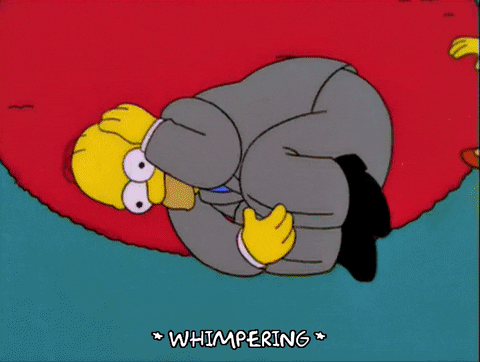 Content warnings include continued graphic sexual content and violence.
Once Upon a Blurb
From the worldwide bestselling team of Fiona Staples and Brian K. Vaughan, "The War for Phang" is an epic, self-contained Saga event! Finally reunited with her ever-expanding family, Hazel travels to a war-torn comet that Wreath and Landfall have been battling over for ages. New friendships are forged and others are lost forever in this action-packed volume about families, combat and the refugee experience.
Collects Saga 37-42.