Illustrations – Fiona Staples
When we last saw Hazel she'd just begun kindergarten, which would have been much cuter if either of her parents could have been there to walk her to school.
Despite their absence she still manages to nails her art project, even though it wasn't exactly what her teacher, Noreen, asked her to draw.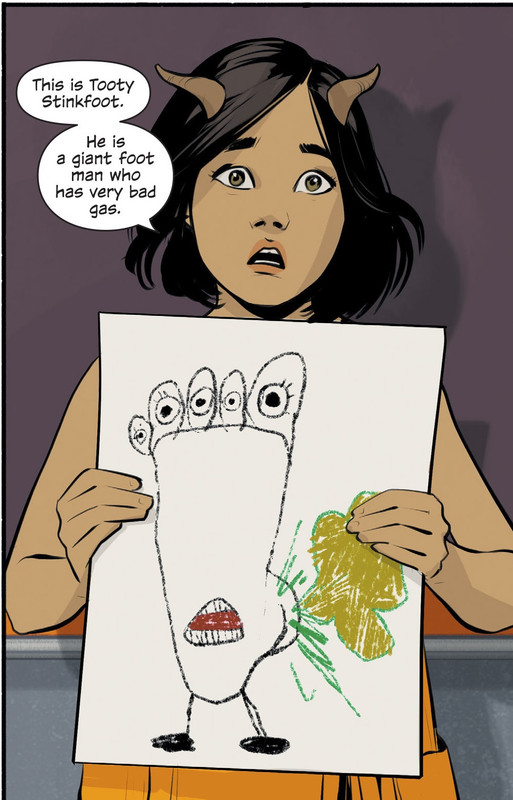 Previously, Lexis and Zizz of the Last Revolution, along with a reluctant Hazel and Klara, had hopscotched their way away from, well, everyone else and managed to cross paths with a whole ship of TV heads. The TV heads Royal Guard had been searching the galaxy for the missing monarch, Prince Robot IV, whose baby had been stolen by Dengo.
If you haven't read Volumes 1 to 5, then please read them before venturing into Volume 6 or you'll likely fling this graphic novel across the room in confusion. This is not the kind of story where you can just waltz right into the middle of and think you're going to know who's who in the galactic zoo. If you've already read 1 through 5, you're fine. Continue enjoying the twists and turns.
Anyway, as usual, grandmother Klara is on hand to figure things out. She's one of the best badass grannies I've ever met.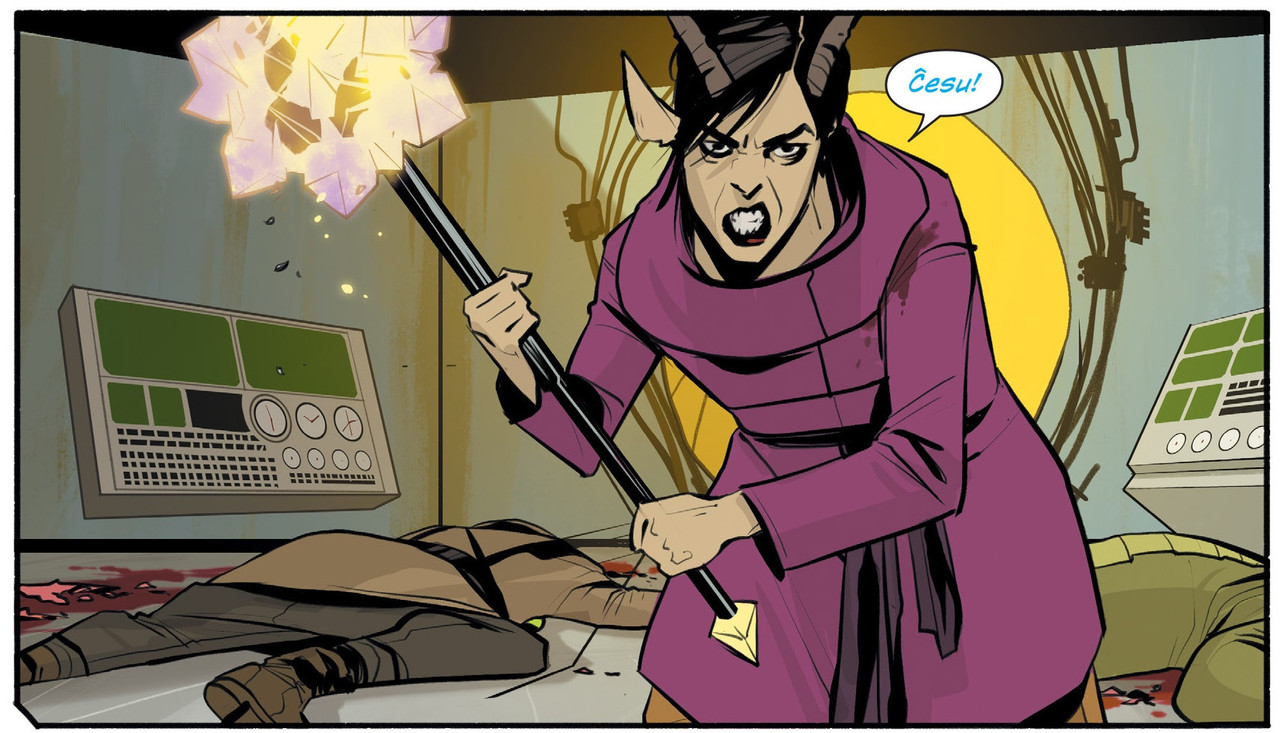 They wind up in a detainee centre … somewhere where they meet Doctor Blaize, who may not be feeling so crash hot at the moment …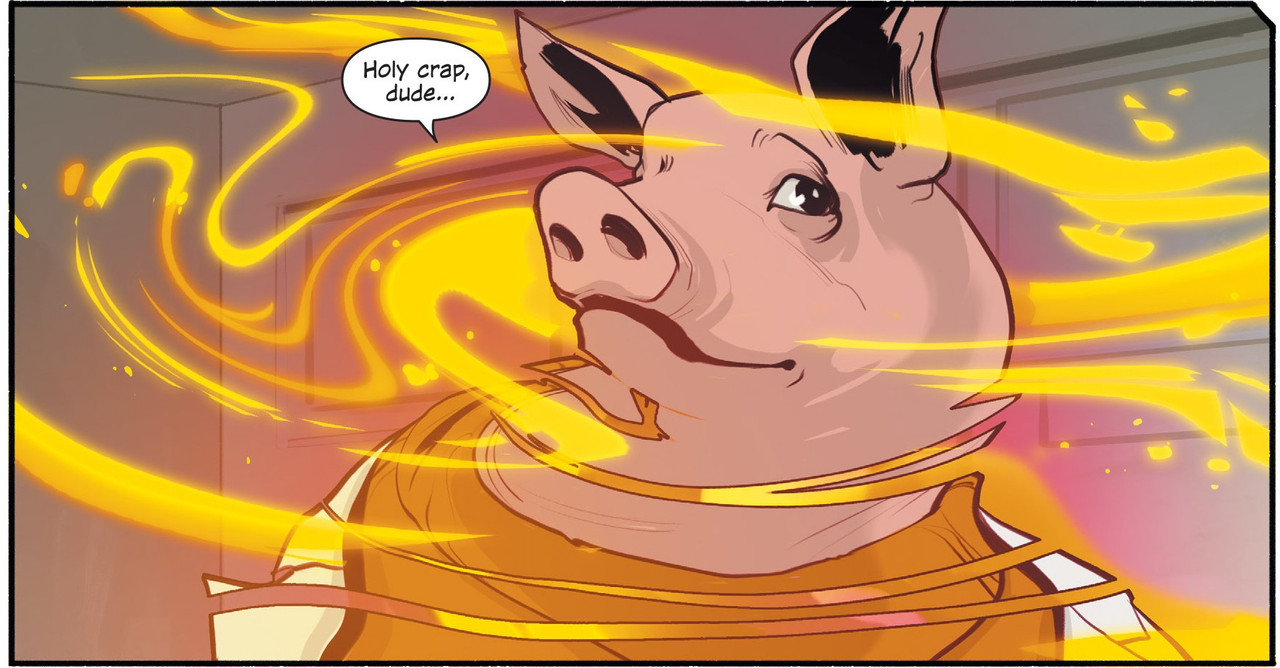 Oh, and my main girl Izabel reappears in this Volume so I guess one of the suns somewhere finally set. I've missed her so much! Her reappearance naturally results in my heart melting, yet again. Mini family reunion!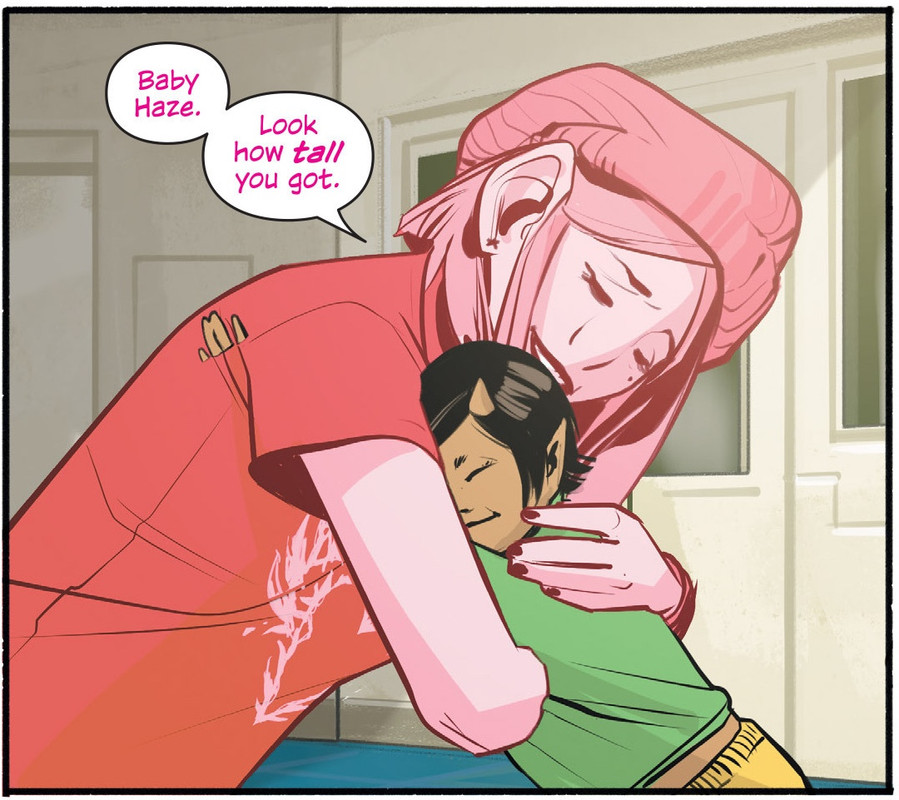 Hazel meets Petrichor, who intrigues me. I'm interested in getting to know them better. Meanwhile Marko and Alana have been reunited. With each other, not their daughter.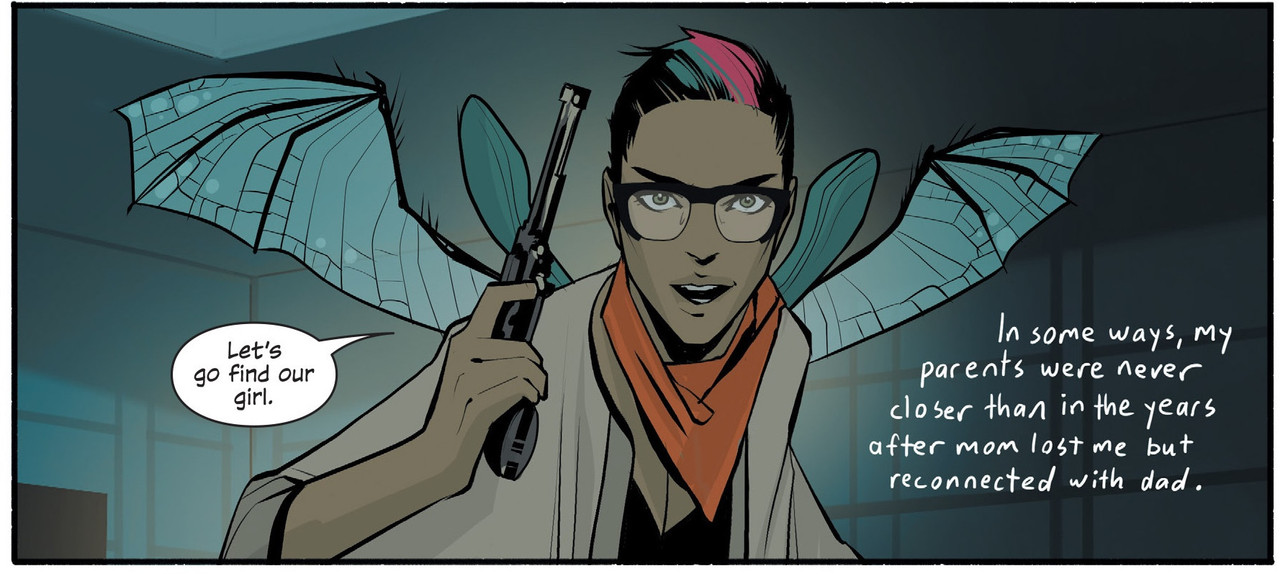 I'll pretend you didn't just say "years". Also, they are reunited with their brilliant treehouse rocketship.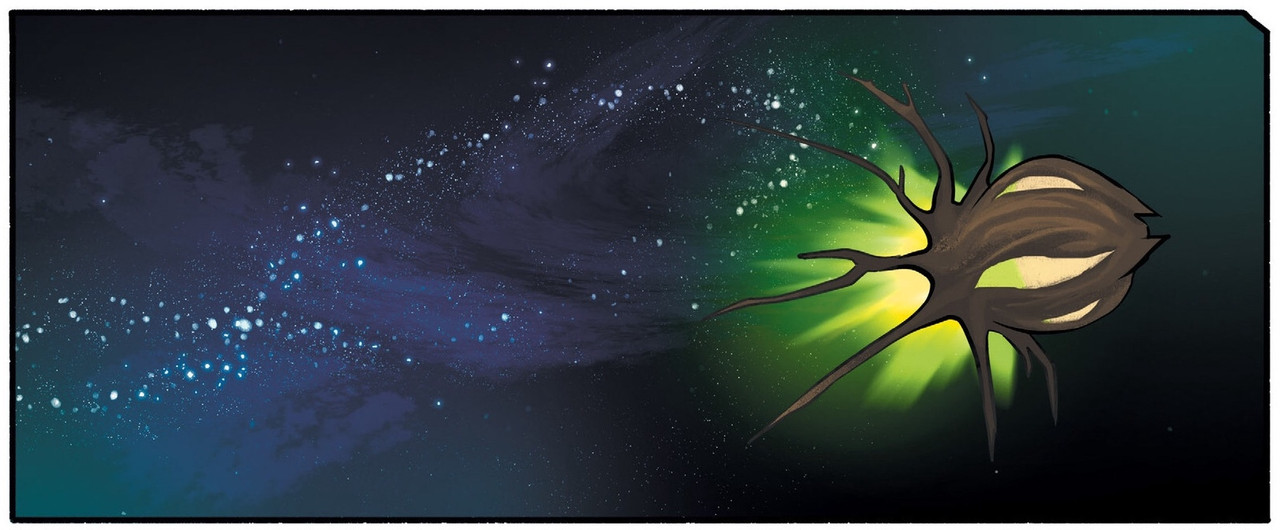 Ghüs, Friendo (Hazel's pet walrus – I don't think I've mentioned her before), the TV head formerly known as Prince Robot IV and his son Squire, who is definitely not a newborn TV head anymore, are together.
The Will has recovered and looks slightly different than he did the last time I saw him. Sweet Boy accompanies him.
Upsher and Doff returned and while I still don't like tabloid reporters, no matter which part of the galaxy they're from, this duo are growing on me. They still don't rank anywhere on my favourite character list, which is frightfully long at this point, but I'm no longer looking forward to someone dispatching them either. Speaking of blasts from the past, Ginny, Hazel's former dance teacher, also pops up briefly.
My favourite panels were book related. What a surprise! I love Noreen!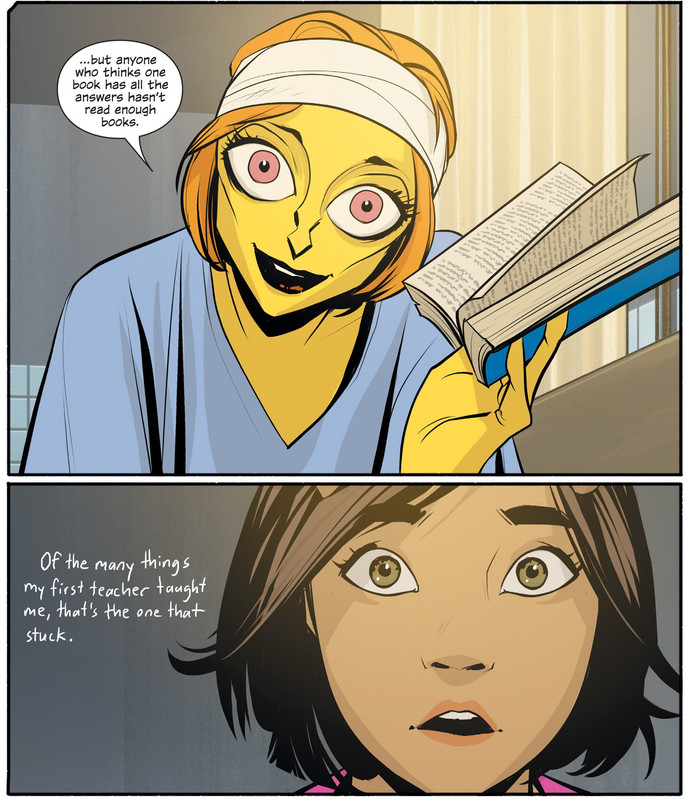 I have the tendency to wander into popular series fashionably late. A good portion of the time I'm not entirely sure what all the fuss is about but where Saga is concerned I definitely get it. Part of me is rueing the fact that I've only just discovered it. The other part of me is ecstatic because this means I get to binge read it and not concern myself (yet) with cliffhangers. But, what a cliffhanger!!
Content warnings include graphic sexual content and violence (perhaps I should have mentioned those in my reviews of Volumes 1 through 5).
Once Upon a Blurb
After a dramatic time jump, the three-time Eisner Award winner for Best Continuing Series continues to evolve, as Hazel begins the most exciting adventure of her life: kindergarten. Meanwhile, her starcrossed family learns hard lessons of their own.
Collects Saga 31-36.