'Fiction is sometimes better than reality, don't you think?'
Romance novelist Cassandra Tipp has been missing for a year and as per her Last Will and Testament, her considerable estate is to be shared by her niece and nephew. The only catch is, in order to make the claim, they need to go to Cassandra's home and find the password hidden somewhere in the manuscript she left for them.
You're standing in my study, holding this story in your hands – the last one I'll ever tell.
In doing so they will learn about Cassandra's life, from her early childhood onwards, and the versions of the truth that continue to haunt their family.
'Maybe the past came back to haunt her. She has a history here'
The feedback on this book seems fairly divisive so far. You've got the 'I loved this book!' people on one side and the 'What the hell did I just read?!' people on the other. As I've come to expect, I'm a bit of an anomaly. My initial response to this book was 'What the hell did I just read?! That was so good!'
It's been over three weeks since I finished reading and I've spent plenty of time since then trying to figure out a way of talking about it without wandering into spoiler territory. I also haven't been able to get Cassandra's story out of my head.
And things weren't quite as they seemed.
I've gone back and forth countless times, trying to decide one way or another what I truly believe and while that would usually frustrate me, here it has only added to my appreciation of the story. You could see it purely as the ramblings of an elderly woman with a history of unresolved trauma and inadequately treated mental illness. That's what Dr. Martin, Cassandra's psychiatrist, would say. And he did. In fact, he wrote an entire book about her.
Or you could believe in Pepper-Man's existence and know in your heart that what Cassandra says is true.
I'm still not entirely sure exactly which parts of the story I attribute to mental illness and/or trauma and which I believe Pepper-Man is responsible for, but because this is a story I think I can get away with what I still consider cheating. I believe both to be true. How on earth can I hold that position?
I think there were certain traumatic events in Cassandra's childhood that contributed to genuine mental illness. Whether she would have been mentally ill without these experiences, I cannot say for sure but I suspect she would have been, to a certain extent. I believe that these traumatic experiences caused her to need coping mechanisms and one of these was the creation of Pepper-Man. Now, this is where reality and book world diverge a little: in my heart I want to believe that Pepper-Man truly existed, that somehow this young girl's trauma physically manifested a protector. An unconventional protector, sure, but a protector nonetheless.
'Can't both stories be true?' I asked. 'Why is it that only because one thing is true, the other thing is not? Why do we always have to decide?'
I'm definitely interested in learning what other readers believe and if the author ever answers this question in an interview and you don't think I know of its existence, please, please send me the link.
I wanted someone to know, you see. To know my truth, now that I am gone. How everything and none of it happened.
I'm not usually a 'Have you considered adding more pink?' kind of person but definitely feel like an opportunity was missed when the covers were designed for this book. Cassandra, the main character, is an author whose books all feature pink covers so it would have been perfect if this book's cover had been a creepy Pepper-Man design in various shades of pink. Usually when I buy a book I make sure I choose my favourite cover image, even if it costs more. Unfortunately I don't have a favourite here.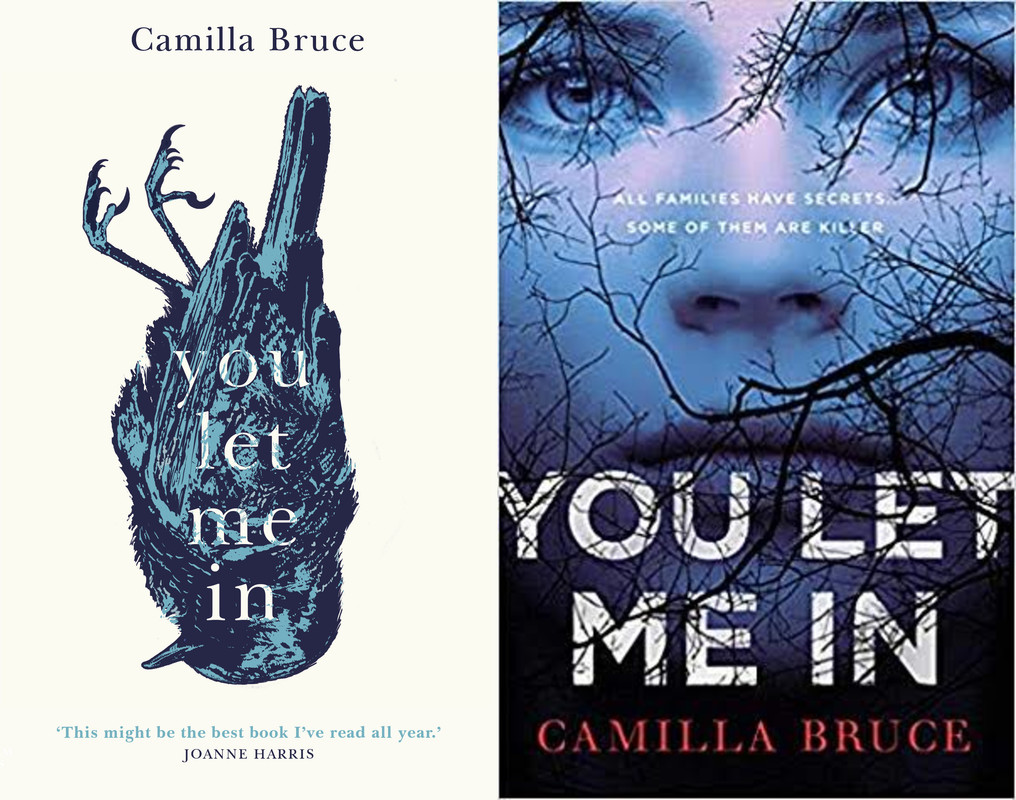 'She would have us believe she's off with the faeries'
While you probably need to know upfront that this is a strange story and it may not be for you, I don't want you to not attempt it at all. If you're intrigued and want a sneak peek, you can currently download a digital preview of the first 34 pages here.
Content warnings include mention of abortion, alcoholism, bullying, child abuse, death by suicide, mental illness, murder, self harm and sexual assault.
Thank you so much to NetGalley and Bantam Press, an imprint of Transworld Publishers, Penguin Random House UK, for the opportunity to read this book.
Once Upon a Blurb
Everyone knew bestselling novelist Cassandra Tipp had twice got away with murder.
Even her family were convinced of her guilt.
So when she disappears, leaving only a long letter behind, they can but suspect that her conscience finally killed her.
But the letter is not what anyone expected. It tells two chilling, darkly disturbing stories. One is a story of bloody nights and magical gifts, of children lost to the woods, of husbands made from twigs and leaves and feathers and bones …
The other is the story of a little girl who was cruelly treated and grew up crooked in the shadows …
But which story is true? And where is Cassie now?