Illustrations – Courtney Dawson
Shailey loves reading bedtime stories with her father but since he started his new job he's been too busy.
Shailey's solution?
Fire her father and advertise for a new bedtime storyteller.
A host of fairytale characters apply for the job but none of them are quite right. Shailey begins to wonder if she'll ever be able to find a suitable replacement for her father.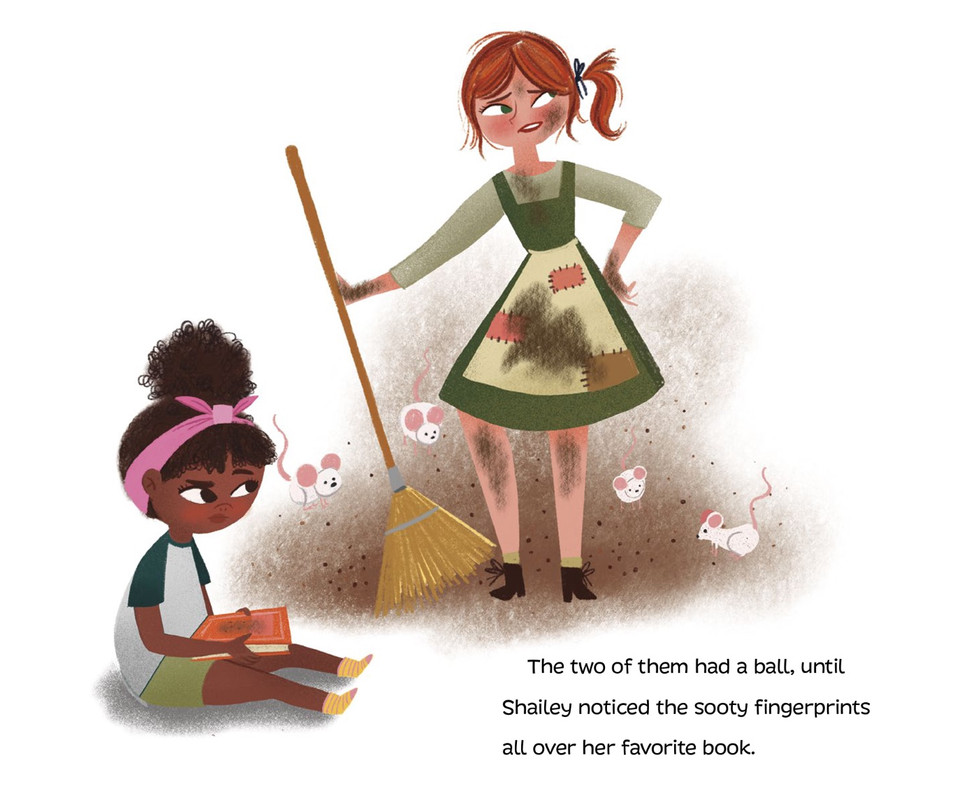 Some of my fondest childhood memories include trips to my local library to find new treasures. I always love books about books! I appreciated the inclusion of fairytale characters as it was a reminder that books are always there for you, even when you feel like you're alone.
Thank you so much to NetGalley and Capstone Editions for the opportunity to read this book.
Once Upon a Blurb
When Shailey's dad gets a new job, she loses her bedtime reading partner. She immediately starts interviews to fill the position and is thrilled when her favourite fairy tale characters line up to apply. But Sleeping Beauty can't stay awake, the Gingerbread Man steals her book, and Snow White brings her whole team. Shailey is running out of options. Is bedtime ruined forever?