Red sky at night, sailor's delight.
Red sky in the morning, sailors take warning!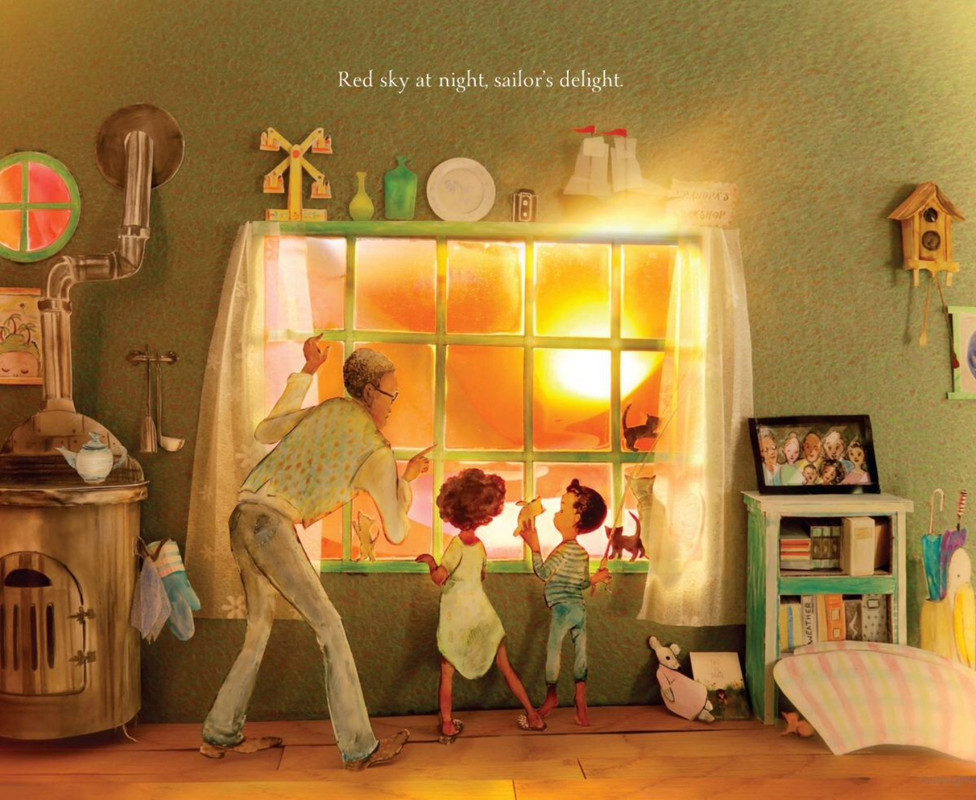 I grew up knowing these by heart but it turns out there are plenty of weather sayings that have bypassed me entirely. The text in this children's book is made up of some well known and some more obscure weather sayings, with some information about how accurate they are included at the end.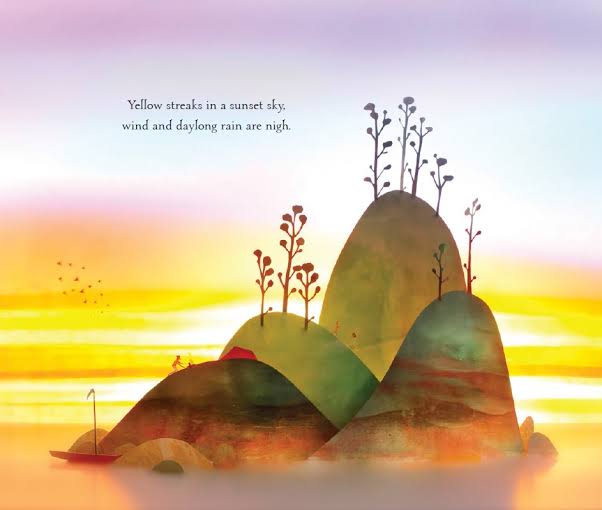 It's only when you look at the illustrations that you learn the book's story. A grandfather takes his grandchildren out on a boat. They fish, swim and camp overnight before returning home just before a storm.
My two favourite illustrations feature an owl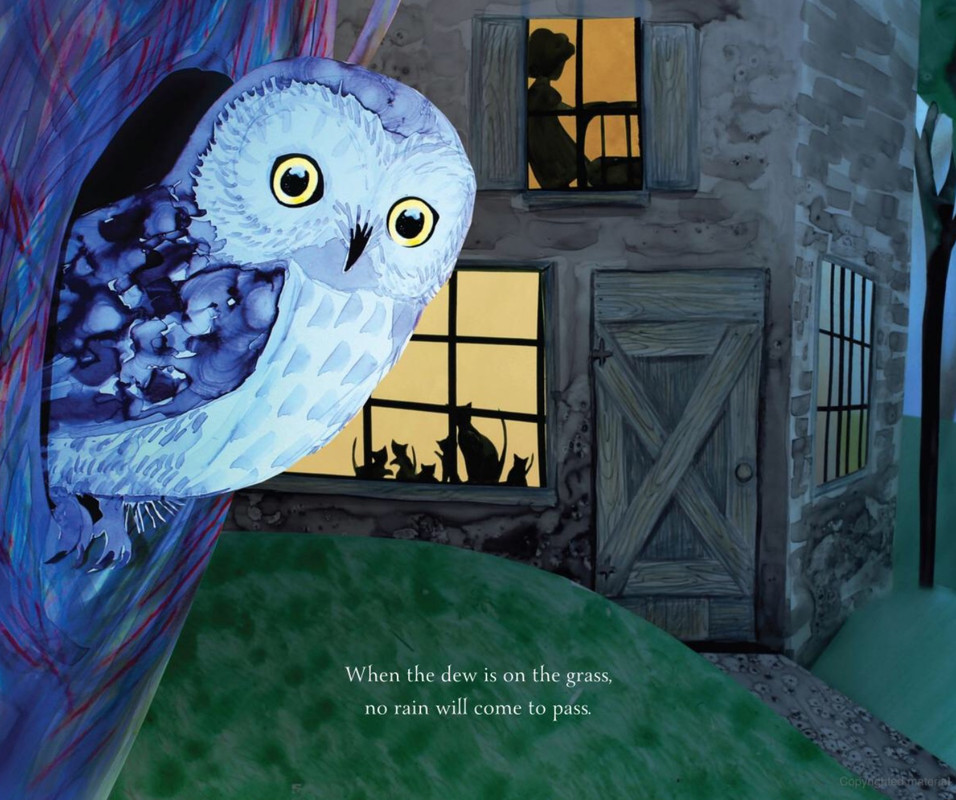 and a whale.

As I read this book I imagined the grandfather paying attention to the weather and explaining the saying that matched each weather condition to his grandkids. I know I think of my grandfather and smile whenever someone mentions the sayings associated with sailors.
Thank you so much to NetGalley and Tundra Books, an imprint of Penguin Random House Canada, for the opportunity to read this book.
Once Upon a Blurb
Red sky at night, sailor's delight. And, the next morning, when the dew is on the grass, no rain will come to pass. These are the perfect conditions for a grandfather to take his grandchildren out on a fishing trip. Especially since, as the saying goes, when the wind is from the West, then the fishes bite the best. The family takes a boat out on the lake, fishing and swimming and eventually camping out on a nearby island, taking full advantage of the gorgeous weather. But the next day … red sky in the morning, sailors take warning! The family ventures back home just in time to avoid a rainstorm. But not to worry – the more rain, the more rest. Fair weather's not always best.
Acclaimed paper artist Elly MacKay illustrates a lovely family narrative through the use of weather aphorisms, creating a beautiful and informational story which will appeal to children's timeless fascination with the natural world.