It's time to hang out with Marigold Heavenly Nostrils' favourite unicorn (herself, of course!) and her human, Phoebe.
Once again it's summer vacation and there's so much to do, once Phoebe winds down from school.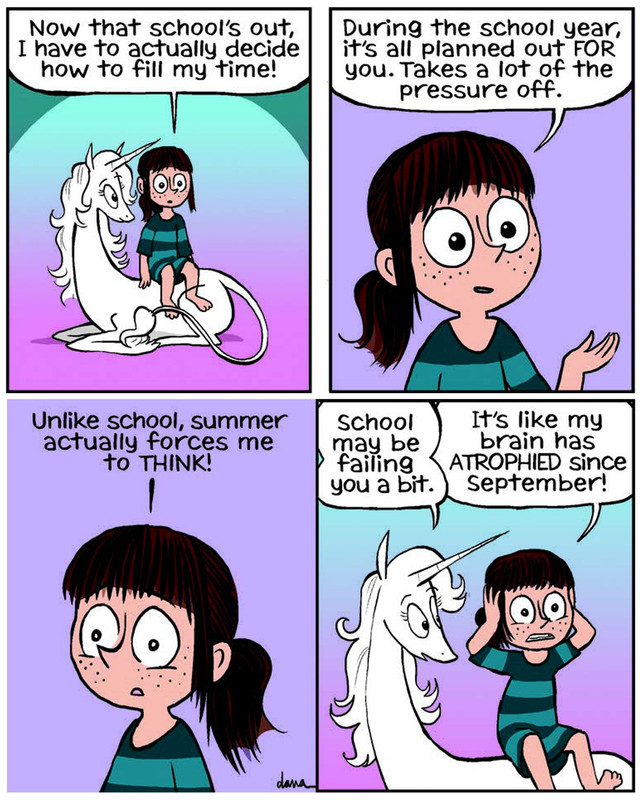 Phoebe attempts to teacher Marigold how to lie.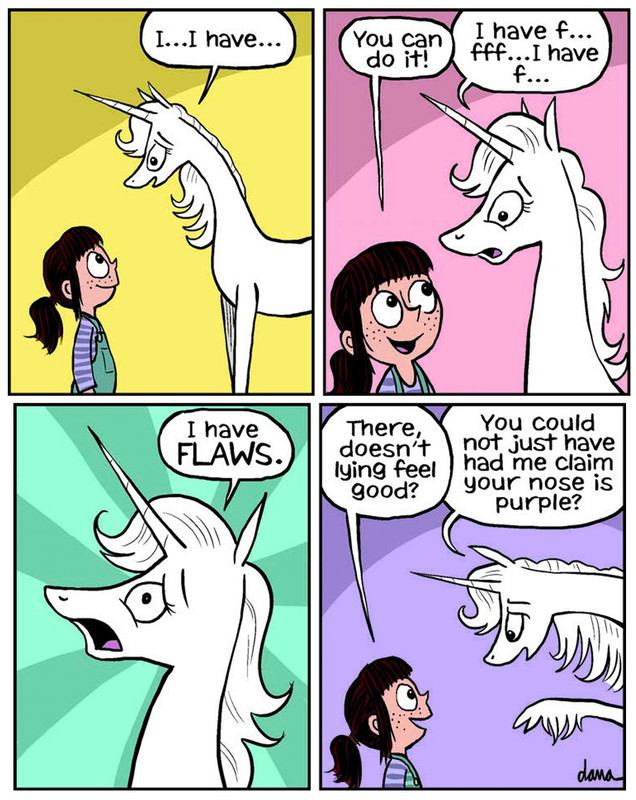 Max and Phoebe play hide and seek, and Phoebe and Marigold play some games where everyone wins. Well, sometimes. Meanwhile Dakota is enjoying all of the perks of being a goblin princess, from the the tiara to the luxury of being transported upon her "throne thingy", complete with cup holders.
After spending so long being frenemies, Phoebe and Dakota decide it's time to reboot their friendship. I wholeheartedly approve of this development because it means more Dakota! I love Dakota!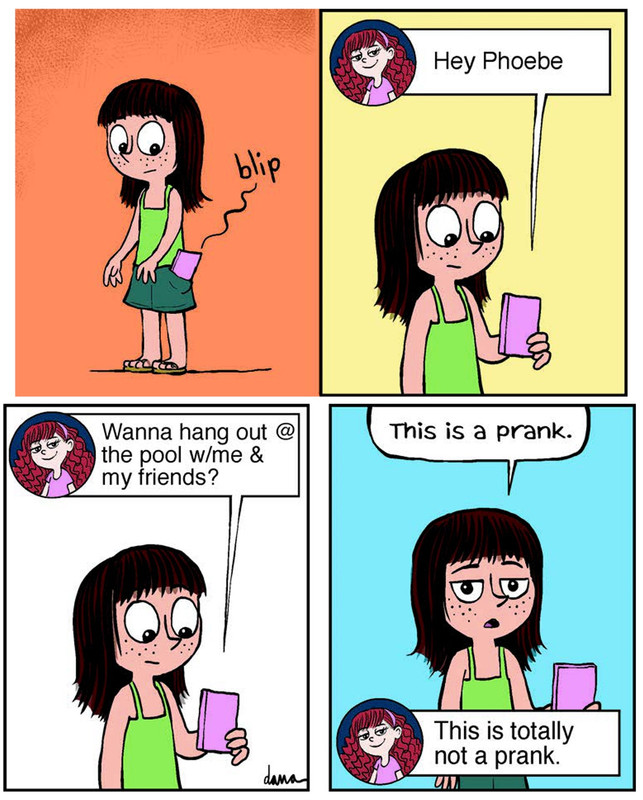 Phoebe and Max's families go camping together. When they're not roasting marshmallows around the campfire or attracting the local wildlife,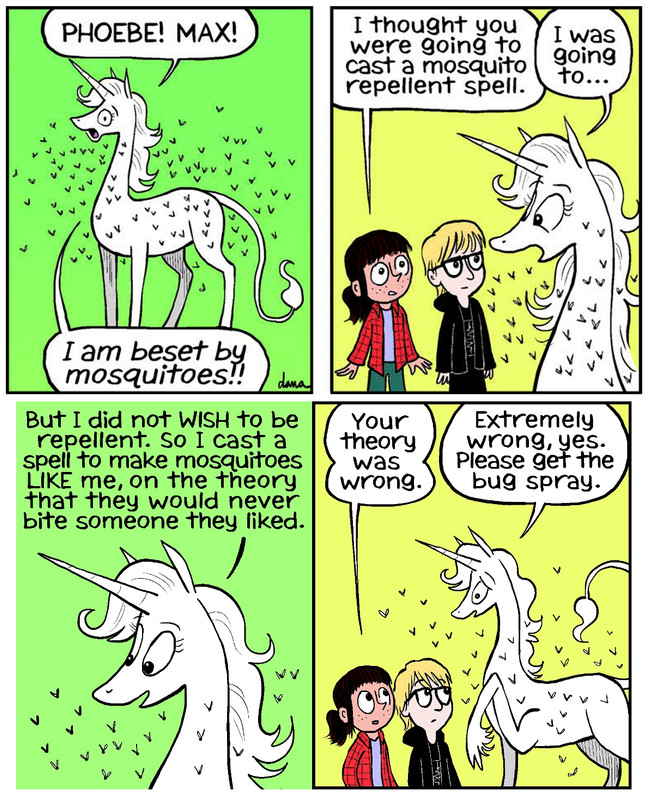 Phoebe, Max and Marigold enjoy nature (and meet a unicorn who is roughing it).
I learned that unicorns look even more adorable when they're wearing swimsuits and discovered why schools are much more interesting during summer vacation. I tagged along with Marigold as she entertained herself while Phoebe was at school and decided Marigold's favourite magical loophole is now one of my own favourites. Phoebe's own loophole was a familiar one.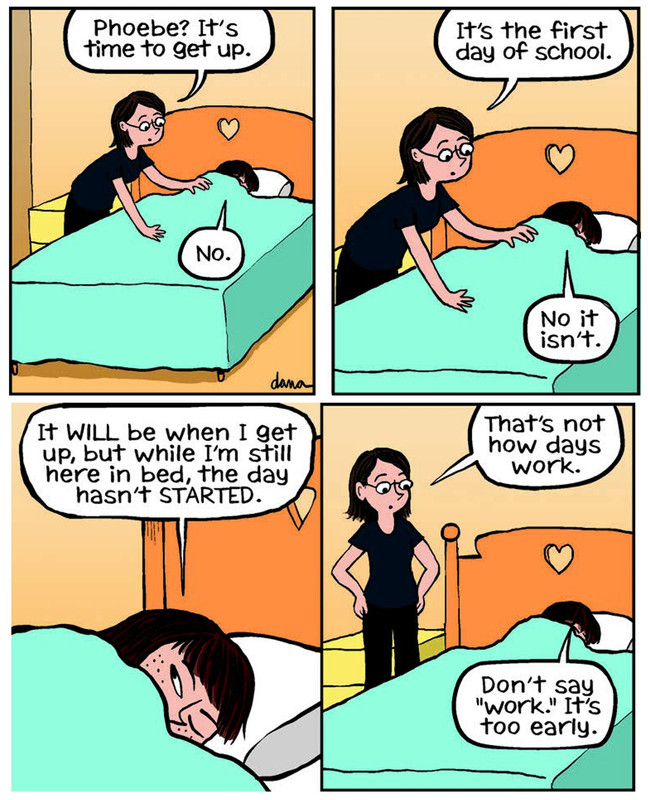 When I realised this collection would mostly take place during summer vacation I expected to see a rehash of previous summers with Phoebe and Marigold. I'm not sure if it's just because I needed a unicorn fix but this collection felt really fresh. New characters were introduced and I learned something new about some I've known since the first collection.
I hope I don't have to wait too long for my next magical unicorn fix. I'll definitely be rereading this collection and most likely revisiting some earlier ones in the meantime.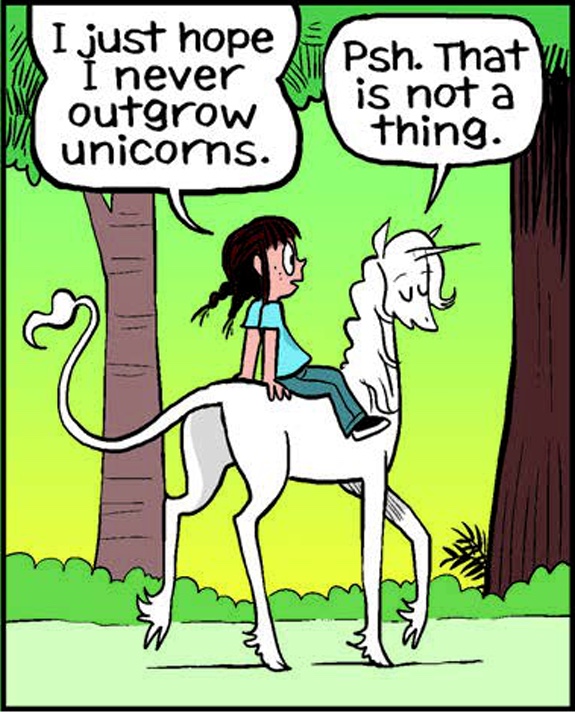 Thank you so much to NetGalley and Andrews McMeel Publishing for the opportunity to read this graphic novel.
Once Upon a Blurb
Life is never boring when your best friend is a unicorn! The latest installment in this bestselling series is full of mischief, magic and adventure — as well as an important reminder to always stay true to yourself.
School's out, so Phoebe and her unicorn best friend, Marigold Heavenly Nostrils, have the entire summer to play games, visit the pool, and even go camping. Unicorn horns are excellent utensils for roasting things over the campfire, too, even if Marigold prefers toasted apples to s'mores. While exploring in the woods, Phoebe and friends meet a unicorn named Alabaster, who uses a special video game console that's powered by plants. Throughout her summer adventures, Phoebe learns that being cool isn't all it's cracked up to be, and that it's much better to be your true self. It's all part of the unforgettable experience of Camping with Unicorns.