Illustrations – Peter H. Reynolds
"The Bookworms rule!"
Judy and her brother Stink are reading up a storm.
They, along with Frank, Sophie and Jessica, are the Virginia Dare Bookworms. The Bookworms are preparing to beat Braintree Academy's team, the Bloodsucking Fake-Mustache Defenders, to the buzzer when they compete in the Book Quiz Blowout.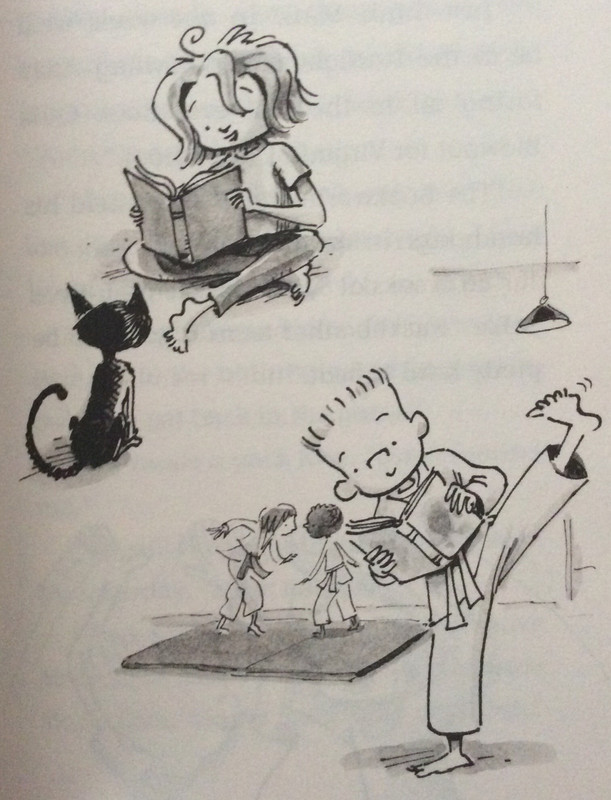 The winning team will not just earn bookish bragging rights. The Book Quiz Wizard's Cup will be proudly displayed in their school's library. This is no ordinary trophy – it lights up!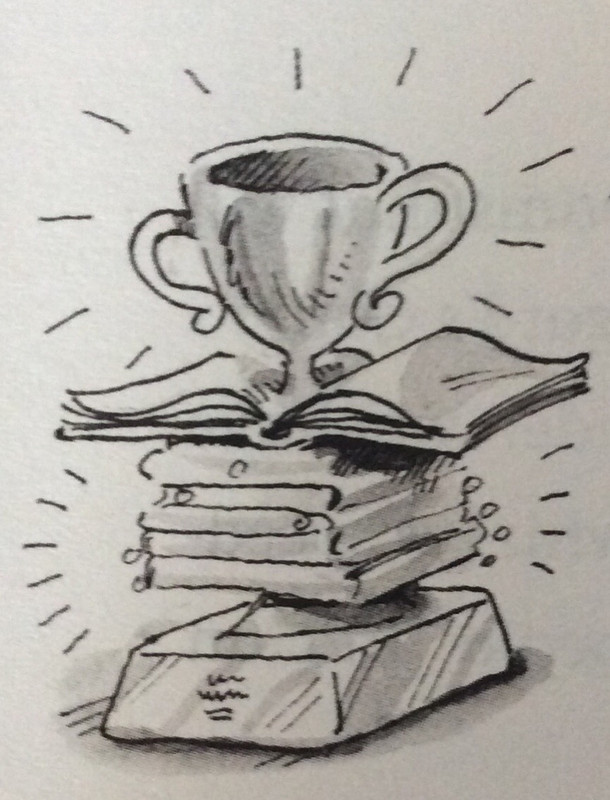 She, Judy Moody, was a book quiz whiz. A book wizard. A quizzard!
Judy is frantically practising her speed reading and Stink has his Cape of Good Answers, but when they learn of the other team's secret weapon the Bookworms' confidence is shaken.
"Will the Bookworms take a bite out of the Bloodsuckers? Or will the Bloodsuckers sink their fangs into the Bookworms on their way to the finish and take home the trophy?"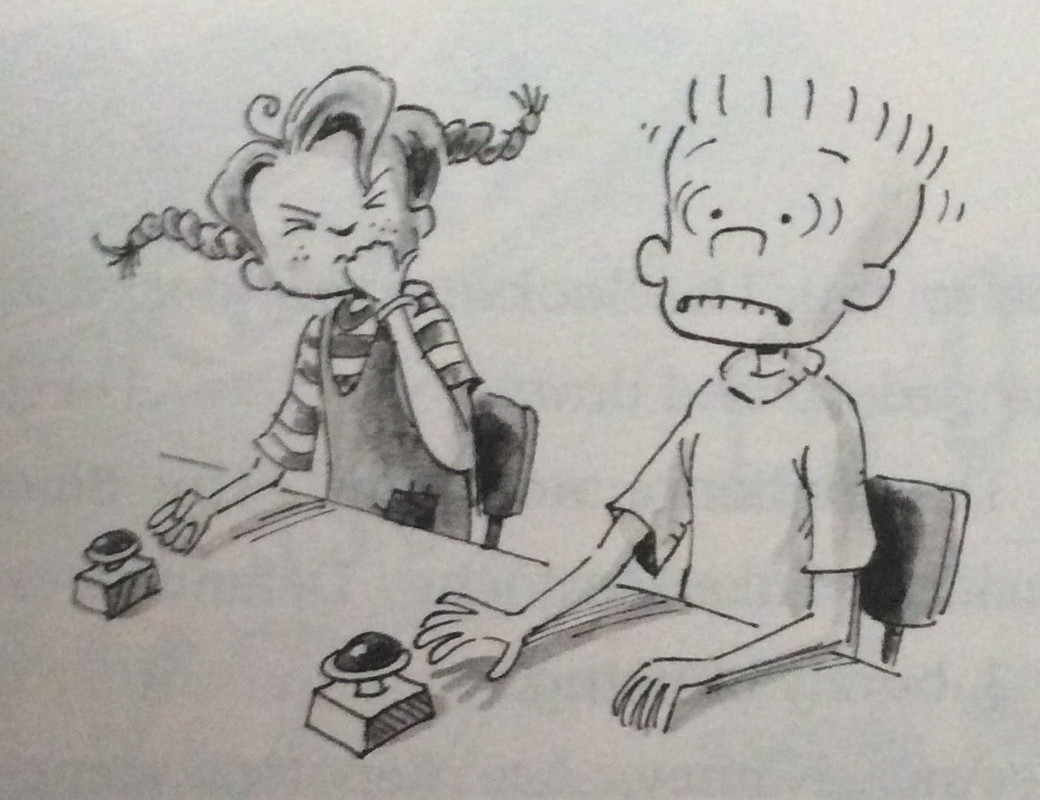 I always enjoy Peter H. Reynolds' illustrations, in particular how expressive the children are.
In preparation for the upcoming competition, the Bookworms talk about oodles of children's books, both classics and more recent bestsellers. As someone who has always sought out potential future reads in my current read, I was delighted to find a list of everything the Bookworms read at the end of the book. All six pages of them, with titles and authors, in alphabetical order! Some of my own childhood favourites are there as well – Charlie and the Chocolate Factory, Charlotte's Web and The Lion, the Witch and the Wardrobe.
N.B. The title of the copy I read is Judy Moody, Super Book Whiz. On Goodreads this is listed as Judy Moody, Book Quiz Whiz.
I won a copy of this book in a giveaway, which was hosted by Tracey at Carpe Librum. Thank you so much to Carpe Librum, Walker Books and HarperCollins Publishers Australia for the opportunity to read this book.
Once Upon a Blurb
Books, books, books! Judy's got books on the brain as she prepares for a totally RARE trivia competition. Has reading always been this exciting?
Judy Moody is in it to win it. Win the Book Quiz Blowout, that is. Judy and her brother, Stink, are two-fifths of the Virginia Dare Bookworms, and they've been reading up a storm to prepare for Saturday's face-off against second- and third-grade readers from the next town. Judy's trying out all kinds of tactics, from hanging upside down like Pippi Longstocking to teaching herself to speed read The Princess in Black, and Stink has fashioned a cape of book trivia sticky notes to help him remember all the penguins in Mr. Popper's Penguins. But when Judy, Stink, and their fellow teammates discover the other group has a fourth-grader (no lie!), they get a bit nervous. Are the Bookworms up to the challenge?