I absolutely fell in love with A Loud Winter's Nap and The Golden Acorn, and I have read this one so many times now that I've lost count. Some of the most adorable children's book illustrations I've come across are from this series. It's gotten to the point where I don't even care what a Katy Hudson story is about anymore; I need it in my life regardless.
Beaver is a perfectionist. His latest project, which he's been planning very carefully, is a birthday cake. Not content with anything less, this will be a "PERFECT birthday cake". Beaver's friends, Tortoise, Rabbit, Bird and Squirrel, decide to help. Only they don't have Beaver's attention to detail.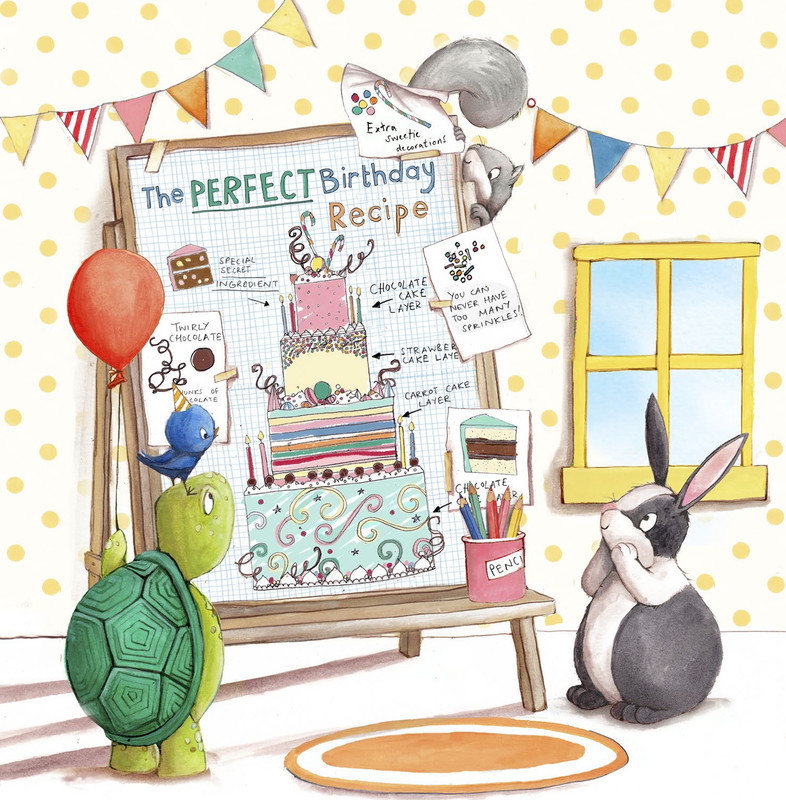 Rather than the perfect layers of sugary goodness Beaver had imagined, his friends' help has instead resulted in layers of panic, frustration and ultimately a perfectly dramatic temper tantrum for Beaver. Beaver finally decides that if you want something done right you have to do it yourself but ultimately discovers it's a perfectly lonely way to celebrate a birthday if you have alienated all of your friends.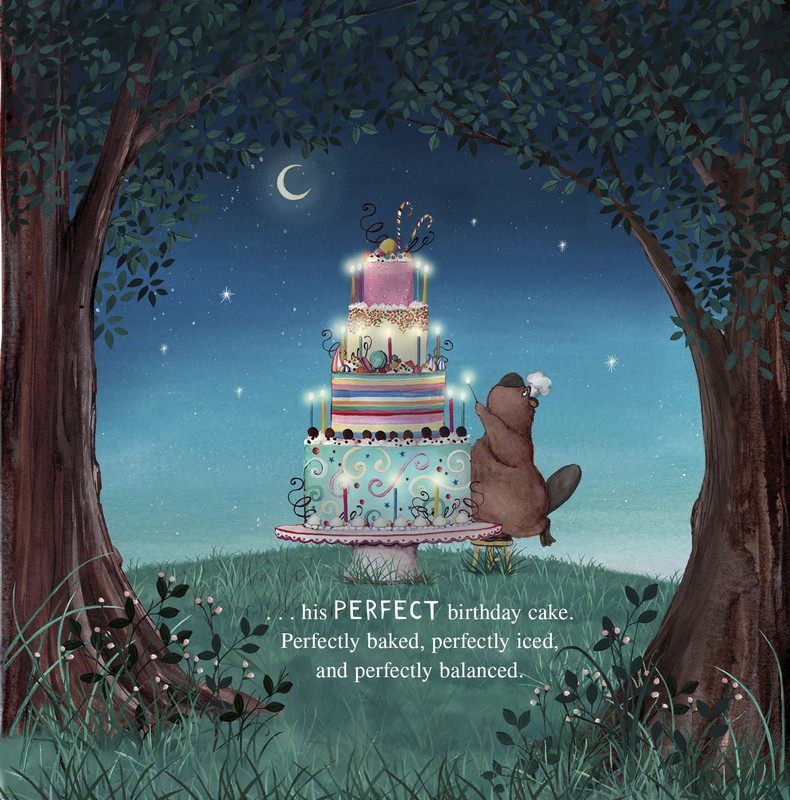 I understand Beaver's perfectionism, possibly too well. After spending so long reading and rereading this book, and agonising over finding the perfect words to include in this review, my advanced copy of this book has morphed into an 'oops, this book has now been published'. Apparently I still need to read this book a few more times.
Thank you so much to NetGalley and Capstone Editions for the opportunity to read this book. Now all I need to do is find a copy of Too Many Carrots and I'll have a go to book for every season. I wish there was a fifth season so I could look forward to another book in this series.
Once Upon a Blurb
Summer birthdays can be lonely, but not when you have great friends like Beavers! This year Tortoise, Bird, Rabbit, and Squirrel insist on baking Beaver's birthday cake, but Beaver isn't so sure. He is the ultimate perfectionist and would rather do it himself, following the recipe exactly. Will Beaver's nitpicky ways ruin his birthday and his friendships?
The Perfect Birthday Recipe is the fourth and final story in Katy Hudson's best-selling set of seasonal picture books, including Too Many Carrots, A Loud Winter's Nap, and The Golden Acorn.