I've discovered a fun new children's series and it's written by the illustrator of one of my favourite children's book series, Anh Do's WeirDo. Written in diary form and featuring oodles of illustrations, we meet Max Crack, who's just moved to Piddown.
While Max didn't want to move house, at least the kids in his new school don't know the embarrassing things he's done. He's determined to make the best of it so decides to embark upon a series of quests. His first quest is to find a best friend and it's lucky he does because now he has a partner in crime for all of his future quests.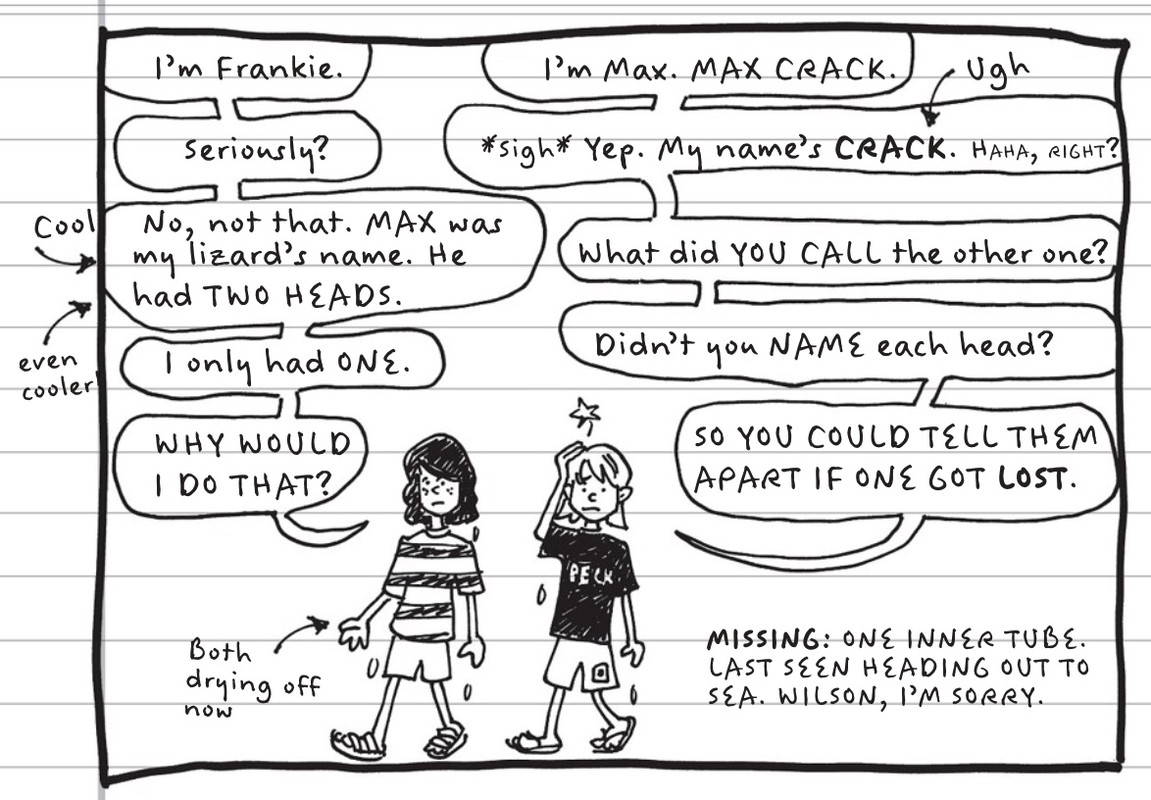 Frankie tells Max all of the important stuff about the town, like where the Mistress of the Dark Arts lives, and introduces him to his Doink family. The Doinks have lots of children so their house can be chaotic, but for only child Max it's a novelty. The Doink's even have their own vocabulary!
The new best friends share a love of adventure, comics and jokes. Happily for me, there are even some pirate jokes.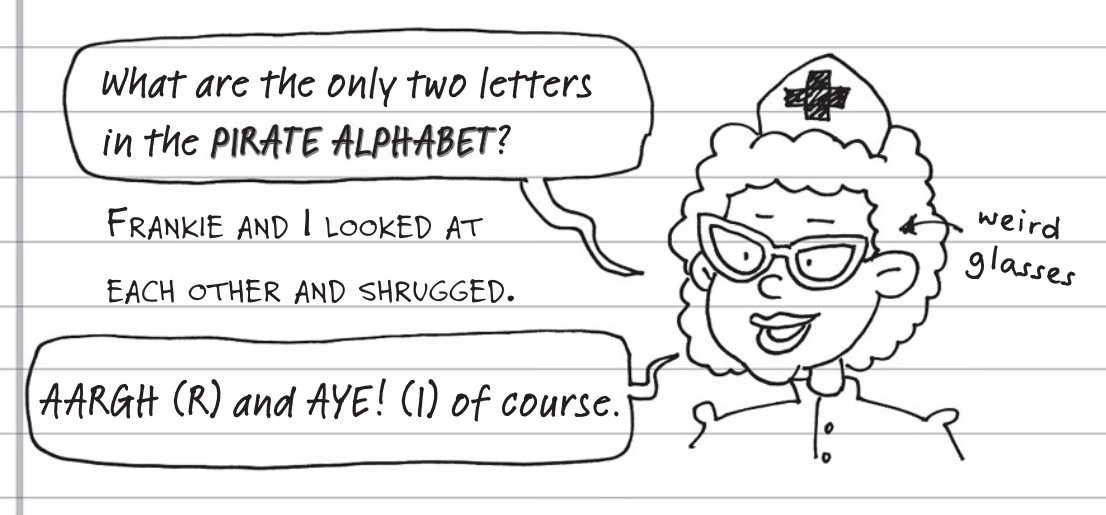 Max experiences some brand new embarrassing moments and together he and Frankie discover dinosaurs, search for Loch Ness monsters and tell fart jokes (they're a requisite for pre-teen boys, aren't they?). They compete in a spelling bee with some super dooper hard words and hunt for buried treasure, where O marks the spot.
Whatever our next quest will be, we're going to do it together. I'm learning that THAT's what best friends do.
I enjoyed the variations on well known people, foods and other items. Mars bars become Pluto bars. A famous rock band becomes Peck. My favourite minor character in this book was Nick 'No Nickname' Name.
I also had a favourite neighbour: Mrs Pembroke, who has an abundance of chocolate to give away.
I found the kids very relatable. I look forward to hearing some more of Frankie's theories, which currently include the Sacrificial Skunk Theory. Some of his theories made more sense to me than others but I'm not a pre-teen boy, so what do I know?!
My favourite line involved Frankie mishearing Max when he mentioned a paradox.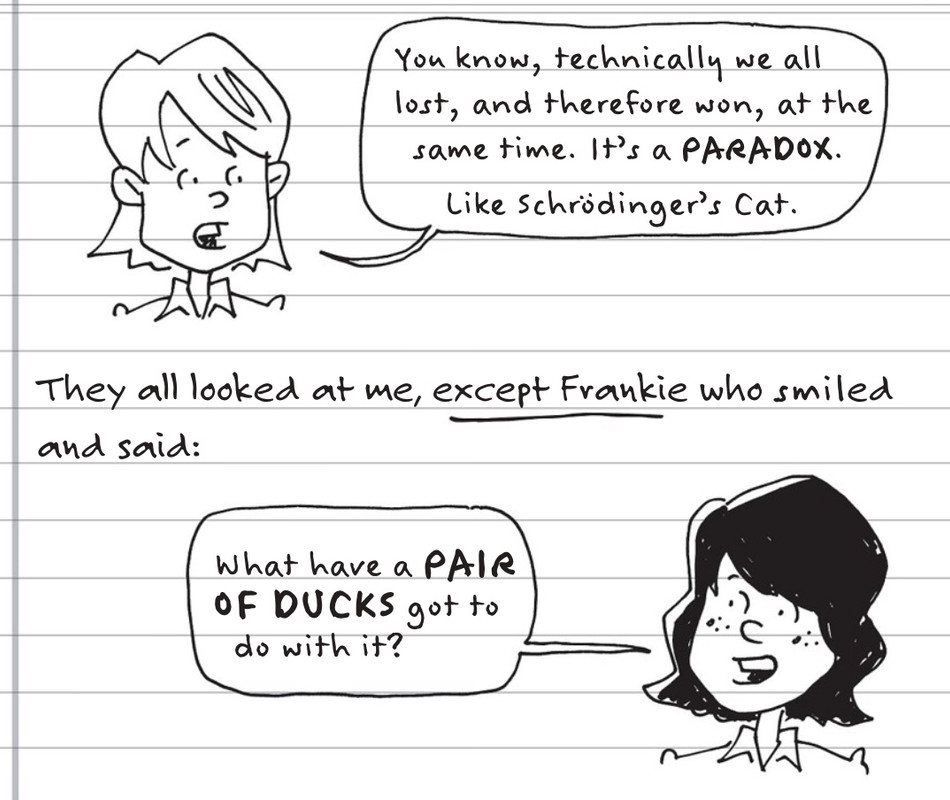 I always look forward to Jules Faber's illustrations in Anh Do's WeirDo series. Even if I didn't know Jules had written this book I would have picked he'd illustrated it in a heartbeat. This is pure conjecture but I'm going to go out on a limb here. I wouldn't be surprised if at some point in the future there's a WeirDo/Max Crack crossover where we learn that Max and Weir are distant relatives.
If you don't believe I could possibly be right, check out this illustration from the second WeirDo book and tell me you don't see the family resemblance between Max and Mrs Do.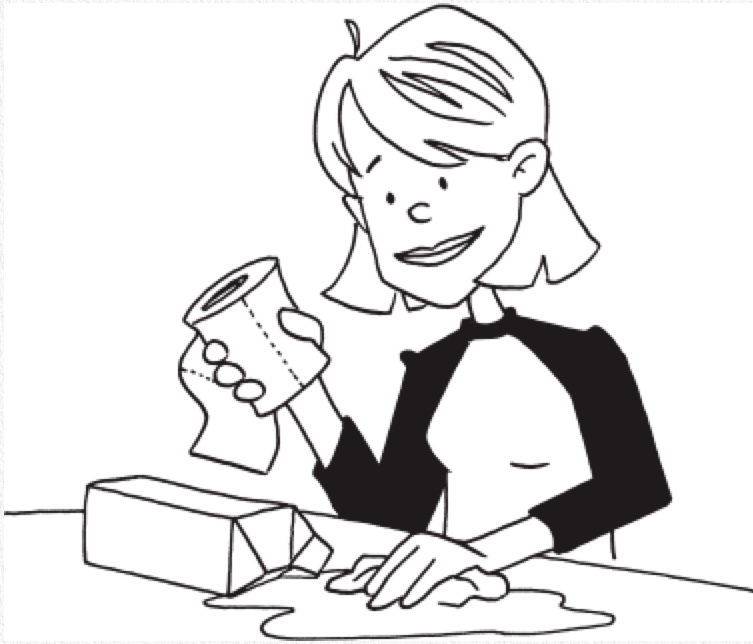 This is Max Crack, legend, quest-seeker and awesome best friend SIGNING OFF.
Time to begin book 2!
Once Upon a Blurb
Hi everyone! I'm Max Crack and this awesome book is all about me and my quests and my best friend Frankie!
Buried treasure, new school, doodles, peanut butter and honey toast, best friends, horrible blobs, mysteries, Meddlyslop, spelling bees (hard words, harder words), more doodles, comics, World War Undies … this book has it ALL.