Make sure there are no breaks in your salt lines, grab some pie and settle in for some love letters, Supernatural style.
There'll Be Peace When You Are Done highlights the impact Supernatural has had on the lives of both actors and fans over the past fifteen years. Whether a specific episode made fans feel seen, sometimes for the first time, or if they've been superfans from the beginning, this TV series has grown into something I don't think anyone ever expected.
Supernatural leaves behind a fundamentally changed group of people, inspired to do good, be weird, and be kind.
Fans have made lifelong friends, changed their career, been inspired to write and create, and found family. Online communities have sprung up, interactions at conventions have solidified friendships and so much money has been raised for charity.
Supernatural does not sugarcoat the painful aspects of life
Reminding us to 'Always Keep Fighting', regardless of our circumstances, and encouraging us to leave the world better than we found it, Supernatural has been one hell of a road trip.
As we watched Bobby Singer face his physical limitations, we also watched Dean Winchester struggle for psychological healing after trauma, and we also saw Sam Winchester battle his addiction.
This book includes photos of the cast, fan art and quite possibly the best Supernatural shirt I've seen, "Sam and Dean Winchester – Keeping gay girls just a little bit straight since 2005".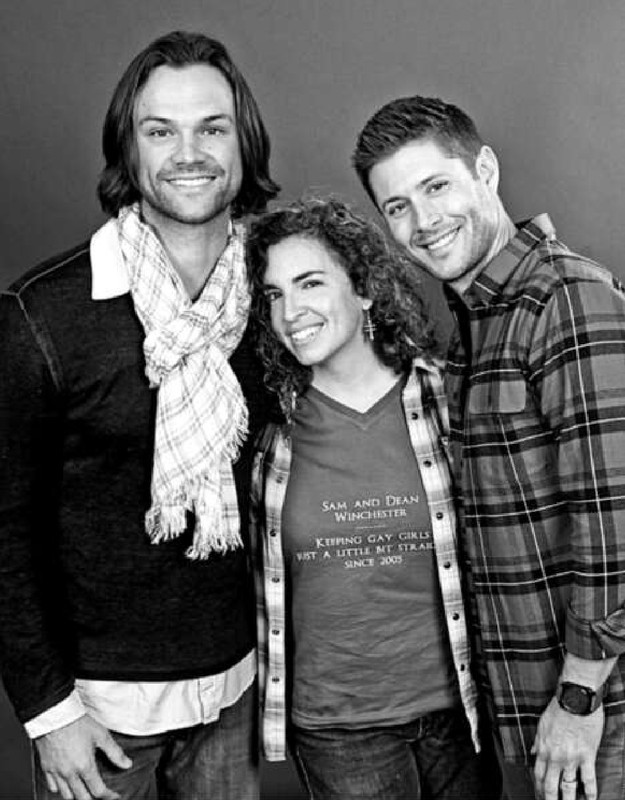 This book has demonstrated to me just how limited my Supernatural fandom has been compared to others. I've never been to a convention. I've never made Supernatural artwork. I've never written fan fiction. I've never connected with my favourite actors on social media.
But I have loved this show. I've laughed and cried through episodes. I've watched favourite characters die, and sometimes come back. I've worn my Represent shirt less than I'd like to, so it doesn't wear out too soon. I've read every interview of Jared's I can find where he references mental health. I've drooled over my fair share of cast photos. I've reused my 2018 calendar for the second time this year because I like the pictures in it more than recent ones.
I also have the benefit of having loved and lost many TV shows before this one. I know the joy of rediscovering favourite episodes and finding new ones years after I first watched them. Supernatural is not the only beloved show I'm losing this year (2020 just keeps on giving) but I have fifteen years worth of Winchester binge watching at my fingertips. Sam, Dean and all of the other characters I've welcomed into my fiction family over the years aren't really going anywhere; they'll be there whenever I need them.
So, this is how I suggest we say goodbye to Supernatural. Let's go back to the beginning and rewatch it all. Let's continue the conversations and keep the fandom alive. Let's continue to support each other and follow the future endeavors of all who created Supernatural for us, and with us. Let's refuse to dwell on endings, but instead embrace this as a new phase of the fandom.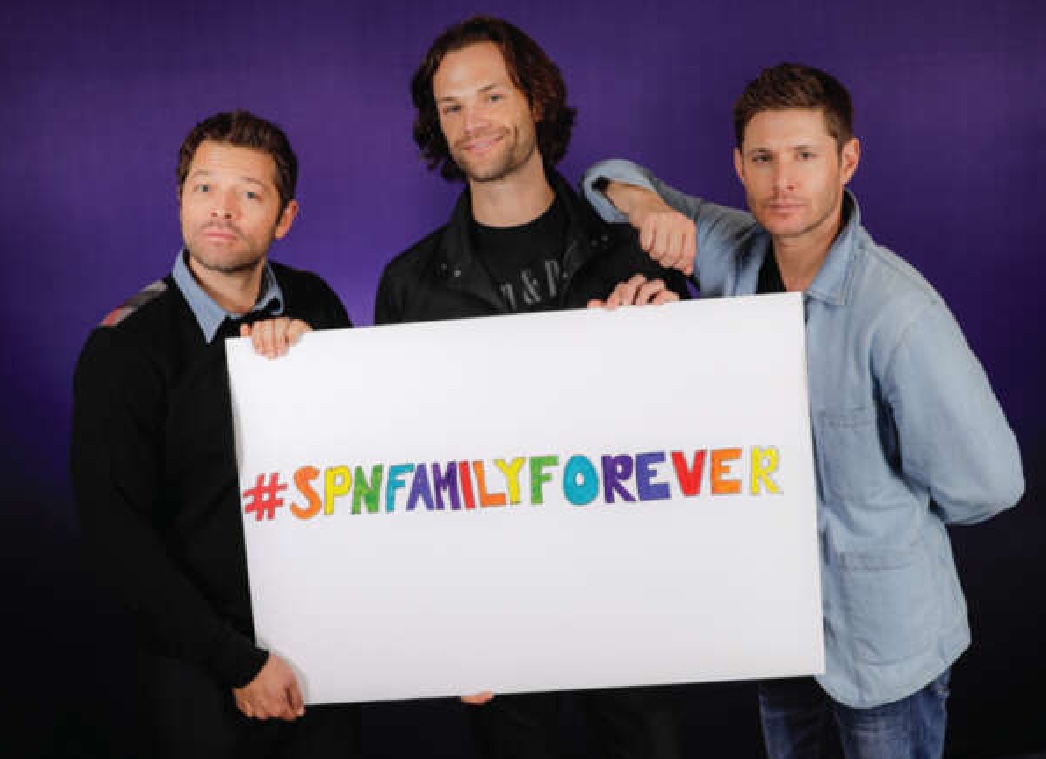 Thank you so much to NetGalley and Smart Pop, an imprint of BenBella Books, for the opportunity to read this book.
Once Upon a Blurb
Fifteen years. Two brothers. Angels and demons. A story like no other. And one of the most passionate fan bases of all time.
That's Supernatural.
There'll Be Peace When You Are Done: Actors and Fans Celebrate the Legacy of Supernatural is an emotional look back at the beloved television show Supernatural as it wraps up its final season after fifteen unprecedented years on air.
With heartfelt chapters written by both the series' actors and its fans – plus full-colour photos and fan illustrations – There'll Be Peace When You Are Done traces Supernatural's evolution, the memorable characters created by its writers and brought to life by its talented actors, and the many ways in which the show has inspired and changed the lives of both its viewers and cast.
Both a celebration of Supernatural and a way of remembering what made it so special, this book is a permanent reminder of the legacy the show leaves behind and a reminder to the SPN Family to, like the series' unofficial theme song says, "carry on".
Including contributions from:
Jared Padalecki ("Sam Winchester")
Jensen Ackles ("Dean Winchester")
Richard Speight, Jr. ("Gabriel")
Andrea Drepaul ("Melanie")
Carrie Genzel ("Linda Bloome"/"Linda Berman")
Julie McNiven ("Anna Milton")
Tahmoh Penikett ("Gadreel")
Shoshannah Stern ("Eileen Leahy")
Brendan Taylor ("Doug Stover")
Lauren Tom ("Linda Tran")
And many more, including a special message from Mischa Collins ("Castiel").
Edited by Lynn S. Zubernis, a clinical psychologist, professor, and passionate Supernaturalfangirl, There'll Be Peace When You Are Done is the ultimate send-off for this iconic show that has touched and changed the lives of so many fans across all walks of life.