A day at the beach is anything but ordinary for this young girl. She builds a sandcastle, but this is not just any sandcastle.
This one is fit for hosting royalty – a castle with turrets and a moat guarded by a crocodile. There's even ice cream!
But a day at the beach is not complete unless sand gets everywhere.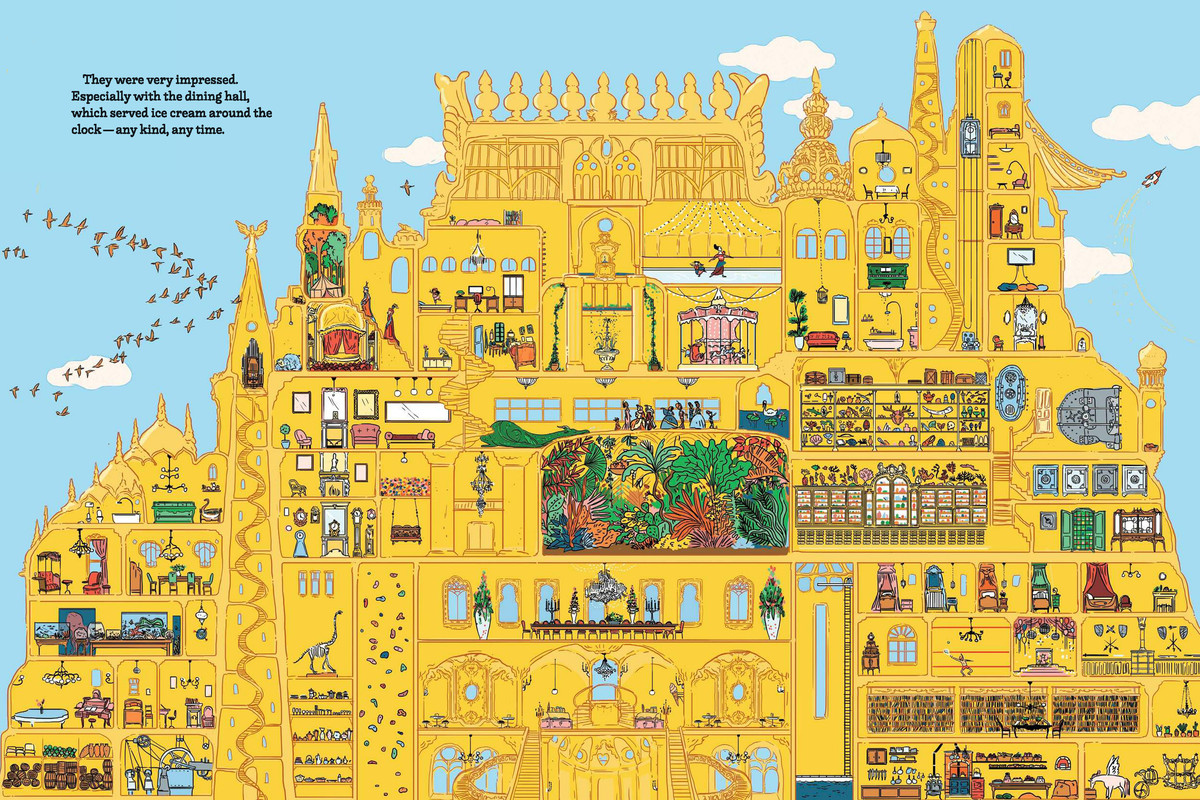 This is an imaginative book and the illustrations contain so many details, with the opportunity for countless untold stories to be imagined. Before the story even gets under way you're treated to a crowded scene that includes a sand shark, sand snowman (sandman?), mummy, pirate, witches and so much more.
I also found some references in the illustrations that will likely fly straight over kids' heads. Jack and Rose from Titanic recreate one of their scenes. Excalibur tests the worthiness of various characters.
Make sure you keep an eye out for the girl's small friend in the blue and white striped swimmers.
Thank you so much to NetGalley and Candlewick Press for the opportunity to read this book.
Once Upon a Blurb
Step inside a sumptuous sandcastle packed with amazing and amusing visual details for a beach day that's fit for royalty.
A young girl loves building sandcastles. But not just any sandcastles. She builds one so big and grand and lovely that all the royals of the world come to visit. There are banquets and balls and tournaments, a greenhouse for cacti, a staircase for skateboarding, and ice cream around the clock. Everyone seems to be having fun, until they discover sand in the royal almond strudel … and the fig milk bath … and everywhere!
With a keen eye for the absurd, author-illustrator Einat Tsarfati invites readers beyond the crocodile moat to explore the intricately detailed, increasingly wild festivities that echo the arc of a day at the beach, from euphoria to gritty discomfort. The diverse cast of regal guests, from a Rapunzel-esque princess in pj's and unicorn slippers to a pair of knights playing badminton, is just as inspired. A visual treat of a tale, Sandcastle opens the doors to a world by the sea where wit and imagination reign.