Illustrations – Matthew Trueman
A warning about the domino effect that occurs when you remove one part of an ecosystem, If You Take Away the Otter tells the story of what happened when otters were not protected.
Clearly explaining the cause and effect, this message can easily be applied to other ecosystems.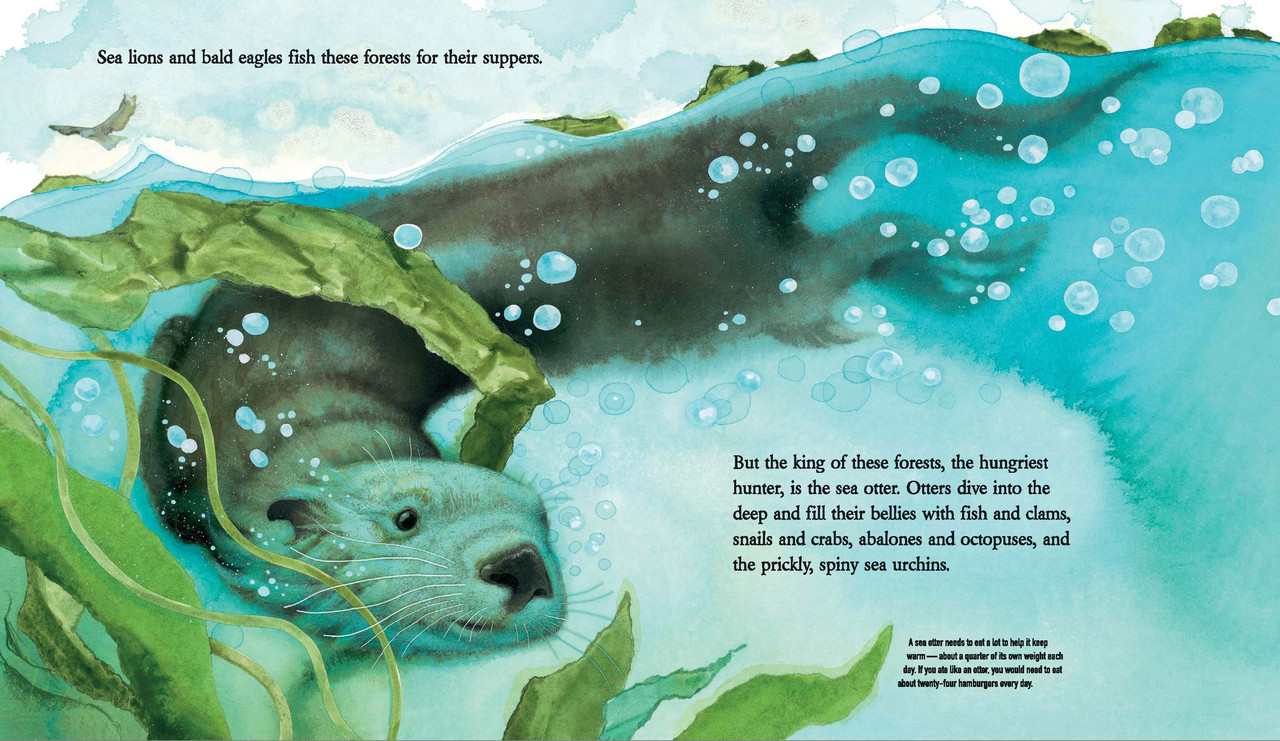 With the inclusion of plenty of facts about the otters and their habitat, I would have used this book to research a school project when I was a kid. I doubt I would have borrowed it from the library with my usual reading material as I've only become interested in non-fiction as an adult. For those who are seeking further information, there's a bibliography and details of books and websites at the end of the book.
For me, Matthew Trueman's illustrations were the star of this book. The otters are absolutely adorable and all of the other sea life pictured are equally realistic. Some younger children may find the pages that depict the people in boats coming to hunt the otters scary, although there is a happy ending.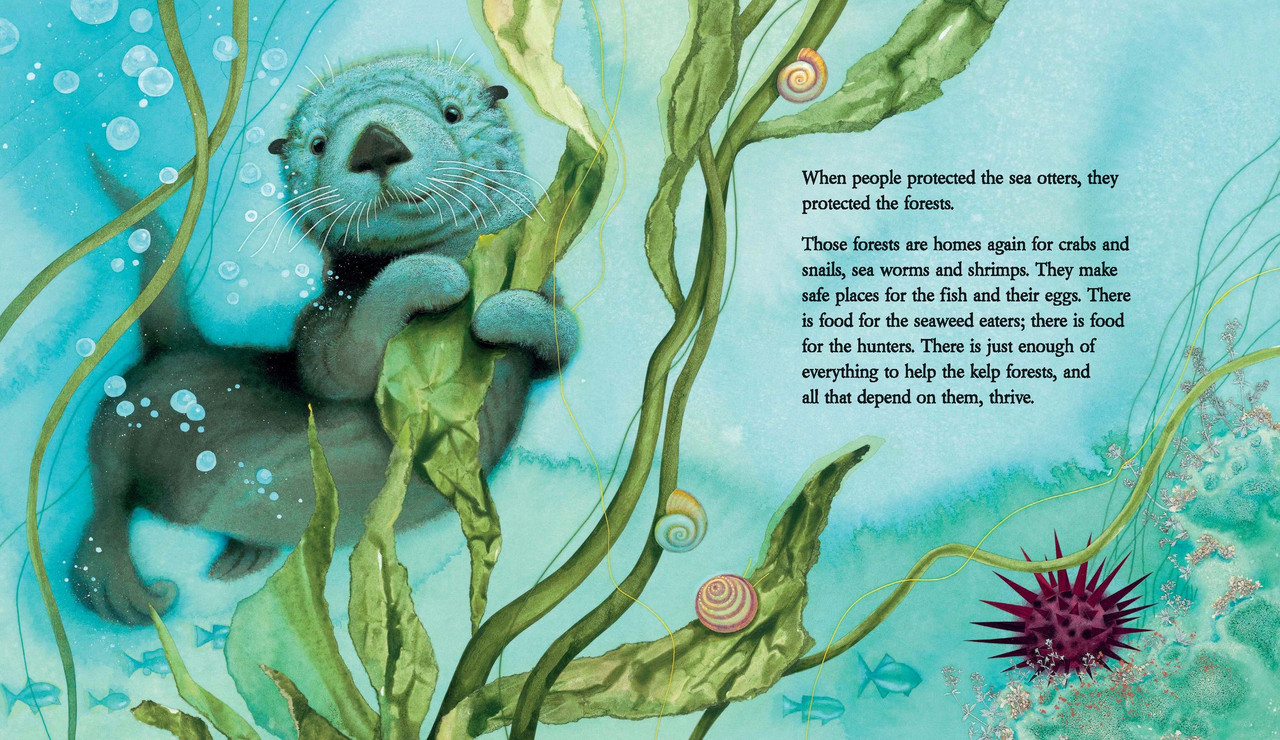 Thank you so much to NetGalley and Candlewick Press for the opportunity to read this book.
Once Upon a Blurb
When the sea otters disappear, why does their kelp forest habitat disappear, too?
On the Pacific Coast of North America, sea otters play, dive, and hunt for sea urchins, crabs, abalone, and fish in the lush kelp forests beneath the waves. But there was a time when people hunted the otters almost to extinction. Without sea otters to eat them, an army of hungry sea urchins grew and destroyed entire kelp forests. Fish and other animals that depended on the kelp were lost, too. But when people protected the sea otters with new laws, their numbers began to recover, and so did the kelp forests.
Susannah Buhrman-Deever offers a beautifully written account of a trophic cascade, which happens when the removal of a single element affects an entire habitat. Asides that dig deeper are woven throughout Matthew Trueman's dynamic illustrations, starring a raft of charismatic sea otters. Back matter includes more information about sea otters and kelp forests, including their importance and current status, the effects of the international fur trade on indigenous peoples, and a list of books and websites for readers who wish to continue to explore.