Illustrations – Lynn Atme
Do you know how hard it is to get your point across in only 55 words? I'd never be able to accomplish that because when it comes to ideas and books, I'm a rambler. I don't even get my thoughts organised that quickly so I take my hat off to the author for managing it.
That paragraph there? 55 words.
While I really like the idea of bite sized stories I don't think they're for me. I love world building and character development too much.
A lot of these stories revolve around love, finding it and losing it. While there were some that had no impact on me at all, I did have a couple of favourites: A Literary Death and Fashion Victim.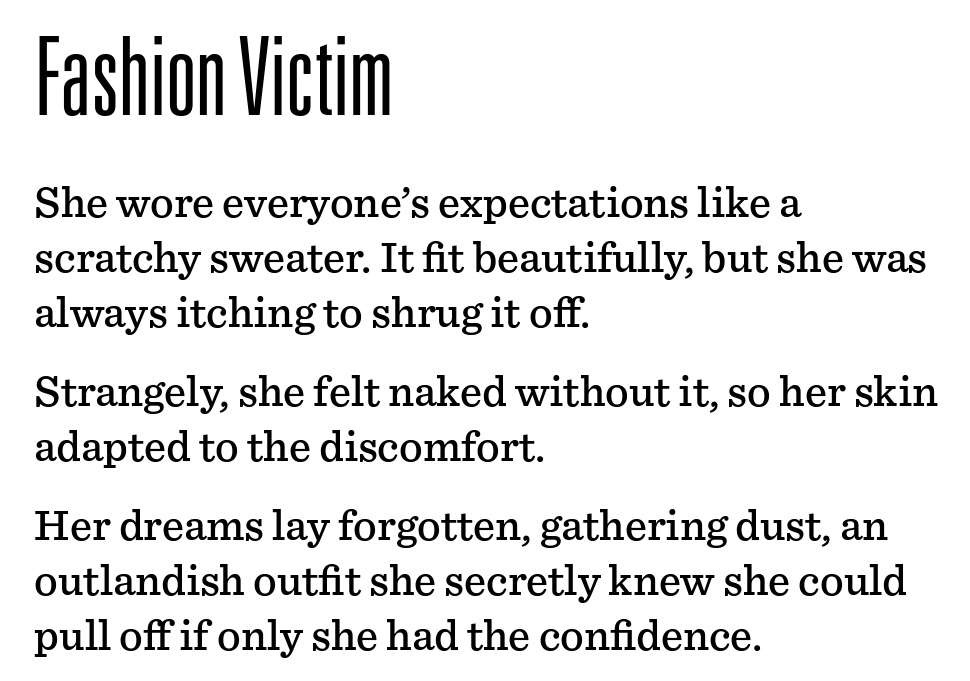 Thank you so much to NetGalley and Andrews McMeel Publishing for the opportunity to read this book.
Once Upon a Blurb
55 stories. 55 words each. No more. No less. Enjoy this collection of flash fiction with a sinister twist.
Size does matter in these delightfully tiny tales populated with narcoleptic drivers, bickering backers, suspicious spouses, and other memorable characters. Full of dark humour, intrigue, and absurdity, this collection of slightly sinister (and occasionally sweet) stories delivers a bite-size reading experience to satisfy any literary craving.