Illustrations – David Walker
It's Halloween and almost time for Big Brown Bear, Fuzzy, Yellow, Calico and Floppy to go to the parade.
The young bears are eager to find the items they need for their costumes and in the rush Floppy is knocked over.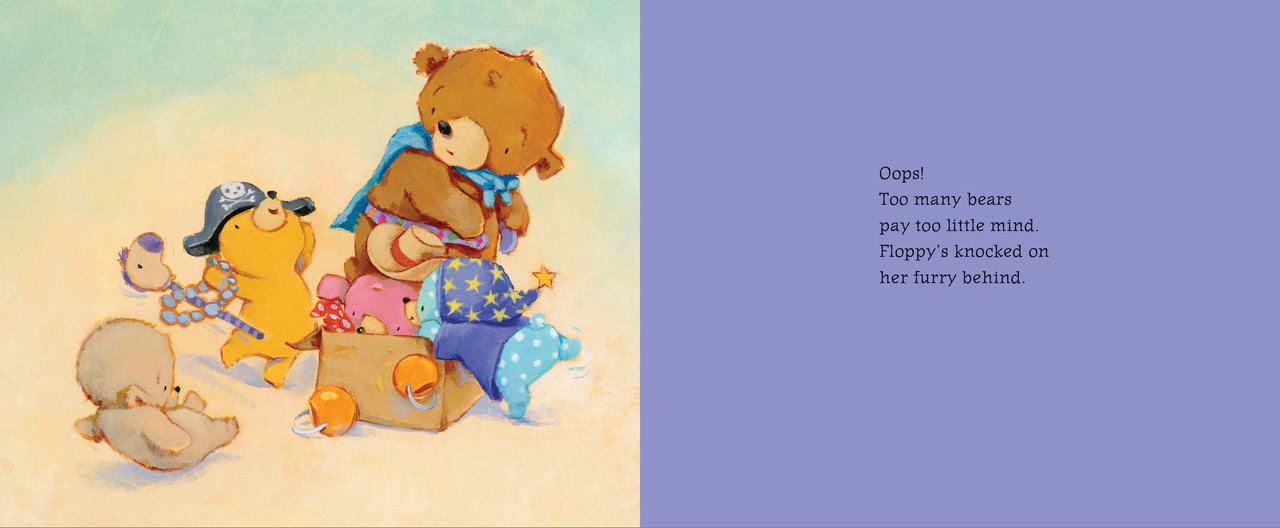 Only one item remains in the box when the other bears are done and it's not enough for a costume. One by one the other bears share an item from their costumes with Floppy. Then it's time to go to the parade.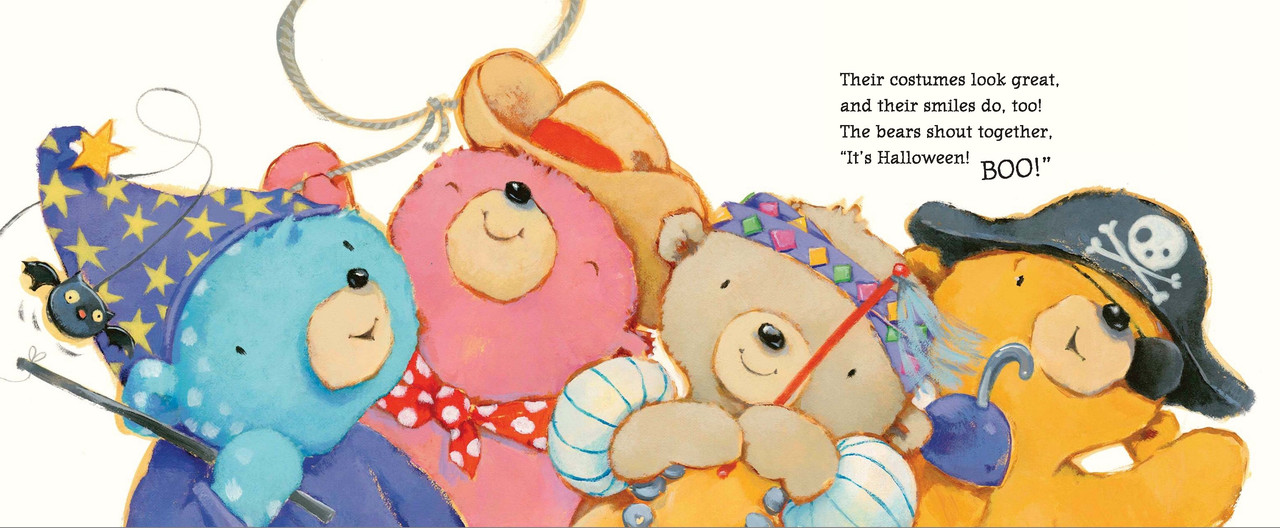 With an emphasis on learning to share, Bears and Boos is an introduction to Halloween, minus the scares. I always find bears easy to love; the colour palette used in the illustrations made this book's bears even more adorable. I particularly liked Calico, who's wearing the wizard's hat.
Thank you so much to NetGalley and Candlewick Press for the opportunity to read this book.
Once Upon a Blurb
The adorable bears are excited to dress up for Halloween – but are there enough costumes for everyone?
Big Brown Bear and the four little bears can't wait to dress up for Halloween. Everyone grabs their costumes from the costume box, but – oops! – in the rush, Floppy is knocked on her furry behind, and now there are no costumes left for her! Fuzzy says she's sorry and offers Floppy a golden gown. Then each of the other bears shares an item with Floppy, and soon she's dressed like a queen – just in time for the parade! Shirley Parenteau and David Walker combine cheerful read-aloud rhyme and irresistibly charming art in another story for the youngest cubs and their big bears.