Illustrations – Tracie Grimwood
'Every place is a place to read books,' said Miss Spinelli.
Phoebe is a reluctant reader and is anxious about making mistakes when she reads aloud. When her teacher tells the class they will not be reading at school tomorrow, Phoebe is relieved – until she finds out they will be reading somewhere else instead.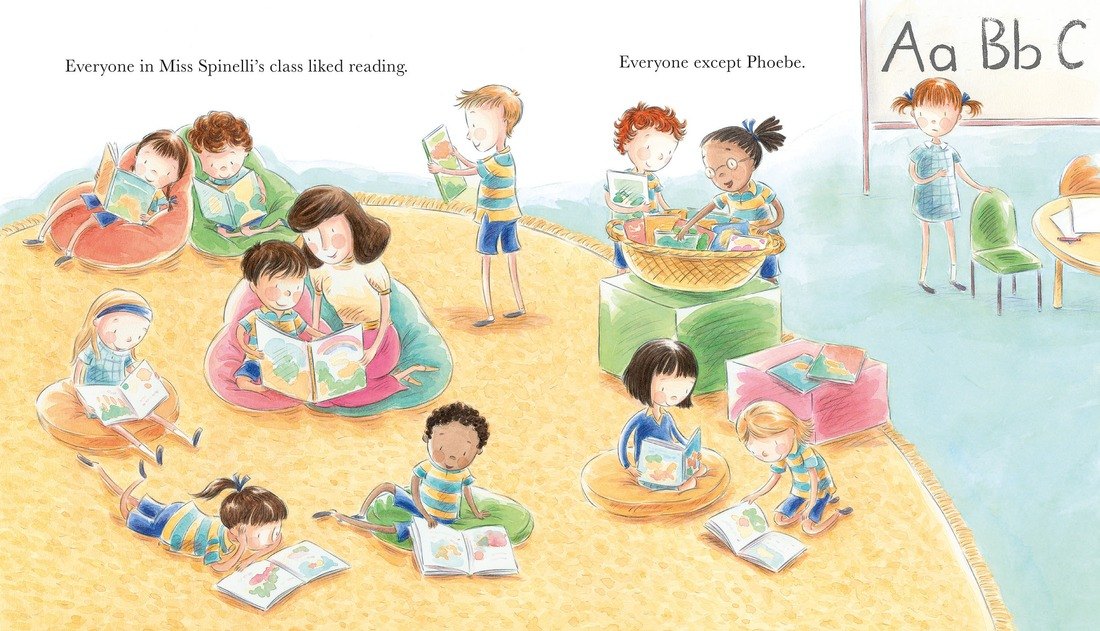 Magic happens when this young girl who is scared of reading meets Big Boo, a dog who is so used to people leaving him that he doesn't expect anyone to stay.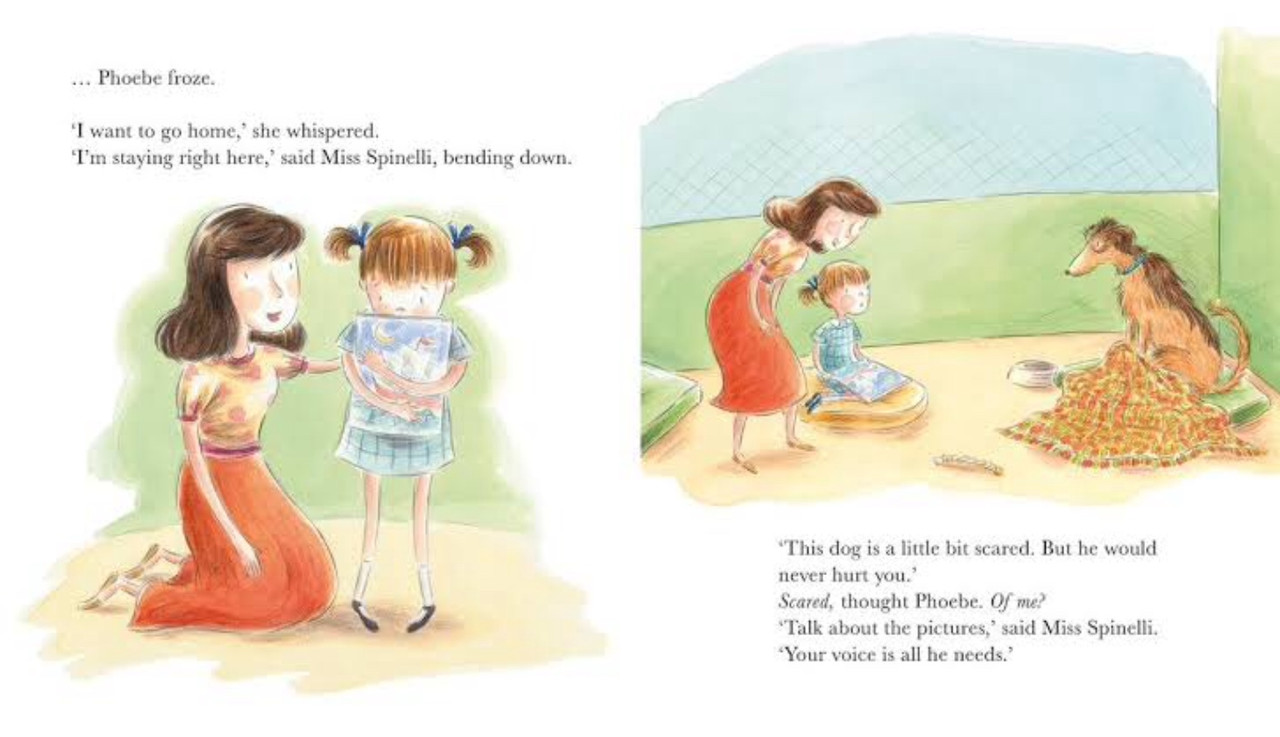 It's such a lovely story but, because I could easily imagine Big Boo not trusting that any human will stay with him, I've found myself tearing up each time I've read this book. I loved that by accepting each other as they are, Phoebe and Big Boo are able to face and ultimately overcome their fears.
Once Upon a Blurb
Phoebe is nervous about reading. She is embarrassed that she will say things wrong, so she just doesn't read at all. When Miss Spinelli's class goes on a field trip to the animal shelter to practice reading there, Phoebe is paired with Big Boo, who is scared of her like she's scared of reading. When she starts reading, Big Boo and Phoebe warm up to each other and the two turn their fears into a positive experience.