Illustrations – Dan McGuiness
Hotdog and his friends are enjoying painting but they all like to paint different things. Hotdog paints his friends, Kev paints food (of course!) and Lizzie paints monsters. Lizzie loves the monsters but Hotdog and Kev find them really scary. The friends are going to enter a contest hosted by the local art museum.
You may (almost) recognise some of the other entrants, which include Pablo Pigasso and Andy Warthog.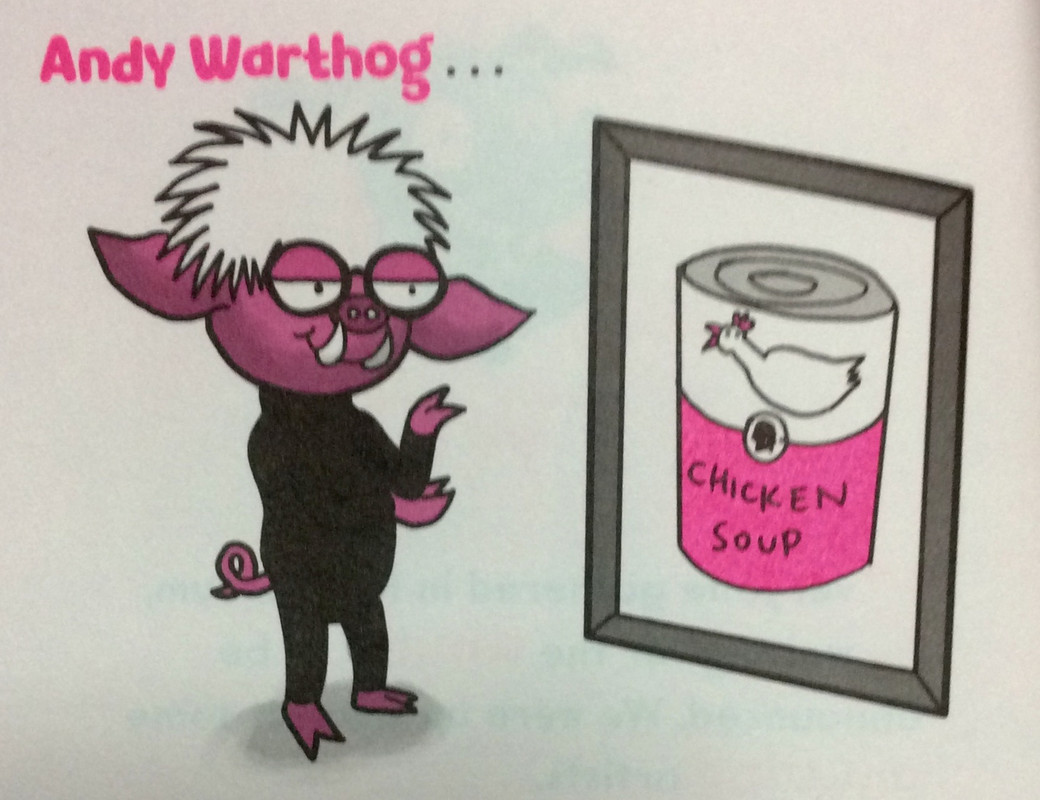 Our three friends are still at the museum when a terrible crime takes place: the Llama Lisa is stolen!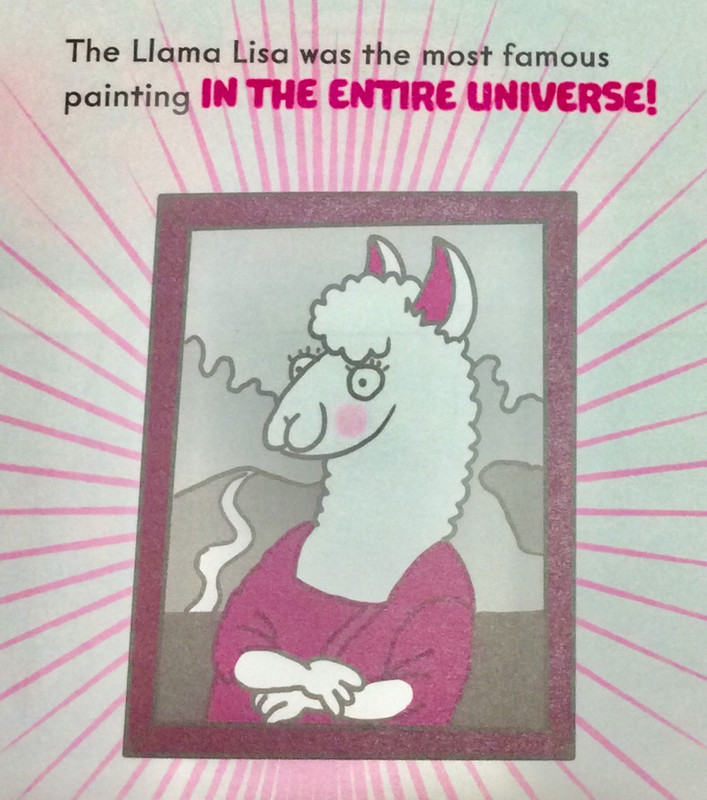 Hotdog, Kev and Lizzie take it upon themselves to follow the clues and track the art thieves down.
I don't remember a single time in this series where the friends have won a competition and love that, because that's not what they're about. These books are all about friendship and teamwork. This time the friends also need to be brave.
'But, remember, we can do anything when we're together.'
Each book in this series features a different colour. This book is PINK! Fluro pink. So pink that it wouldn't have surprised me if I'd discovered it was glow in the dark. It's not, but it should could have been. Adults may be reaching for sunglasses when they read some words and phrases. Kids will love it! Each of the illustrations also feature a few different shades of pink. My photos do not do these pictures justice or show the vibrancy of the pinks.
After reading this book I realise I need my very own dino bike and want to explore the Castle Creepy Fun Park. I particularly loved the toothy robot crocodiles and Haunted Library. As usual, Dan McGuiness' illustrations complement Anh Do's story perfectly.
I can't wait to see what these friends get up to next!
Once Upon a Blurb
Hotdog, Kev and Lizzie enter an art contest at the local museum. But what happens when someone steals the most famous painting in the world the Llama Lisa!?
Can Hotdog and his friends chase down the robbers?