Eva and Miriam Morez were only ten years old when their family was sent to Auschwitz from Romania. Their parents and two older sisters, Edit and Aliz, did not survive the selection line. Eva and Miriam, identical twins, were immediately selected for experimentation by Josef Mengele.
I concentrated all my being on one thing: how to survive one more day in this horrible place.
Although this was not planned, four of the last six books I've read were written by or about Holocaust survivors. While the first three either taught me so much that I didn't already know or touched me so deeply that I know I will carry them in my heart going forward, I felt a disconnect with this book that surprised me.
Throughout the book it seemed like it had been written with a younger audience in mind. It was written quite simply, with explanations given for some words I expect most adults wouldn't need. It was only at the very end of the book that I learned Eva wanted her book to be used in schools to teach about the Holocaust. What I read makes much more sense to me if I view it as an introduction to the Holocaust.
I also felt like I was a couple of steps removed from the story of Eva's life. I understood the basics but the level of detail I've found in other books written by Holocaust survivors was missing, as was the depth of emotion I have read about and felt in other books. Although this was Eva's story and she was interviewed extensively, I got the impression that she may not have actually participated in the writing.
Accompanying Eva's story are photos and maps, which provide context.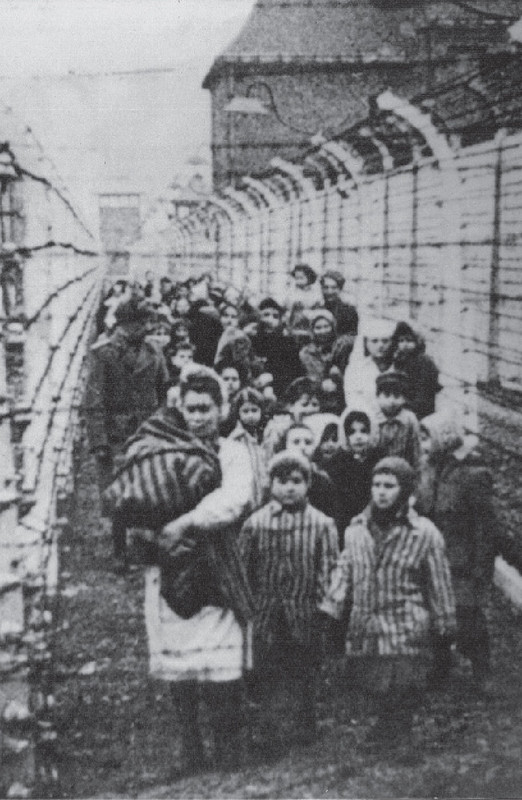 This book was originally published in 2009 by Tanglewood Publishing as Surviving the Angel of Death: The True Story of a Mengele Twin in Auschwitz.
Content warnings include anti-Semitism, bullying and medical experimentation.
Thank you so much to NetGalley and Monoray, an imprint of Octopus Publishing, for the opportunity to read this book.
N.B. I do not allocate star ratings for memoirs or stories about people's lives based on anything they have experienced; it's not my place to rate a person's life. My rating is based solely on my connection to the material presented.
Once Upon a Blurb
The Nazis spared their lives because they were twins.
In the summer of 1944, Eva Mozes Kor and her family arrived at Auschwitz.
Within thirty minutes, they were separated. Her parents and two older sisters were taken to the gas chambers, while Eva and her twin, Miriam, were herded into the care of the man who became known as the Angel of Death: Dr. Josef Mengele. They were 10 years old.
While twins at Auschwitz were granted the 'privileges' of keeping their own clothes and hair, they were also subjected to Mengele's sadistic medical experiments. They were forced to fight daily for their own survival and many died as a result of the experiments, or from the disease and hunger rife in the concentration camp.
In a narrative told simply, with emotion and astonishing restraint, The Twins of Auschwitz shares the inspirational story of a child's endurance and survival in the face of truly extraordinary evil.
Also included is an epilogue on Eva's incredible recovery and her remarkable decision to publicly forgive the Nazis. Through her museum and her lectures, she dedicated her life to giving testimony on the Holocaust, providing a message of hope for people who have suffered, and worked toward goals of forgiveness, peace, and the elimination of hatred and prejudice in the world.