Illustrations – Jules Faber
Miss Franklin has an exciting announcement: her class is going to elect a class captain. Weir is one of the three students who are nominated.
In between working hard on his campaign posters and deciding which three things he would do to improve the school if he wins, Weir accidentally has a very bad hair day.
Even if I'd never heard of this series, the lenticular covers would suck me in. Jules Faber's illustrations are always fun. I particularly enjoyed the pictures featuring a hungry garbage truck and an evil lawnmower.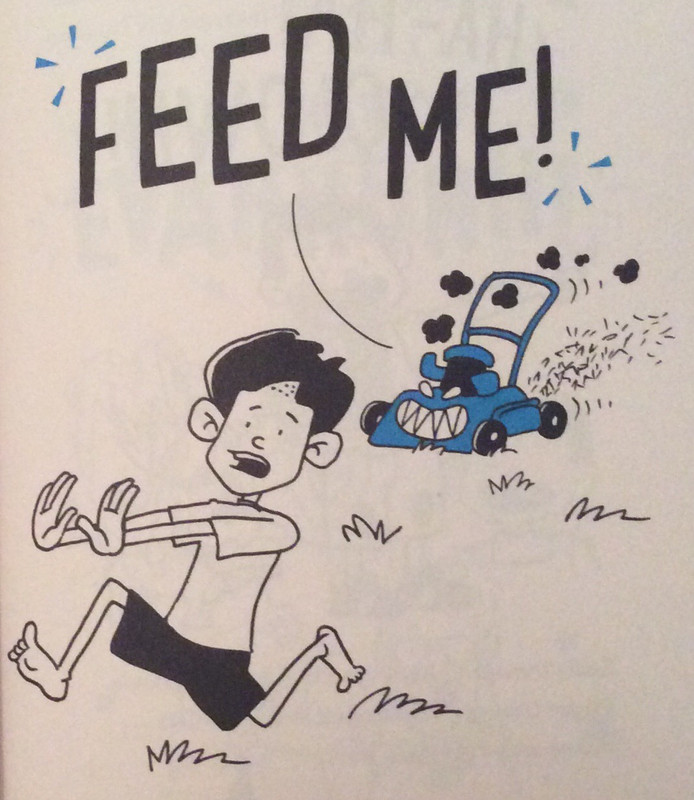 Although this wasn't my favourite WeirDo book (probably because the news keeps telling me about elections), it still had all of the elements I've come to expect from this series. Weir's family are adorable, Dad jokes are plentiful and there's always a positive message.
Once Upon a Blurb
It's time to vote! Weir Do's in the running for class captain … but will an EPIC HAIR DISASTER destroy his chances of winning?!
It won't be easy … but it will be funny!