Illustrations – Carol Rossetti
Every so often I stumble across a book I wish I'd had the opportunity to read when I was a kid. This is one of those books.
While acknowledging that all bodies are different (and this is okay!), the focus of this book is appreciating what your body can do rather than what it looks like. Examples include using your hands to create, your eyes to watch television or read and your nose to smell the sea or flowers.
Self care ideas for showing your body kindness are included and seeking help from others is normalised. What you can do for your body and what it does for you are addressed but you are also reminded that you are more than your body. You are kind, curious, passionate and so many other wonderful things.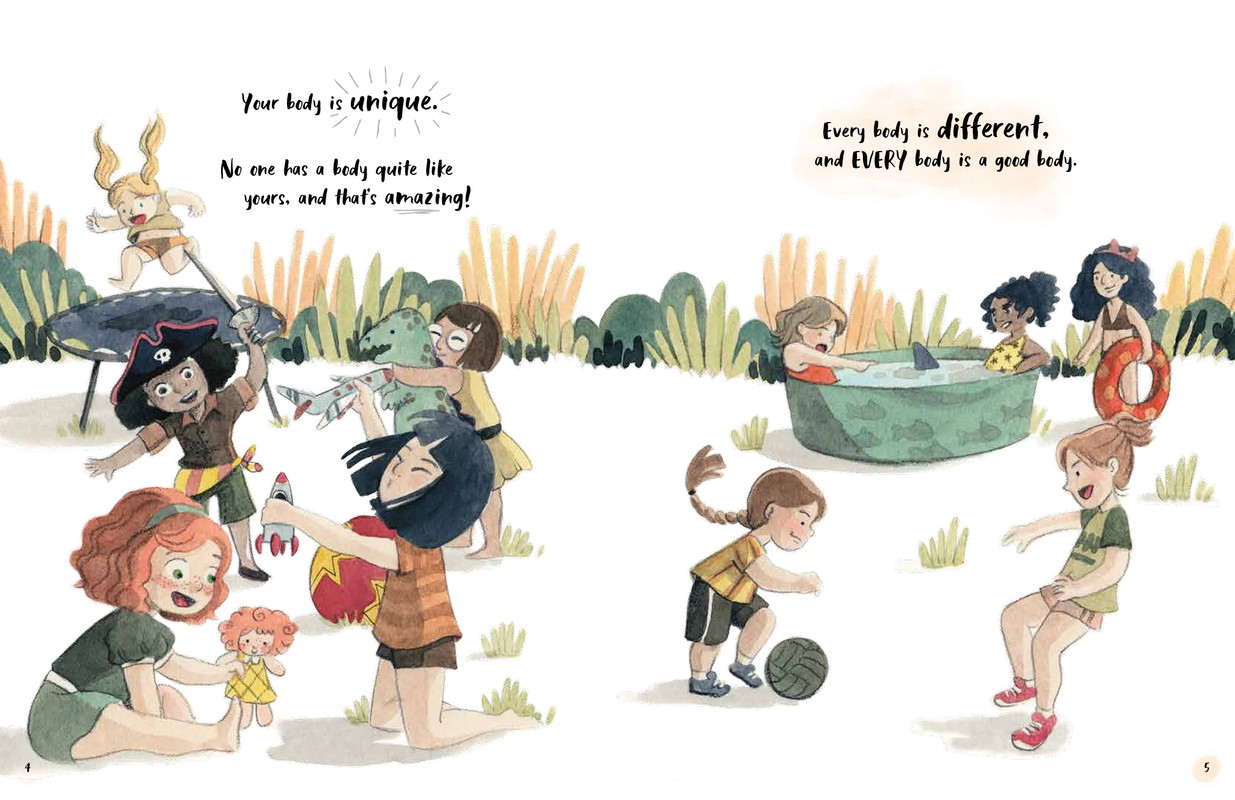 I absolutely adored the message of this book but it was Carol Rossetti's illustrations that sealed the deal for me. So many different bodies are represented. Bodies of various colours, shapes, sizes and abilities are included. There's even cellulite, body hair and stretch marks, and I love that!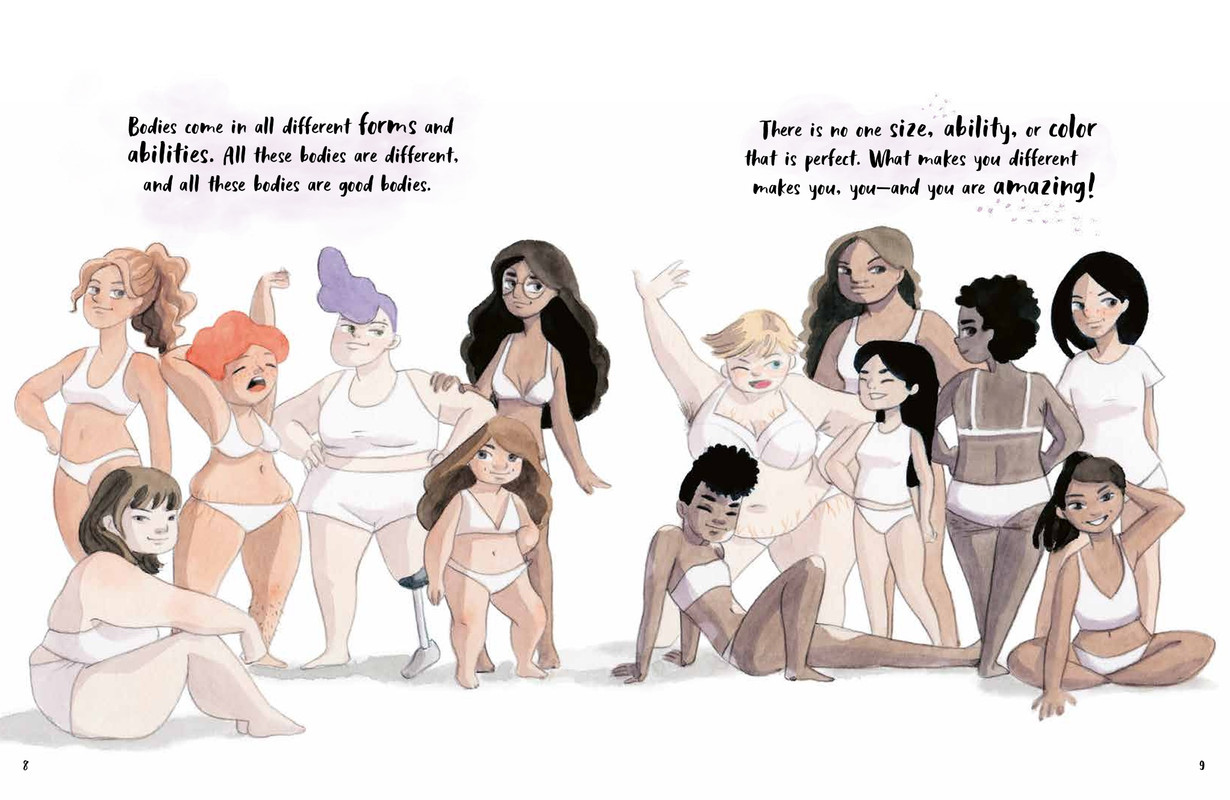 I've lost count how many times I've read this book so far. Although the target audience are children, adults who didn't receive this message as kids will also be able to use this book to challenge the stereotypes they've internalised about their own body.
Thank you so much to NetGalley and Frances Lincoln Children's Books, an imprint of Quarto Publishing Group, for the opportunity to read this book.
Once Upon a Blurb
What if every young girl loved her body? Love Your Body encourages you to admire and celebrate your body for all the amazing things it can do (like laugh, cry, hug, and feel) and to help you see that you are so much more than your body.
Bodies come in all different forms and abilities. All these bodies are different and all these bodies are good bodies. There is no size, ability, or colour that is perfect. What makes you different makes you, you – and you are amazing!
Love Your Body introduces the language of self-love and self-care to help build resilience, while representing and celebrating diverse bodies, encouraging you to appreciate your uniqueness. This book was written for every girl, regardless of how you view your body. All girls deserve to be equipped with the tools to navigate an image-obsessed world.
Featuring a special surprise poster on the jacket, this book will show you that freedom is loving your body with all its "imperfections" and being the perfectly imperfect you!