Illustrations – Isabelle Follath
Fern adores her Nanna, especially her smile, but Nanna doesn't smile much anymore.
"It's like the joy has gone out of her life."

"What's joy?" asked Fern.

"Joy is what makes your heart happy and your eyes twinkle."
Fern takes it upon herself to find some joy and borrow it for Nanna. All afternoon, Fern feels the "whooosh! of joy" but no matter how hard she tries, her catching bag remains empty.
Dejected, Fern returns to her Nanna and tells her about her mission and all of the joy she found.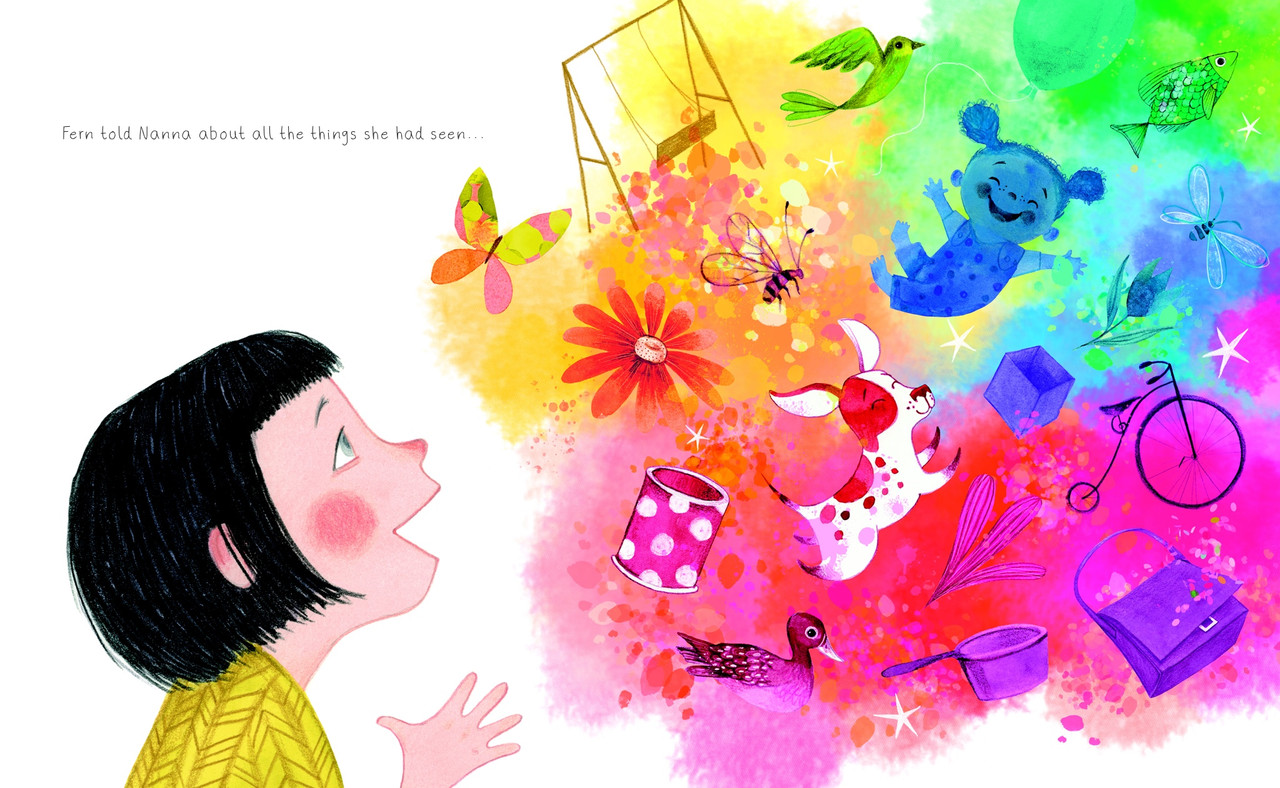 I really liked the relationship between Fern and her Nanna. I loved that Fern was so determined to find some joy for her Nanna but at the same time it saddened me that she was so aware of Nanna's depression and that she felt responsible for making her feel better.
Fern's ideas for trying to essentially bottle joy were adorable. I loved the solution: time and connection with a loved one.
Isabelle Follath's illustrations complemented the story. The characters are expressive and colour is used well to highlight different emotions. I particularly liked the colours and shapes used to depict joy when Fern is attempting to collect it.
Thank you so much to NetGalley and words & pictures, an imprint of Quarto Publishing Group – Frances Lincoln Children's Books, for the opportunity to read this picture book.
Once Upon a Blurb
Fern's Nanna has not been herself of late. And when Mum remarks that all the joy seems to have gone out of her life, Fern decides to fetch the joy back. With her catching-kit at the ready, she goes to the park and finds joy in all sorts of unusual places. Whooooshh! But Fern soon realises that joy doesn't fit in a bag, or a box or a tin! How will she manage to bring some back to Nanna?
Emotional, funny and uplifting, this beautiful picture book has a strong message about empathy and maintaining loving relationships with our grandparents. Guaranteed to bring a bit of joy into every reader's life, this story is a pure delight.