The Ploofers all PLOOF! Except for one, whose PLOOF! is a SHOOF! This Ploofer loves the thing that makes them different … until the rest of the Ploofers question it.
The other Ploofers all think the SHOOF! is weird. It's outside of their comfort zone because they haven't seen a SHOOF! before.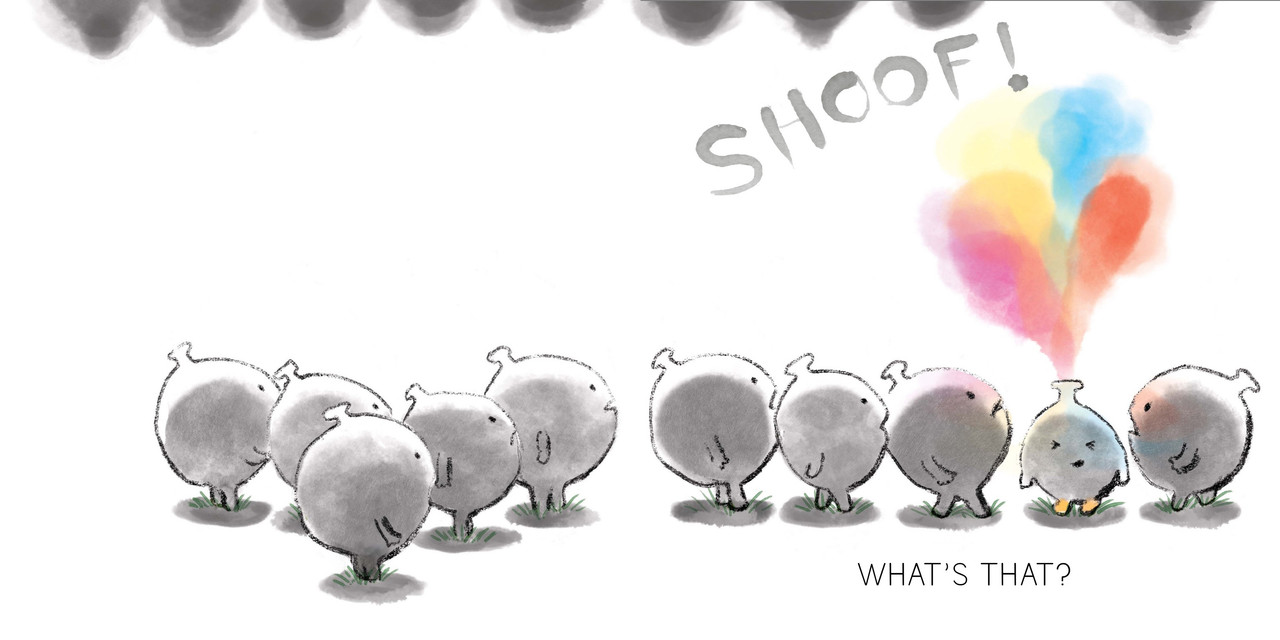 The judgement of the other Ploofers makes the SHOOF! Ploofer sad. They wonder why the other Ploofers aren't accepting of the thing that makes them different.
It isn't until Toasty recognises the beauty of this Ploofer's SHOOF! and encourages them to embrace their difference that the SHOOF! Ploofer regains their confidence.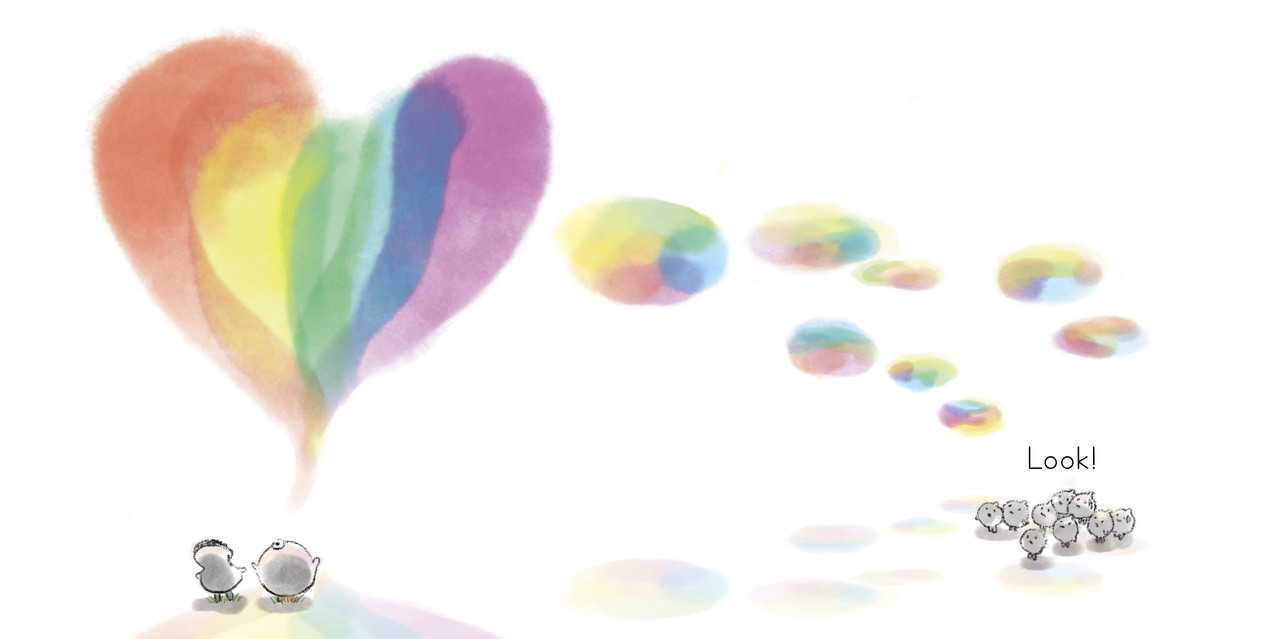 I loved the SHOOF! Ploofer and the message that it's okay to be different. It can be scary to have the courage to be yourself, especially when the way you express yourself is outside of the norm, but there will always be those like Toasty who will value you for who you are.
Although the other Ploofers originally shy away from what is new, eventually they realise that different doesn't automatically equal bad. By accepting the Ploofer who is different, the rest of the Ploofers learn acceptance and in doing so their own lives are brightened.
I naturally rebel against any system that asserts that because this is the way we've always done something, that's the only way it can be done. You shouldn't have to hide your unique gifts just because some other Ploofers are unwilling to think outside of the box. Meaningful change can come when we open ourselves up to possibilities we haven't considered before.
I'm all for anything that celebrates diversity. In this book, it's diversity of expression that's addressed but this can be applied to all forms of diversity.
Thank you so much to NetGalley and Happy Yak, an imprint of Quarto Publishing Group – Frances Lincoln Children's Books, for the opportunity to read this picture book.
Once Upon a Blurb
A light and fun story depicting the journey from ignorance to acceptance and celebration. A Little Bit Different by Clare Alexander is a beautiful story exploring acceptance and joy in being different. 
Meet the ploofers. The ploofers have been practicing something special which they all want to do at the exact same time – but wait! What's that? One of them does something different! When one little ploofer goes against the usual flow of things, the rest of them turn their backs on him. But all it takes is for one person to recognise the beauty in being different to spark a change in attitude of everyone.
With simple and striking illustrations, A Little bit Different is a joyful reading experience for both you and your child, with the opportunity to spark more meaningful discussions about people's differences and how we accept and value them.