The Ploofers are back and they've continued to add some colour to their lives thanks to the SHOOF! Ploofer from A Little Bit Different. Now the Ploofers are ready to try something new. But Little One is scared of attempting this new thing.
Luckily Toasty, my favourite carb cheerleader, is also back and ready to provide Little One with some much needed support. I absolutely love that Toasty acknowledges Little One's anxiety and reassures them that everyone gets scared.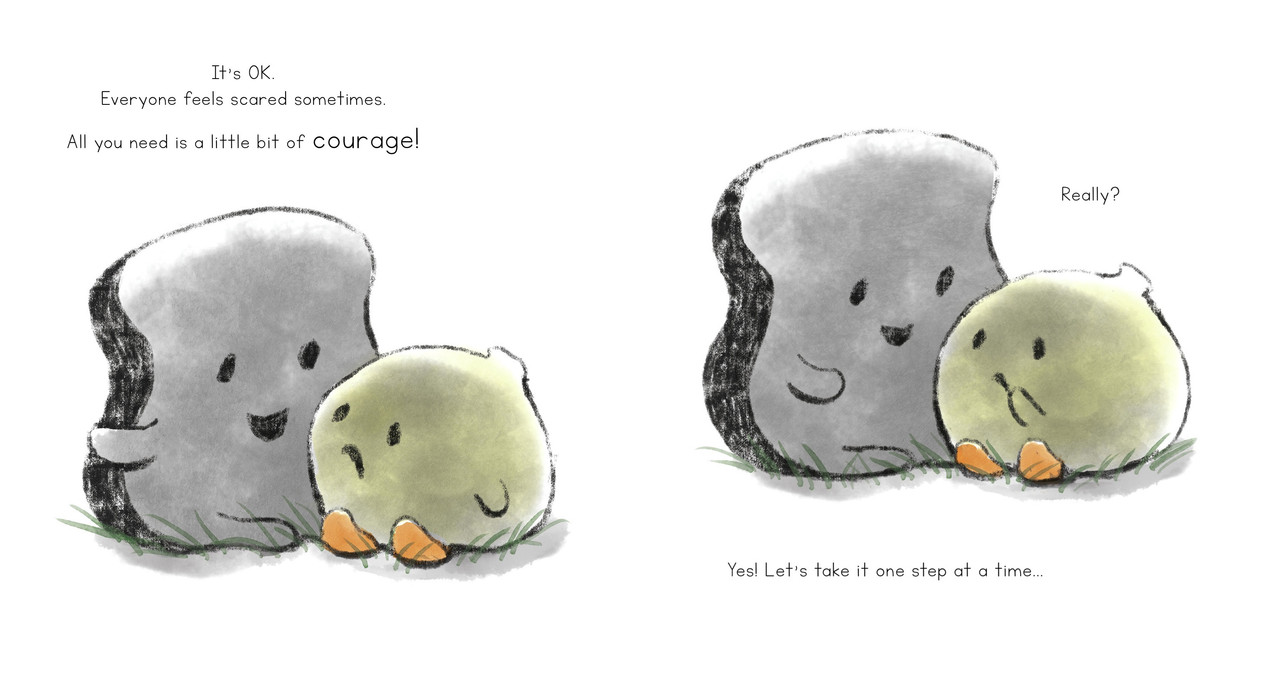 Little One isn't left to face their fear alone. Toasty remains by their side, supporting and encouraging them as they bravely attempt the thing they didn't think they could do.
Toasty reminded me that it's okay to accept help, that you don't have to face the scary things in life alone.
My favourite part of Little One's story is that he doesn't overcome his fear on his first attempt. It is through perseverance that Little One succeeds. His fear doesn't magically go away because he decides to try the scary thing; doing the thing even though you're scared is what being brave is all about.
I need more of Toasty and the Ploofers in my life!
Thank you so much to NetGalley and Happy Yak, and imprint of Quarto Publishing Group – Frances Lincoln Children's Books, for the opportunity to read this picture book.
Once Upon a Blurb
In this follow-up to the beloved picture book A Little Bit Different, the Ploofers are back for a heartwarming exploration of fear and finding courage.
The Ploofers have just learned a valuable lesson in celebrating differences and trying new things. They've been practicing something very special again and this time it requires extra teamwork… But Little One is too scared to go on this new adventure. Will some kind and encouraging words from Toasty help him find a little bit of courage?
With simple, striking illustrations and a cutaway cover design that adds tactile interest, A Little Bit of Courage picks up right where A Little Bit Different left off. With a subtle yet powerful message on overcoming anxiety and finding the courage to live life to its fullest, this book will resonate with children and adults alike.