When it fell from the sky, everyone approached it differently. Some tried to figure out where it came from. Others investigated, attempting to taste, roll or hatch it.
Everyone agreed it was the most amazing thing they had ever seen.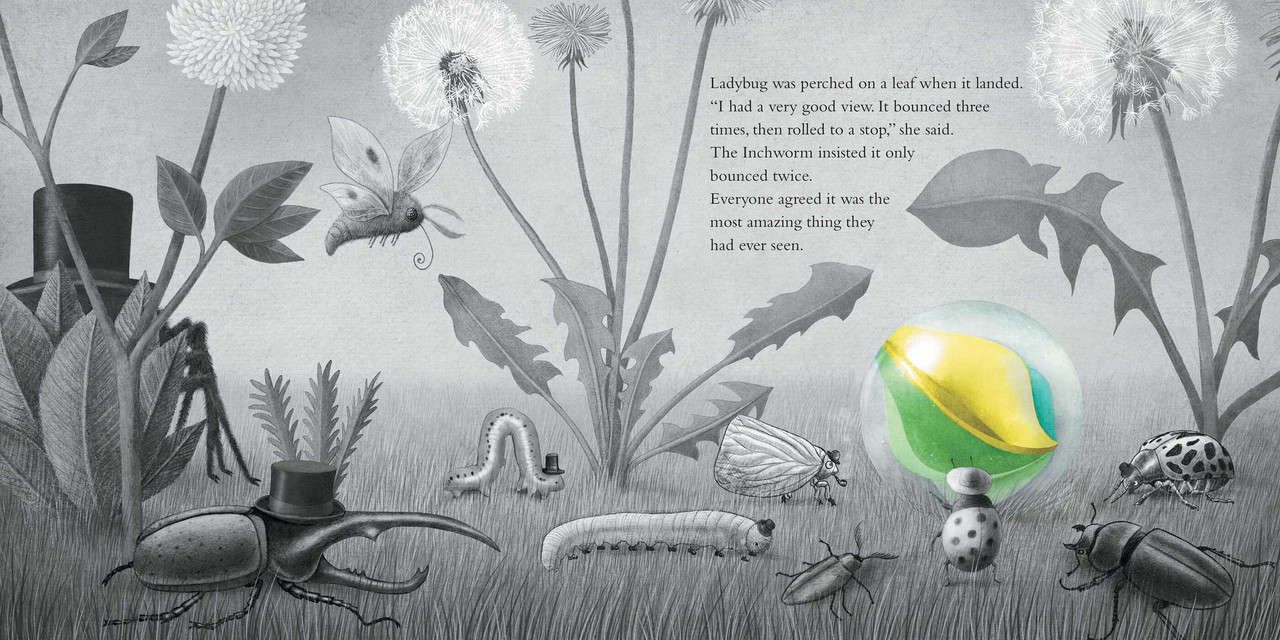 Spider decides to capitalise on the Wonder. That is, until things don't quite go to plan.
Spider, initially only focused on how he could personally benefit from the Wonder, eventually learns a valuable lesson about selfishness. Maybe Wonders are more wonderful if they're shared.
The illustrations in this picture book are absolutely gorgeous. The animals are so realistic that I almost expected them to crawl, hop and fly off the page. I was tempted to blow on the dandelions.
While the pictures are incredibly lifelike, that doesn't mean they're without whimsy. There's something so adorable and smile worthy about seeing critters you'd find in your garden casually wearing top hats and carrying briefcases.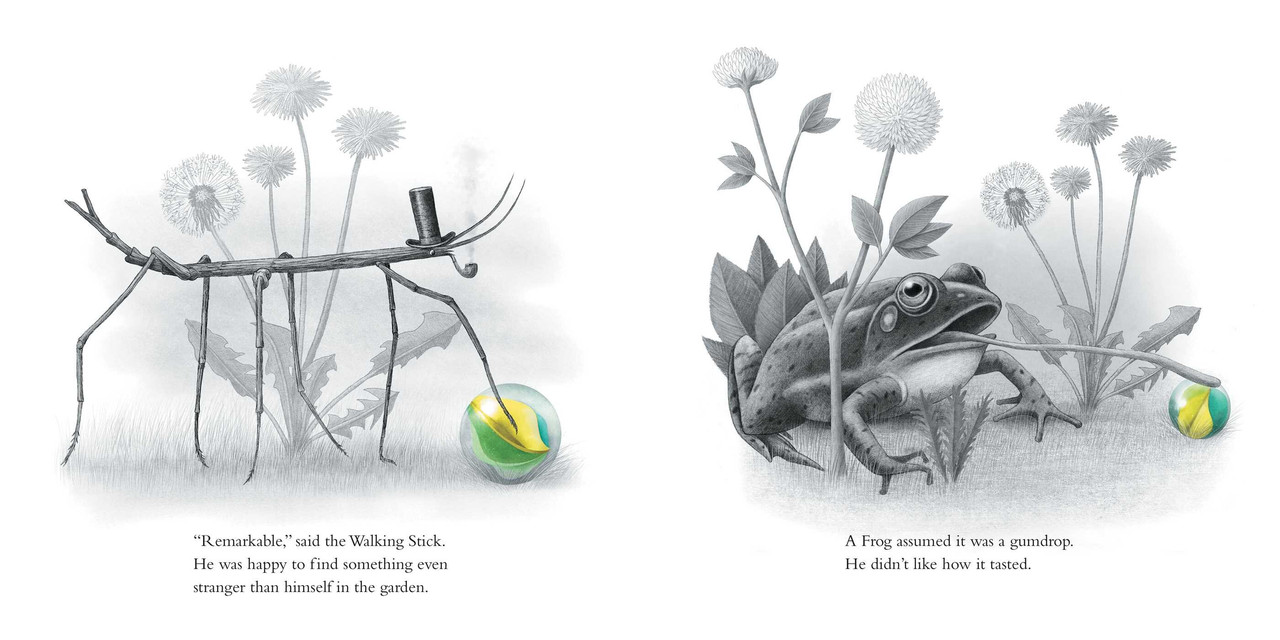 I probably wouldn't have appreciated this as much as a kid but adult me loved the minimal use of colour in the illustrations. Initially, the only splash of colour comes from the thing that fell from the sky. Gradually, more colour is introduced.
Beware the five-legged creature!
Thank you so much to Allen & Unwin for the opportunity to read this picture book.
Once Upon a Blurb
A picture book about community, art, the importance of giving back – and the wonder that fell from the sky.
It fell from the sky on a Thursday.
None of the insects know where it came from, or what it is. Some say it's an egg. Others, a gumdrop. But whatever it is, it fell near Spider's house, so he's convinced it belongs to him.
Spider builds a wondrous display so that insects from far and wide can come look at the marvel. Spider has their best interests at heart. So what if he has to charge a small fee? So what if the lines are long? So what if no one can even see the wonder anymore?
But what will Spider do after everyone stops showing up?