You know when you're so excited about a book that you accidentally preorder it twice? I did the advanced copy equivalent of that with this book; I requested ARC's from two publishers because I just knew I was going to love it. Then I got approvals from both publishers, so I got to enjoy both the electronic and physical copies of this book.
So, does that mean I loved it twice as much? You bet I did!
Frank the fox and Bert the bear are best friends who love playing hide-and-seek. Frank always finds Bert though because, well, Bert isn't the best at hiding.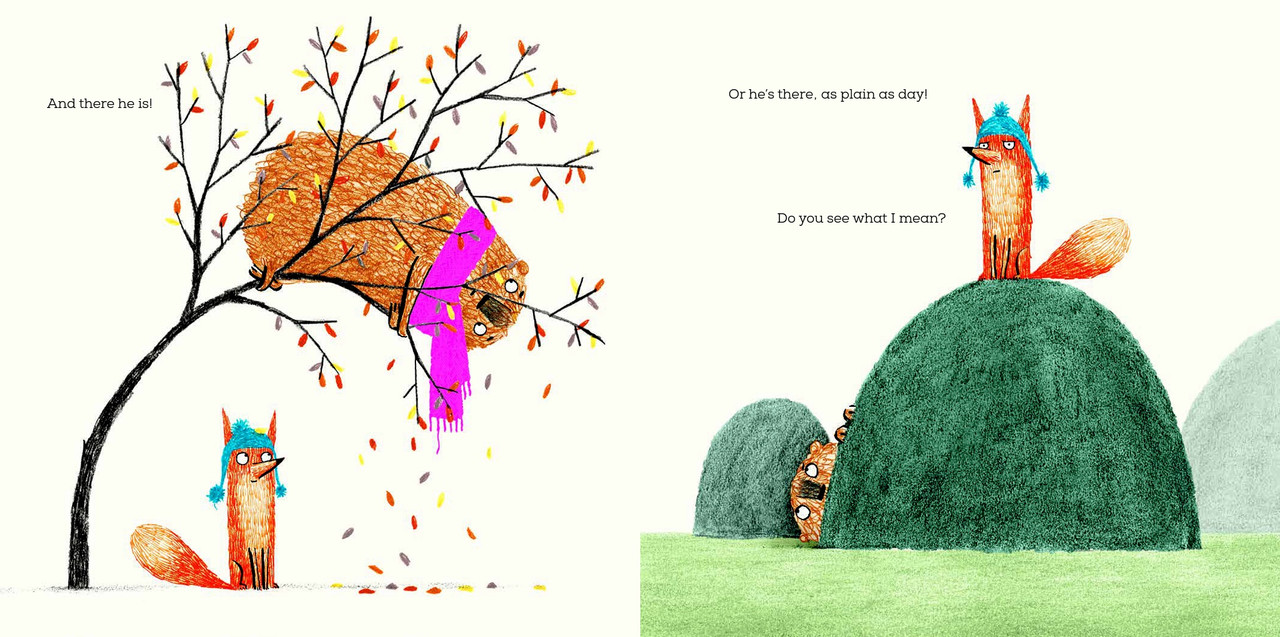 Bert's hiding skills reminded me of those of another bear, Fergus from Mike Boldt's Find Fergus.
Frank loves to win but he also loves his best friend. Frank's competitive nature goes up against his desire to make his friend happy in the most adorable way.
Bert, to his credit, isn't quite as oblivious as he first appears. The way the story resolves gave me the biggest smile (and there were many) of the book.
The illustrations are so much fun. My eyes were continually drawn to Bert's hot pink scarf, an important part of the story that really pops in the physical copy of the book. Both animals are quite expressive, adding to the humour.
Bonus points for the accidental learning. One of the games of hide-and-seek requires readers to count to one hundred. I'd definitely be encouraging kids I was reading with to count along with me.
This story seems so simple at first but there's such a great message about the value of friendship.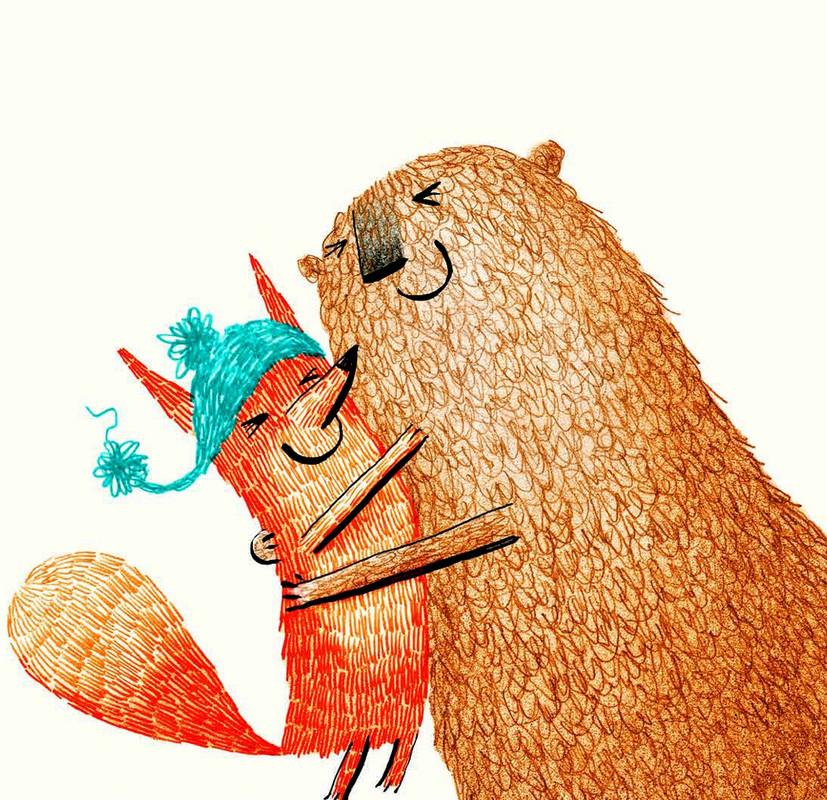 I can't get enough of this book! I really hope Frank and Bert secure starring roles in future books.
If you finish this book and you're looking for another picture book that weighs the value of friendship against winning, I'd recommend Katy Hudson's The Golden Acorn.
Thank you so much to Allen & Unwin and Nosy Crow for the opportunity to fall in love with this picture book.
Once Upon a Blurb
A hilarious new picture book from author of The Suitcase, Chris Naylor-Ballesteros – with neon ink throughout!
Frank and Bert are the best of friends and they LOVE to play hide and seek. But Bert the bear isn't quite as good at hiding as he thinks he is … and Frank ALWAYS wins! Every. Single. Time. But when it's Bert's turn to hide, and Frank has to decide between winning again OR making his friend happy, Frank learns that friendship is always the true winner.
This interactive and entertaining story about friendship is guaranteed to get children giggling!