Fergus the brown bear is learning how to hide, only he's not very good at it. Yet.
When we first meet Fergus, his attempts at hiding are pretty much equivalent to a child putting their hands over their eyes and assuming that means you can't see them anymore. Or hiding behind the curtains but forgetting that their feet are still visible. Actually, maybe Fergus hasn't quite reached that level yet.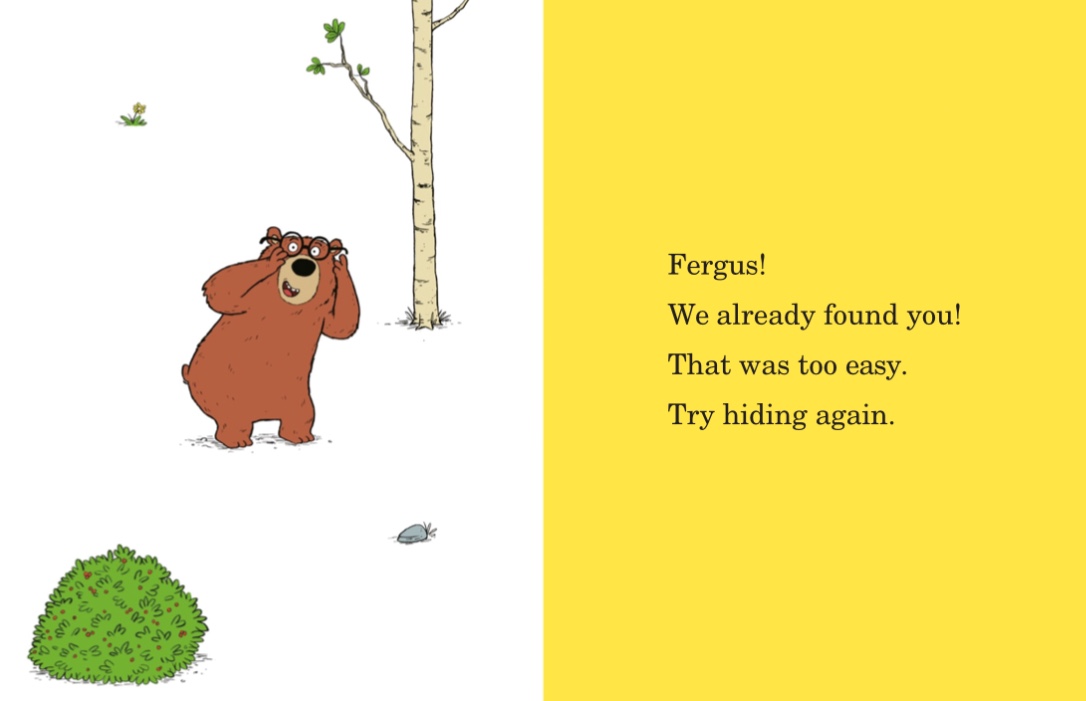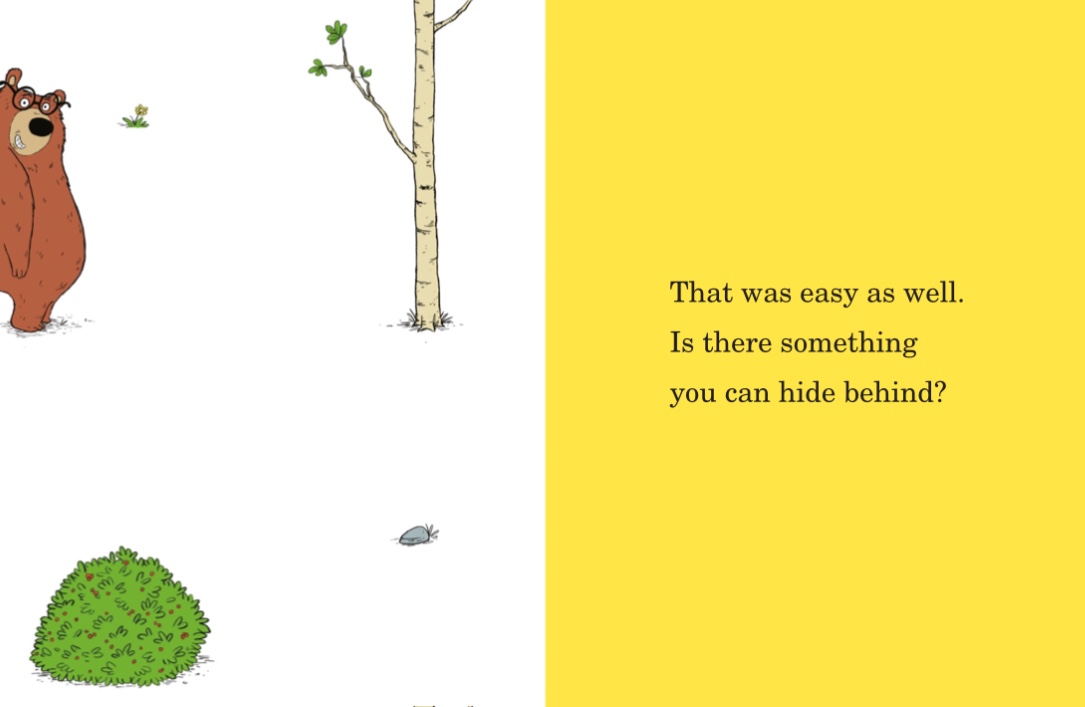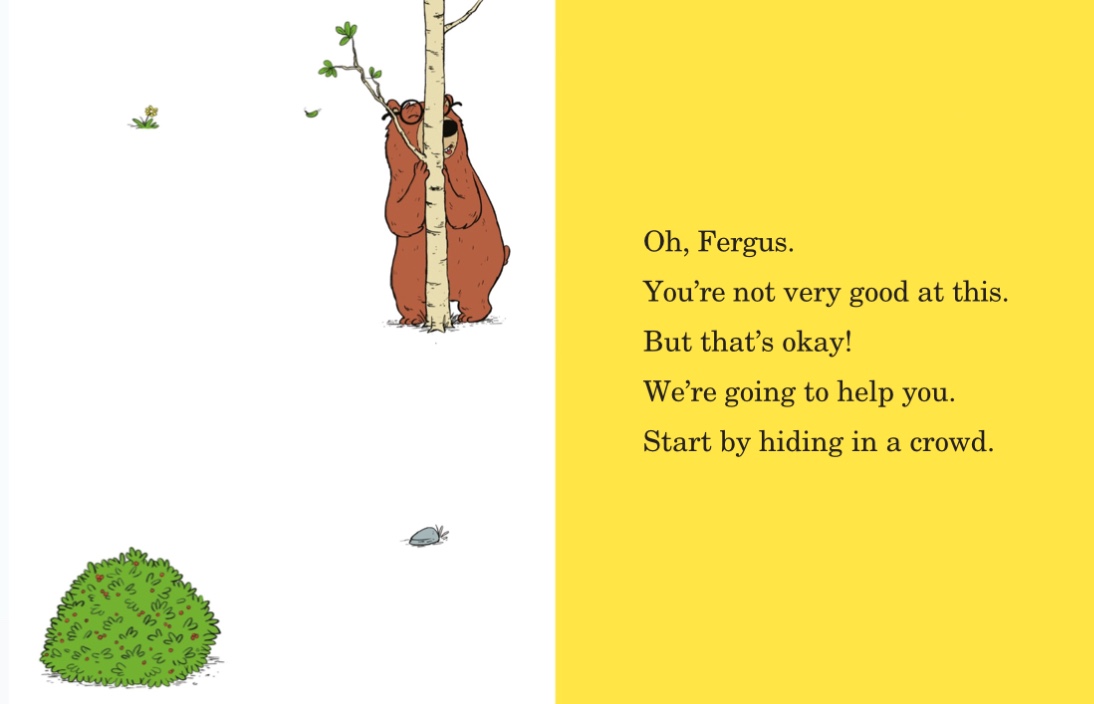 You've got to give him credit though. Fergus listens to instructions and applies what he's learned to his next attempt. With perseverance, he gradually gets better at hiding until he finally masters it.
This book would not be nearly as entertaining if the animals weren't so expressive. Fergus is absolutely adorable but you'll also meet a duck and a fox, and a whole bunch of rabbits, squirrels, elephants, moose and bears (of course).
My favourite finds included a polar bear who's just heard a joke, a bear hug and "an elephant with a squirrel problem".
After you finish reading you can go back to the fold-out pages to search for the things (other than Fergus) that there are to find.
Once Upon a Blurb
The hilarious mind behind I Don't Want to Be a Frog and Bad Dog brings picture book fans the super-funny, interactive story of Fergus the bear, who loves to play hide-and-seek with the reader … but can't really seem to get the hang of it. 
Children will giggle from start to finish as they follow huge, loveable Fergus and see all the silly ways in which he is TERRIBLE at playing hide-and-seek such as hiding behind a VERY tiny tree ("Found you, Fergus! That was too easy!") or hiding in a giant crowd of bunnies and squirrels ("Try bears, Fergus. Bears!"). 
But wait the game isn't over yet! The last two pages fold out into a giant panoramic look-and-find scene, where Fergus is well and truly hidden, and young readers can have fun looking for him and lots of other silly details in the the crowd.