After having a best friend who's a unicorn for quite a while now, Phoebe discovers that unicorns have become popular and she's not sure whether she's okay with that or not. I, too, was into unicorns before they were cool so I understand where Phoebe is coming from.
Marigold employs her skills as a tooth fairy negotiator. Like all parents do, whether they want to admit it or not, Phoebe's dad attempts to customise her. Phoebe and Marigold enjoy a day out at the water park.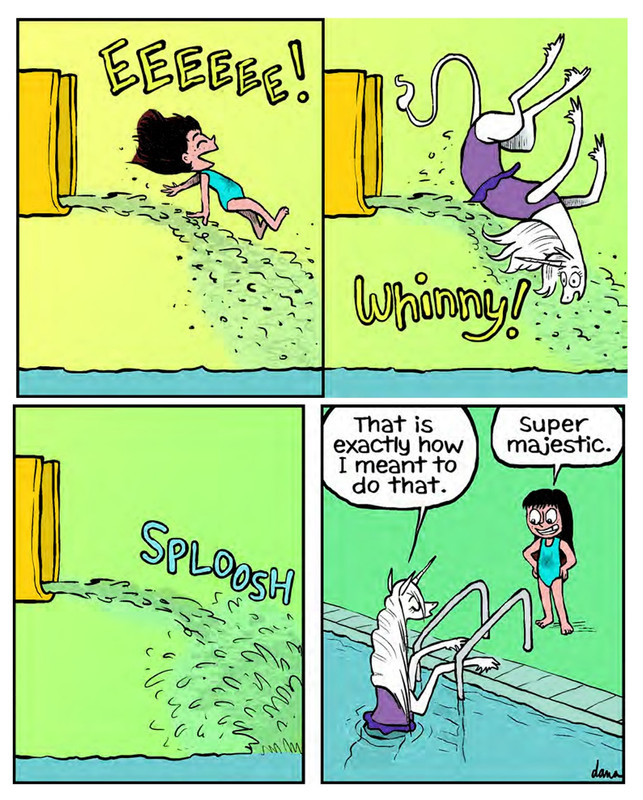 Dakota receives a Blarty Award but she's not entirely sure what the award is for since she doesn't speak goblin. Marigold proves she has great taste in movies.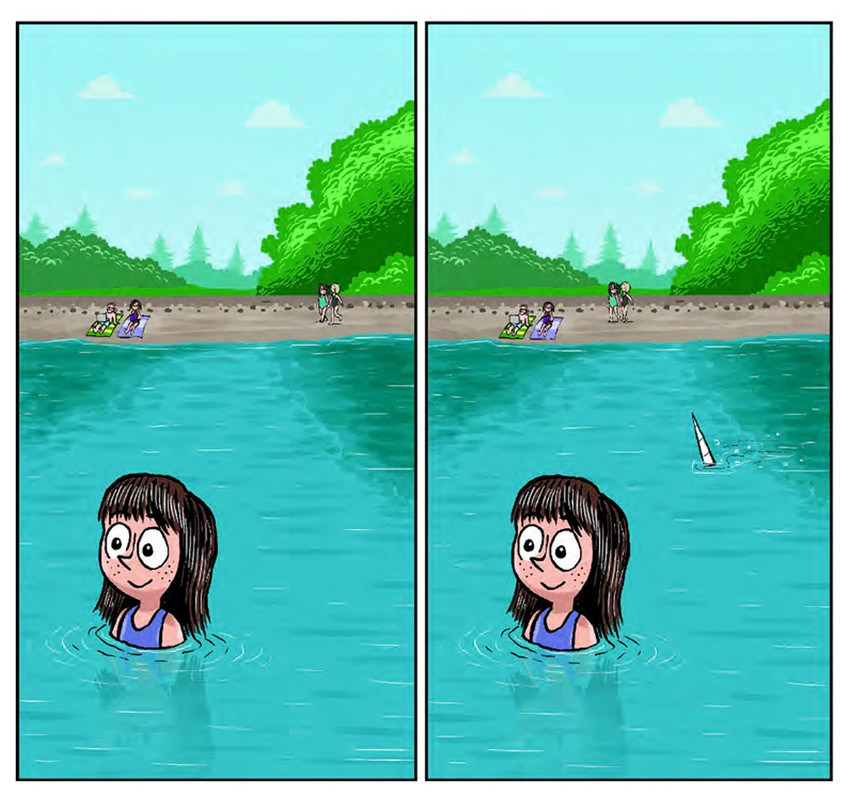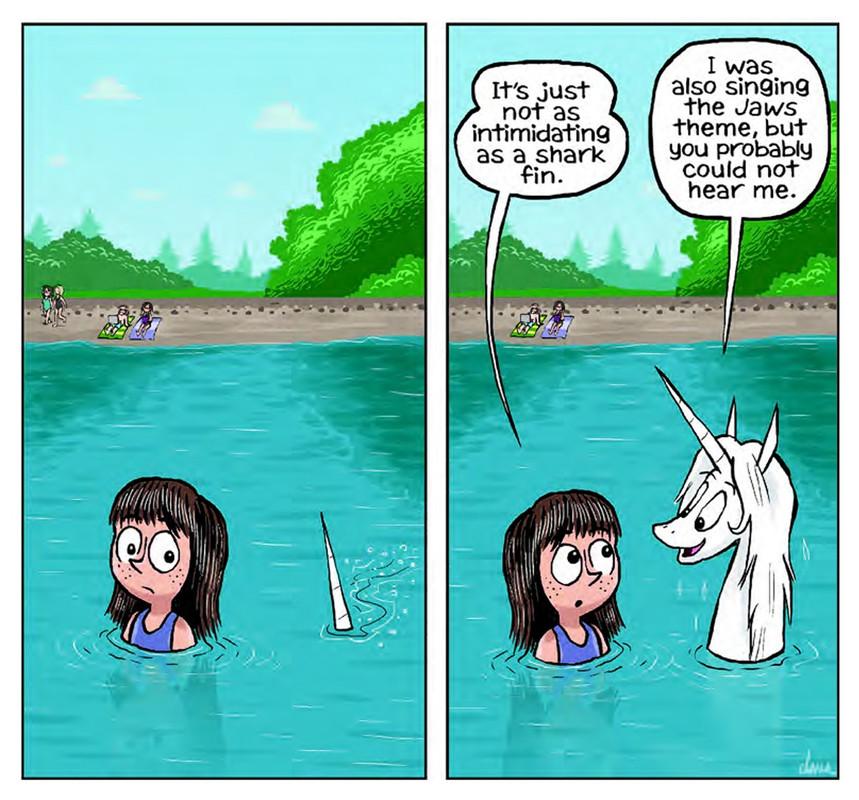 Dakota and Phoebe settle on being kind of friends. Phoebe makes her own Halloween costume without any magical unicorn assistance.
And my personal favourite, Claustrophoebea and Pointyhead make another long overdue appearance.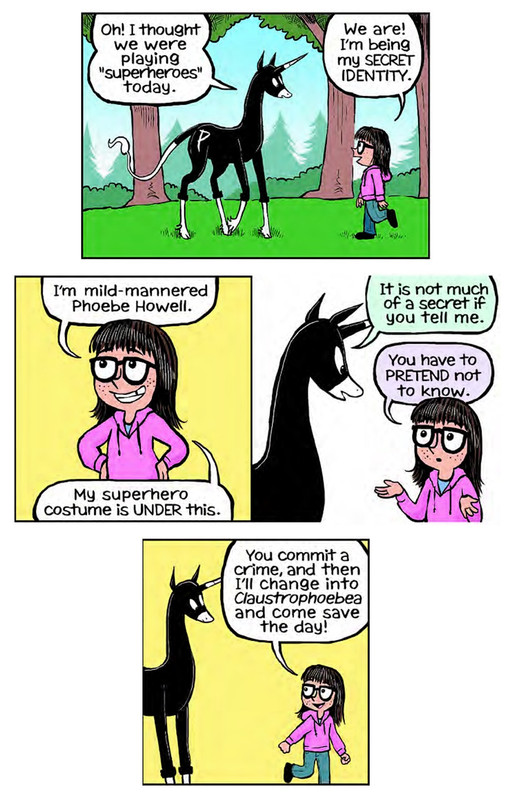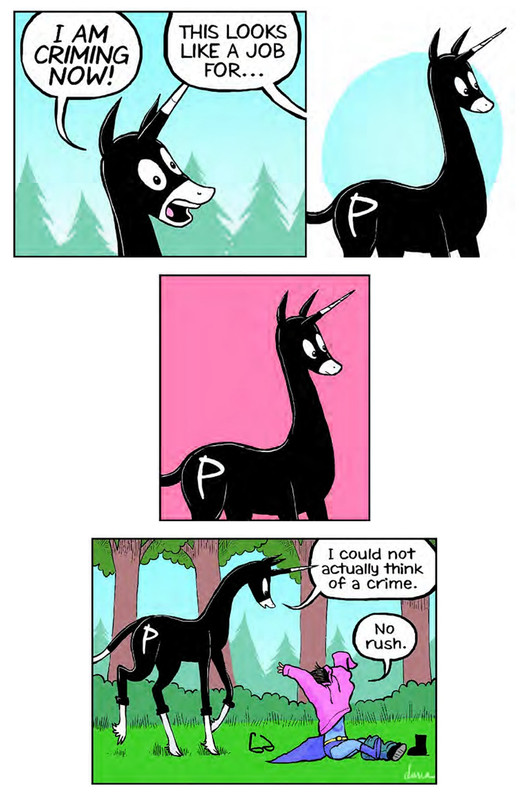 I can't believe I still love this series so much! This is the thirteenth time I've been allowed to see what lies beneath the Shield of Boringness and I'd hang out with Marigold and her human, Phoebe, again tomorrow if Marigold was inclined to magic up the fourteenth graphic novel by then.
There's a great blend of comics that explore things we already know in a new way, like Marigold's obsession with her reflection, and entirely new, very important unicorn related information.
Unicorn sneers will make 62% of your freckles fall off.
We also discover what's to blame for us not being able to get negative comments out of our heads. It was peanut butter all along. Who would have suspected something that's seemingly innocuous was capable of something so dastardly?!
Thank you so much to NetGalley and Andrews McMeel Publishing for the opportunity to fall in love with this graphic novel early.
Once Upon a Blurb
When your best friend is a unicorn, every day is a stroll down the red carpet. Phoebe Howell's unicorn BFF, Marigold Heavenly Nostrils, is happy to provide the celebrity treatment – teaching Phoebe fancy new spells, giving her a ride to school so she doesn't have to ride the bus, and even negotiating with the tooth fairy on her behalf.
But when Phoebe starts noticing that unicorns have become a trendy fashion statement, she doesn't feel quite so unique. Fortunately, she's distracted by adventures including a visit to the unicorn community and a trip to the woods to see her friend Dakota receive an unusual honour at the goblin award ceremony. Unicorn Famous is filled with amusing examples of the extraordinary lengths friends will go to make each other feel special.