It's no secret how much I love books that tell me a whole bunch of fun facts about animals. My favourite facts in this book are:
Leeches have 32 brains.
Elephant shrews "are typically 15cm long, but can jump almost a metre in the air".
An axolotl can regenerate its body parts when it's injured.
I'm not sure how well this book will work with its target audience (one website says 4+, others say 5 to 8 years). I didn't find the humour funny, although kids may. I think some references will go straight over the heads of many kids. Have kids that age even heard of The Beatles?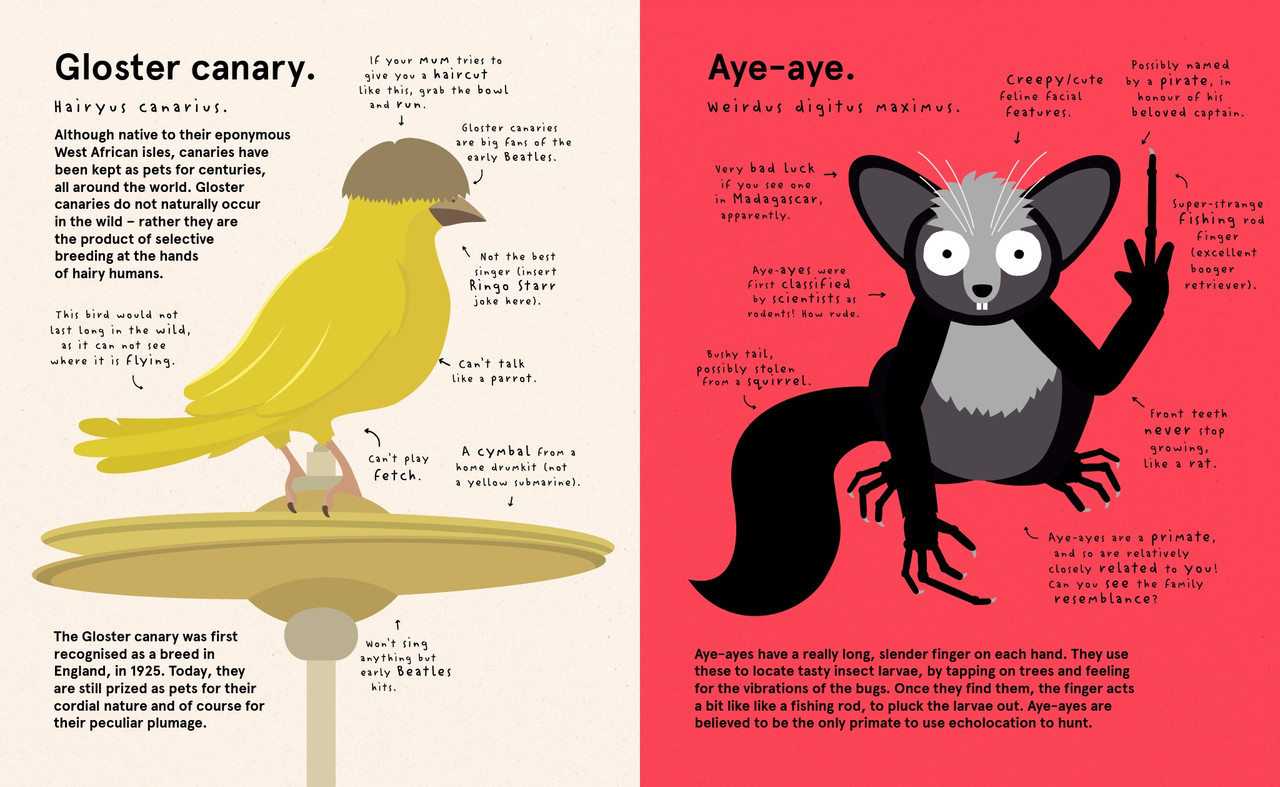 Terms that adults would understand could confuse younger readers, especially without a glossary to refer to. A quokka is said to be a "pseudo-roo". About the myotonic goat: "Somebody should teach them about the fight or flight response." Do you want to explain to your 5 year old what it means for a stick insect to be "amorous"?
The illustrations are colourful and the animals are cute. I particularly liked the platypus and sloth.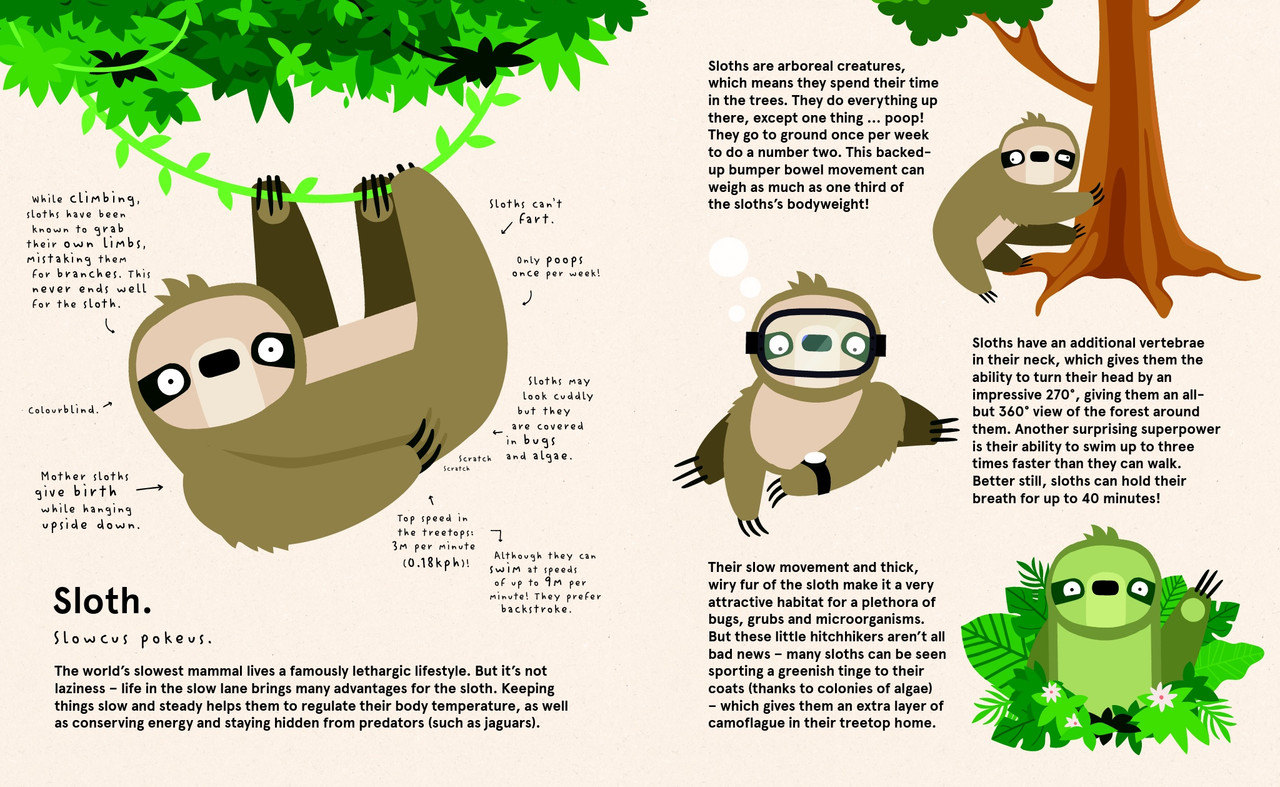 Thank you so much to NetGalley and Happy Yak, and imprint of Quarto Publishing Group – Frances Lincoln Children's Books, for the opportunity to read this book.
Once Upon a Blurb
The World's Most Pointless Animals is a witty, quirky, colourfully-illustrated book featuring fascinating facts about some very silly animals … who we find are perhaps not so pointless after all.
From familiar animals like giraffes (who don't have any vocal cords) through to those that surely should not even exist, such as the pink fairy armadillo (absurdly huge front claws, super tough protective shell in baby pink, particularly susceptible to stress), our planet is full of some pretty weird and wonderful animals. For example:

Koalas spend up to 18 hours a day asleep!
Pandas are born bright pink, deaf, and blind.
Dumbo octopuses flap their big fin-like ears to move around.
A Narwhal's tusk grows through its upper lip – ouch!
With hilarious text throughout and bright, contemporary illustrations, this guide to absurdly awesome animals contains funny labelled diagrams and some excellent made-up Latin names (N.B. The jellyfish's scientific name is not actually wibblious wobblious ouchii).
Carrying an important message of celebrating diversity and differences, The World's Most Pointless Animals inspires a drive to conserve our amazing planet and the creatures we're lucky enough to share it with.