"Can [a woman] not even think her own thoughts, and speak her own words, unless her thoughts and expressions harmonize with those of her husband?"
Taking inspiration from the #MeToo movement, Kate Moore delved into the history of women who, more often than not, have been labelled 'crazy' and silenced for speaking the truth. Kate wondered if there was a woman whose perseverance, despite everything that was done to discredit her, prevailed.
She found Elizabeth Packard who, in 1860, was taken against her will to Jacksonville Insane Asylum, two hundred miles from her home, because of her "excessive application of body & mind." The person who was responsible for this injustice was her husband of 21 years and the father of her six children.
The evidence of her so called insanity?
"I, though a woman, have just as good a right to my opinion, as my husband has to his."
Elizabeth, after being a dutiful wife, mother and homemaker for almost all of her adult life, heard about the women's rights movement and gave herself permission to think for herself. She also disagreed with her preacher husband about matters of religion and, with her great intellect and her persuasive arguments, he was afraid of the consequences of her speaking her mind.
This was a time when most states "had no limits on relatives' "right of disposal" to commit their loved ones", where an insanity trial had to take place before you were admitted to a state hospital (but not if you were a married woman) and where "married women had no legal identities of their own."
The thought of me living in 1860 terrifies me. I'm certain I too would have been institutionalised and I don't know I would have been able to sustain the fortitude that Elizabeth displayed. Don't think that you wouldn't have also been at risk of such a fate, as
one common cause of committal to an asylum in Elizabeth's time was "novel reading."
In the asylum, Elizabeth met other patients, including other sane women who had been trapped there for years, similarly pathologised for their personality. The asylum served as a "storage unit for unsatisfactory wives". She also witnessed patients being abused by the staff.
Elizabeth was determined to prove that she was sane and secure her release from the asylum. She also wanted to enact change that would see her new friends also released and to protect the mentally ill from abuse. But what Elizabeth wanted more than anything was to be able to parent her children again.
This is a thoroughly researched and well written account of the life of a woman I'm sad to say I had never heard of before but will certainly not forget.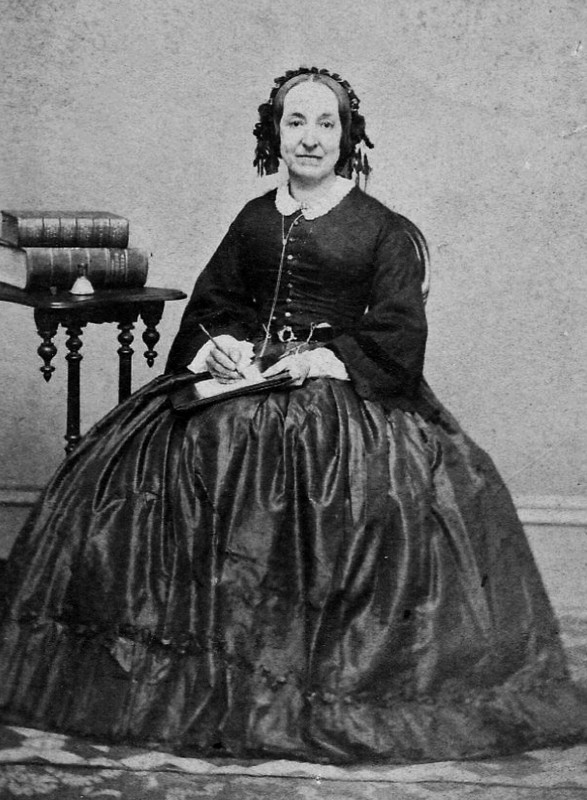 So in the end, this is a book about power. Who wields it. Who owns it. And the methods they use.

And above all, it's about fighting back.
Content warnings include derogatory terms used to describe mental illness and mention of death by suicide, domestic violence, eating disorders, medical abuse, mental illness, racism, slavery, suicidal ideation and suicide attempt .
Thank you so much to NetGalley and Sourcebooks for the opportunity to read this book.
Once Upon a Blurb
From the New York Times, USA Today, and Wall Street Journal bestselling author of The Radium Girls comes another dark and dramatic but ultimately uplifting tale of a forgotten woman whose inspirational journey sparked lasting change for women's rights and exposed injustices that still resonate today.
1860: As the clash between the states rolls slowly to a boil, Elizabeth Packard, housewife and mother of six, is facing her own battle. The enemy sits across the table and sleeps in the next room. Her husband of twenty-one years is plotting against her because he feels increasingly threatened – by Elizabeth's intellect, independence, and unwillingness to stifle her own thoughts. So Theophilus makes a plan to put his wife back in her place. One summer morning, he has her committed to an insane asylum.
The horrific conditions inside the Illinois State Hospital in Jacksonville, Illinois, are overseen by Dr. Andrew McFarland, a man who will prove to be even more dangerous to Elizabeth than her traitorous husband. But most disturbing is that Elizabeth is not the only sane woman confined to the institution. There are many rational women on her ward who tell the same story: they've been committed not because they need medical treatment, but to keep them in line – conveniently labeled "crazy" so their voices are ignored.
No one is willing to fight for their freedom and, disenfranchised both by gender and the stigma of their supposed madness, they cannot possibly fight for themselves. But Elizabeth is about to discover that the merit of losing everything is that you then have nothing to lose…