Simon's anger is big and it's only getting bigger. Beasts begin to appear whenever Simon is angry and they chase everyone away. For a while Simon enjoys feeling like his anger is powerful but eventually, when his anger comes without a specific reason, he notices how lonely he is.
No one wants to be around him anymore but he doesn't know how to get rid of his anger. Finally Simon learns to take responsibility for his feelings and to manage them in a calmer way.
I really liked the illustrations, which clearly showed Simon's anger.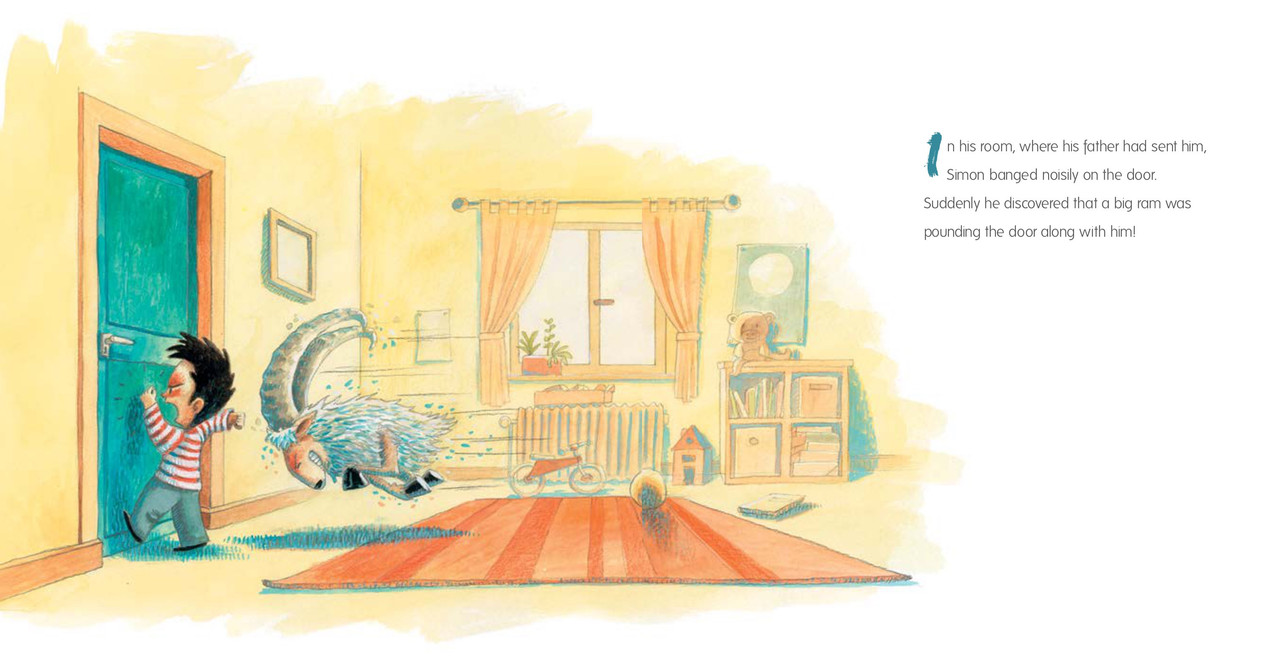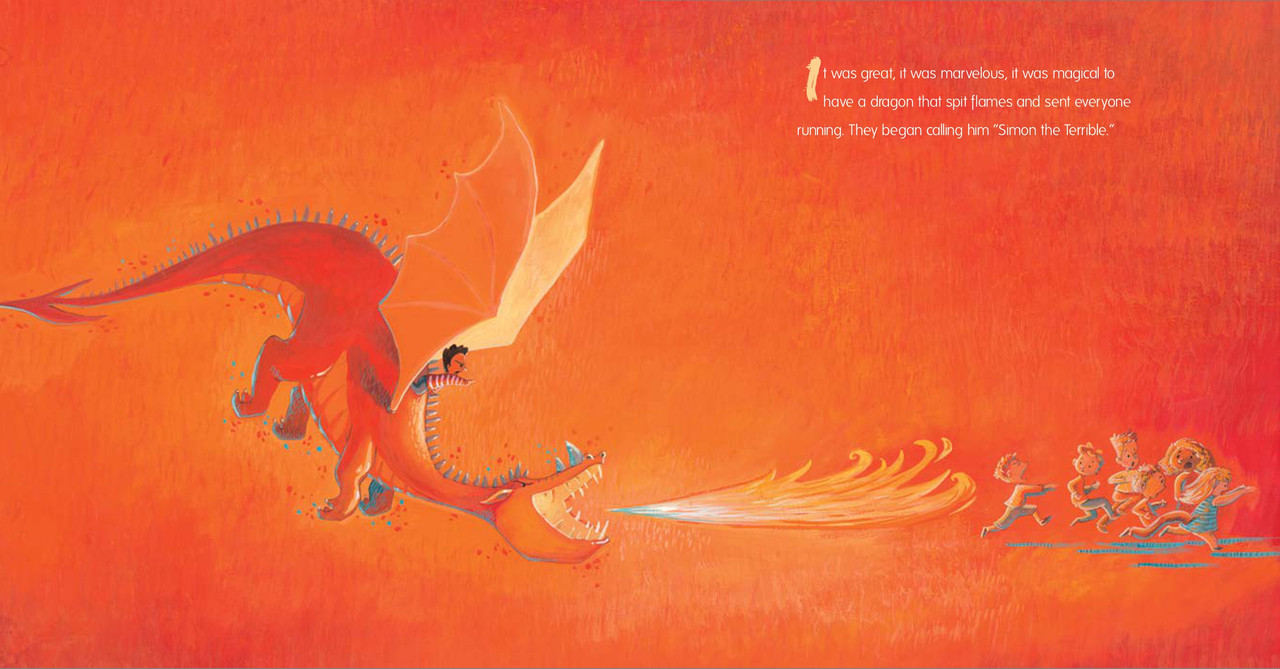 While plenty of time was spent watching Simon's anger getting more and more out of control, there wasn't much page time dedicated to explaining how he could learn to manage it.
I would have liked to have seen more of a learning curve for Simon once he recognised that anger was a problem for him. Although it made for a neat ending, it wasn't overly realistic that the first time Simon tried mindfulness his anger simply floated away.
There are resources at the end of the book for parents and caregivers, explaining how to talk to children about their anger and ways they can manage it.
Thank you so much to NetGalley and Flyaway Books for the opportunity to read this book.
Once Upon a Blurb
When Simon gets mad, he gets REALLY mad. So mad that big, bad, angry beasts appear. At first Simon loves having the beasts around to help scare off anyone who upsets him, but over time he realises that no one wants to be around him or the beasts. This makes Simon sad, so he decides to try to still his mind and practice being calm. And the beasts disappear!
Featuring colourful and expressive illustrations, this insightful book helps children ages 4 to 8 learn how to handle their anger. A guide for parents and teachers in the back of the book features strategies for talking to children about their emotions along with various exercises they can use to cope with anger.