Illustrations – Greg Abbott
Superhero is trying to save this book from their nemesis, The Scribbler, who is "scribbling all over your book with her crayons!"
But Superhero can't do it alone.
Readers can help Superhero by completing various activities, including tapping and lifting the book.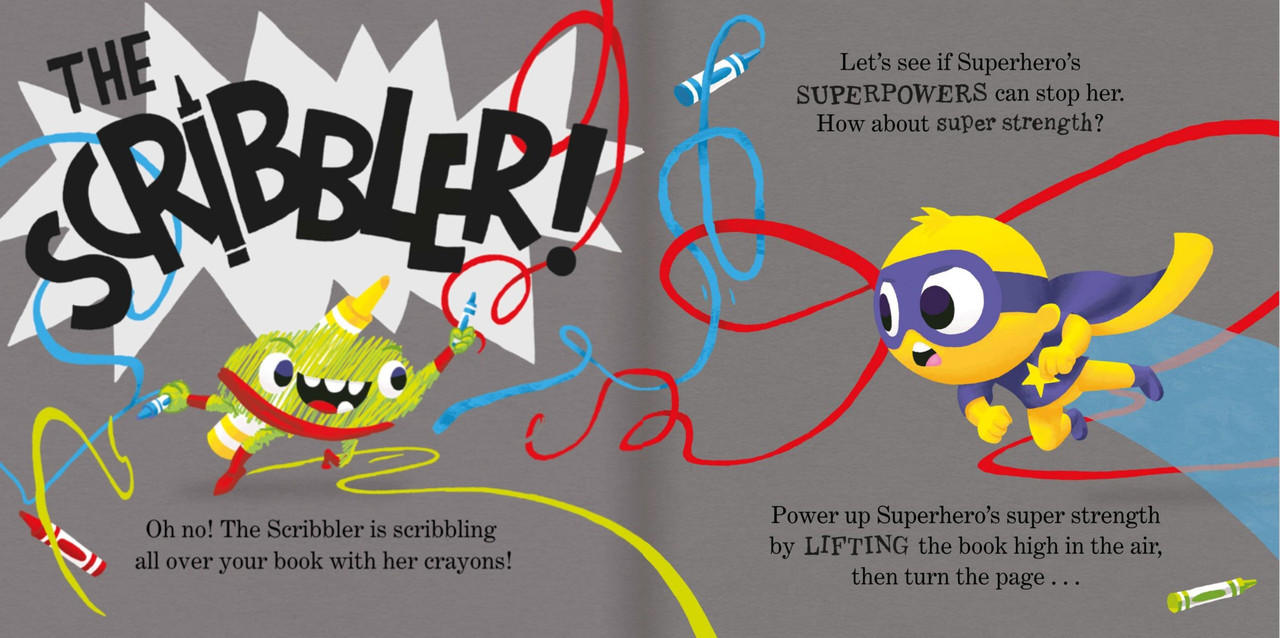 Fans of this series will find some familiar faces along the way, all of whom need help from the reader. Kids will love the interaction and parents will love the message, because the strongest superpower isn't strength or speed; it's something we can all do.
I love Greg Abbott's illustrations. They're colourful, the expressions are easy to read and there's something so cute about a superhero sticking out their tongue to help them concentrate.
Once Upon a Blurb
Whoosh! A superhero has landed in your book! A new interactive adventure from the team that brought you There's a Monster in Your Book and its companions.
Use the power of your imagination to unlock Superhero's superpowers. But you'd better act fast before The Scribbler ruins your book completely! Readers will enjoy interactively tapping, stretching, and whizzing this book around as they help Superhero defeat the villain and save the day! As he did in all of the companion books, Tom Fletcher invites interactive fun while delivering a satisfying twist that celebrates the power of kindness and the true meaning of being a hero and a friend.