Roald Dahl was my favourite author when I was a kid. I've read four of his books so many times over the years I've lost count: Charlie and the Chocolate Factory, Matilda, The BFG and The Witches. I could also pretty much ruin each of the movies (the originals, if they've been remade) for you by telling you every line before they happen.
I loved searching for witches when I was a kid. Sure, I knew that this story was fiction but it was fun to play 'what if' and check to see if women walking past me were wearing gloves or scratching their head, or if their teeth had a slight bluish tinge.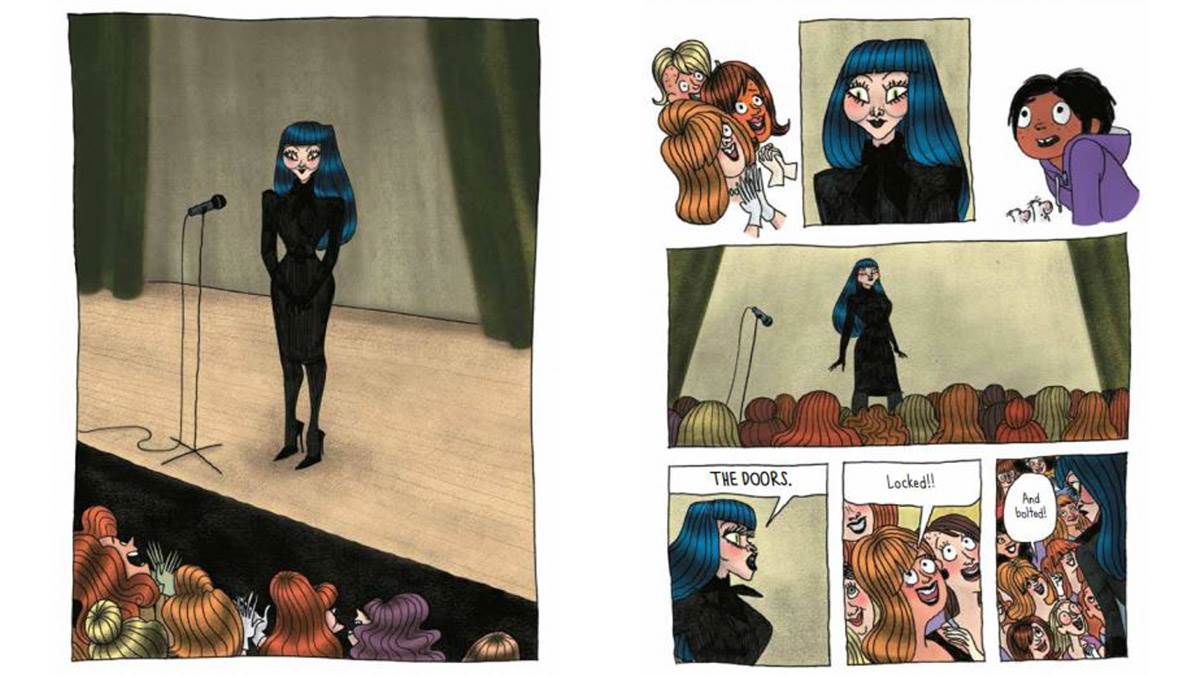 Although I was really interested in reading this graphic novel adaptation, I was nervous about it too. I'm a bit of a purist where childhood favourites are concerned; while I'm mostly okay with minor changes, I don't want you to mess with my cherished childhood memories.
I'm happy to report that the story I know and love remains intact here. Sure, there are some changes but none that make me want to point at a specific page number in the original book and demand that it be changed back because it ruined the story.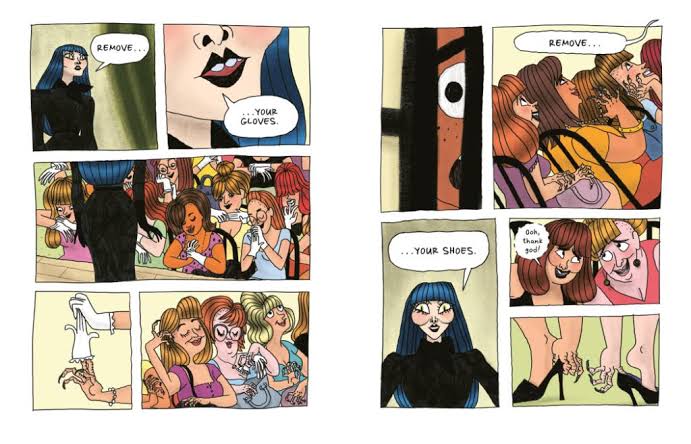 I'm sure I've missed some because it's been a few years since I last read The Witches but the changes I noticed straight away were:
The story takes place in England, not Norway
Grandmamma and her grandson aren't white (loving this!)
Bruno Jenkins is a girl, whose name I still don't know. Her surname is Jenkins and she has much better lines than Bruno did
The Grand High Witch now says "remove" rather than "rrree-moof" and "wigs" instead of "vigs"
Formula 86 is hidden in a different location in the Grand High Witch's room
There's gambling at the hotel (whose name has changed) and mention of yoga and organic food
Grandmamma's conversation with the Jenkins' has a different outcome and happens at a different time in the story
Grandmamma ends up going into the kitchen to find her grandson rather than him meeting her back in the dining room
The Jenkins family now stays in touch with Grandmamma and her grandson.
There were only a couple of things from the novel that I missed in the graphic novel. While the story of the girl in the painting is explained well in the graphic novel, the other early witch stories are only mentioned briefly. Also missing was Grandmamma telling her grandson how many beats per minute a mouse's heart beats (500!). Neither impacts the story at all. They were simply a couple of my favourite bits as a kid.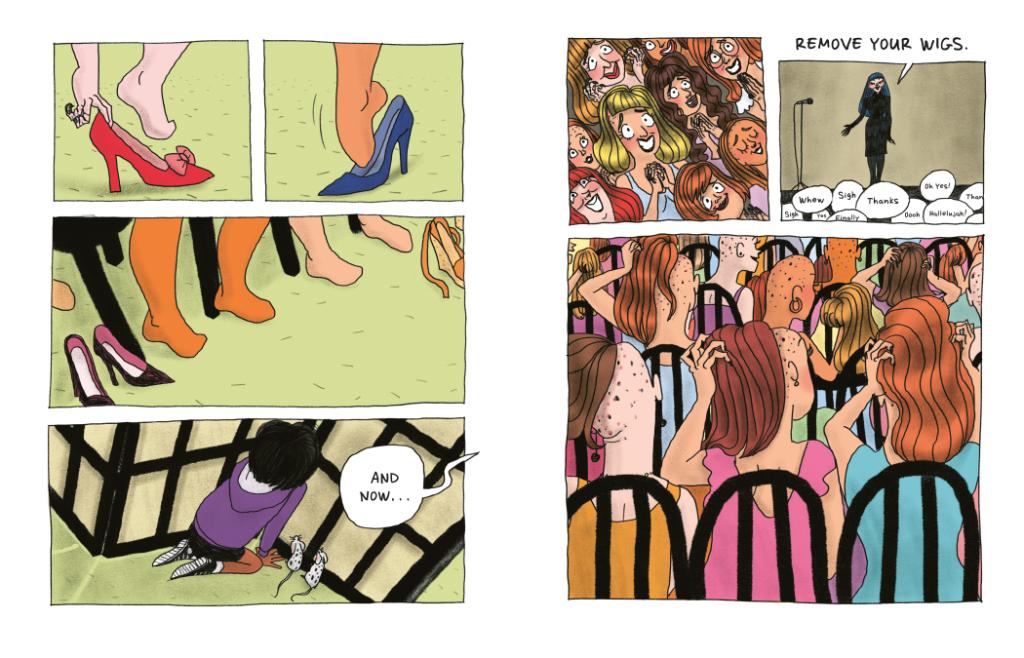 As a decades long Roald Dahl fan, I wholeheartedly approve of this adaptation. Besides the story remaining true to form, I also loved the illustrations. The Grand High Witch looked different unmasked than she does in my memory of the book and original movie but she was fantastic nonetheless.
I definitely need more Roald Dahl graphic novel adaptations.
Once Upon a Blurb
Witches are real, and they are very, very dangerous. They wear ordinary clothes and have ordinary jobs, living in ordinary towns all across the world – and there's nothing they despise more than children. When an eight-year-old boy and his grandmother come face-to-face with the Grand High Witch herself, they may be the only ones who can stop the witches' latest plot to stamp out every last child in the country!
This full-colour graphic novel edition of Roald Dahl's The Witches, adapted and illustrated by Eisner Award winner Pénélope Bagieu, is the first-ever Dahl story to appear in this format. Graphic novel readers and Roald Dahl fans alike will relish this dynamic new take on a uniquely funny tale.