Illustrations – Dan McGuiness
The last time we saw best friends Hotdog, Lizzie and Kev, they were solving crime, having tracked art thieves down to the Castle Creepy Fun Park. I loved this location and hope it will be explored further in another adventure.
This time our friends are packing their bags for Rainbow Island. They're looking forward to having some fun in the sun but it turns out they're actually on their way to Snowville. So rather than surfing and soaking up the sun, they'll be keeping cool, ice skating, skiing and making snowmen.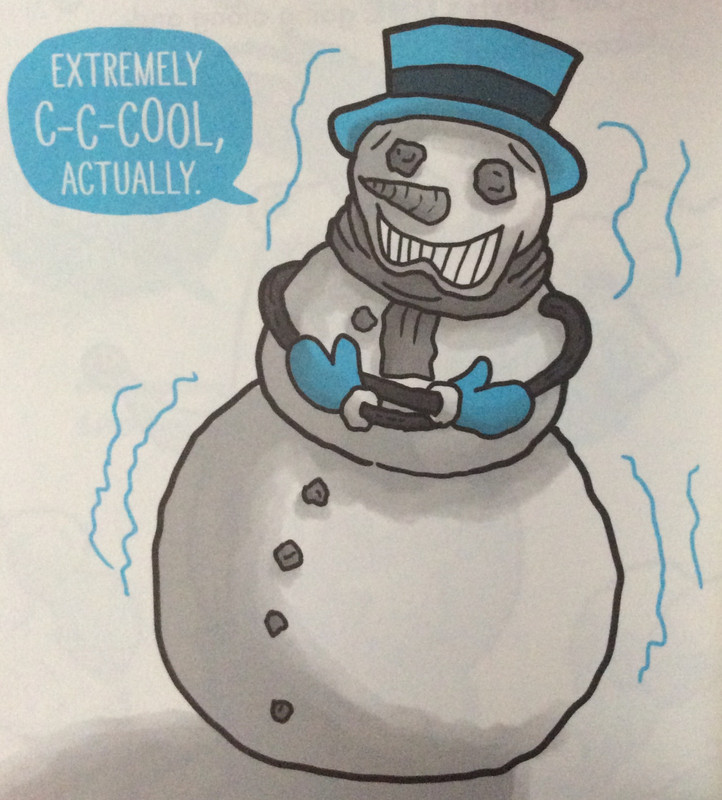 This is a series where it's safe to check out that strange noise in the basement, where new friends are brave enough to face their fears and try new things, and where teamwork is key.
As usual, the story is fun and the illustrations are adorable. Be on the lookout for Hotdog in a hotdog outfit!
Once Upon a Blurb
Hotdog and his friends think they're headed for the hot sun and sand of Rainbow Island … but they end up in SNOWVILLE instead! Brrrrrr!
Can they make the most of their icy holiday? And maybe even compete in the Snowville Games?