Illustrations – Greg Abbott
It's time for another Who's in Your Book? book. This book's Who is an adorable little alien whose spaceship has crashed through its pages.
I managed to find an excerpt at Penguin UK so prepare yourself for image overload!
The interaction begins almost straight away because we need to find out just Who has invaded our book.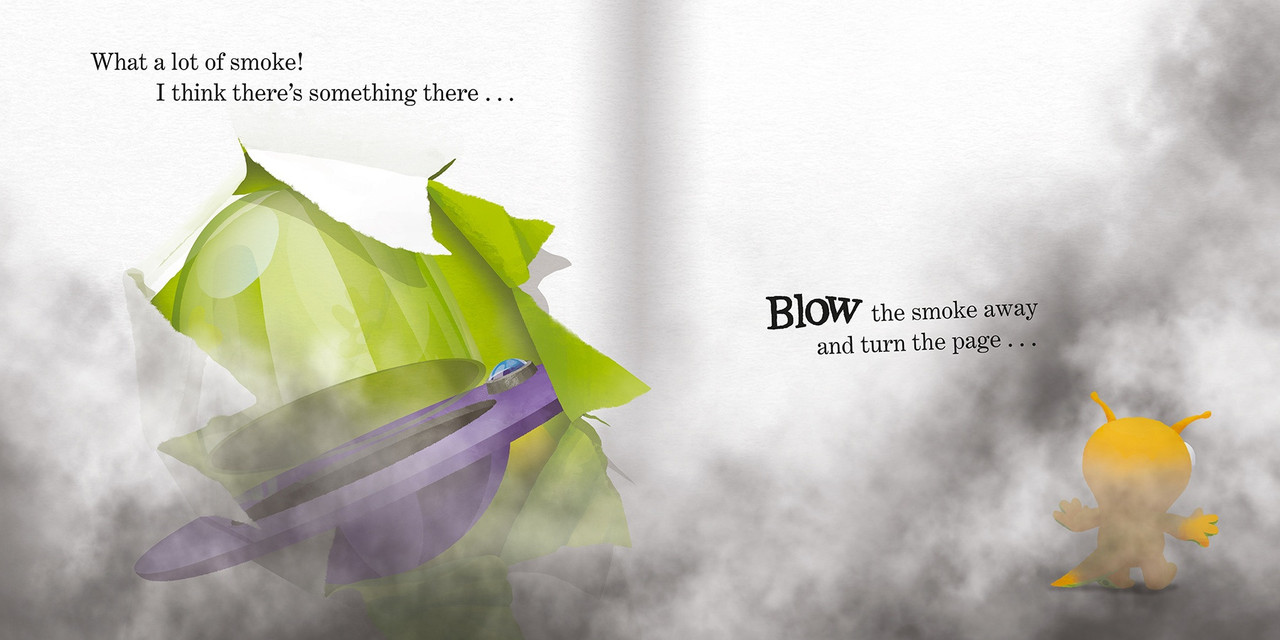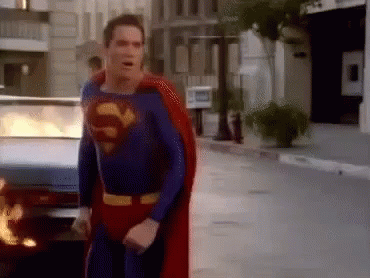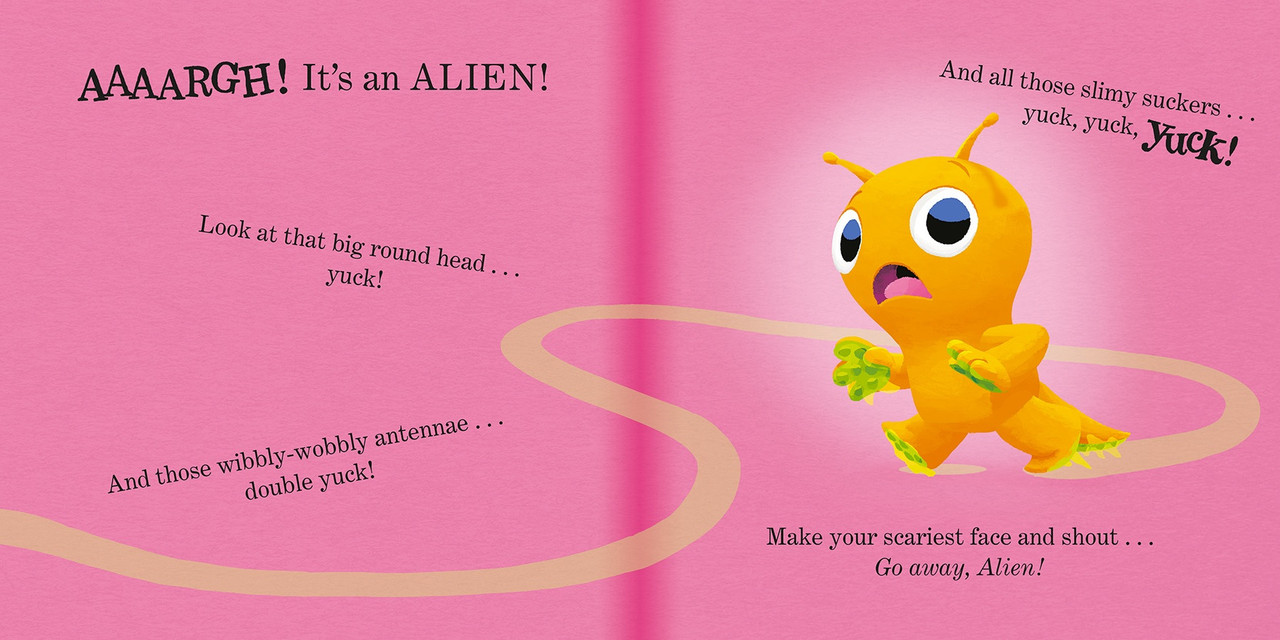 No! Don't be mean to our potential intergalactic friend. What would Mulder think if he saw you being anything less than welcoming?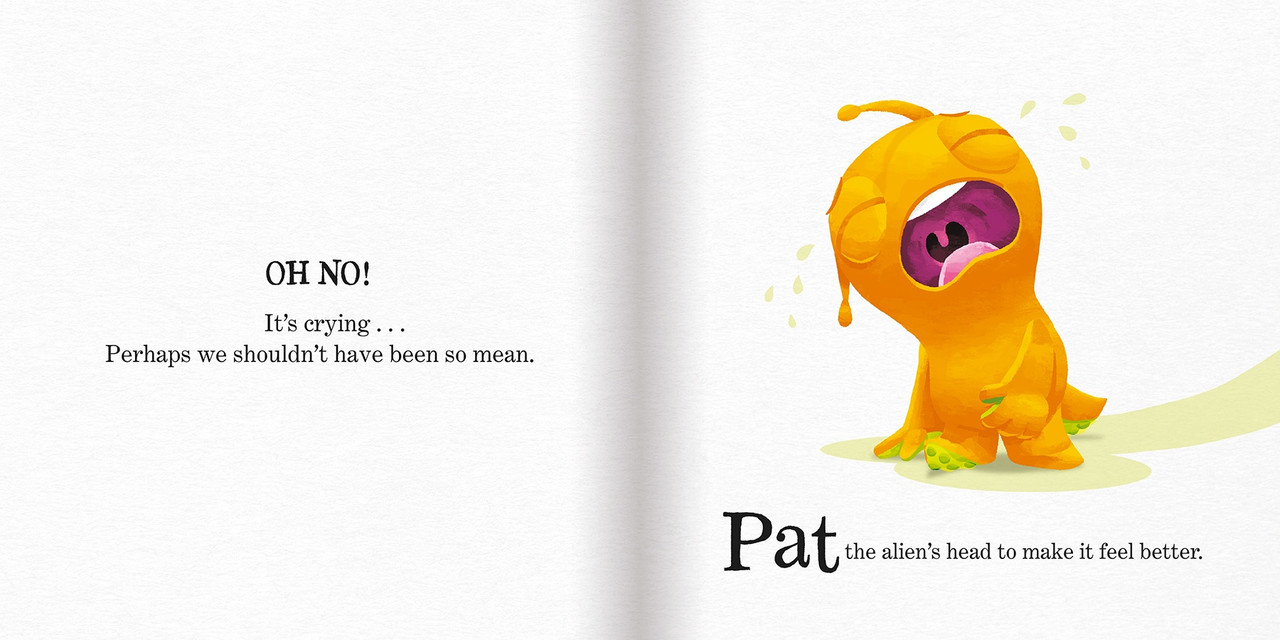 See what you did? Poor little guy.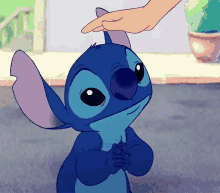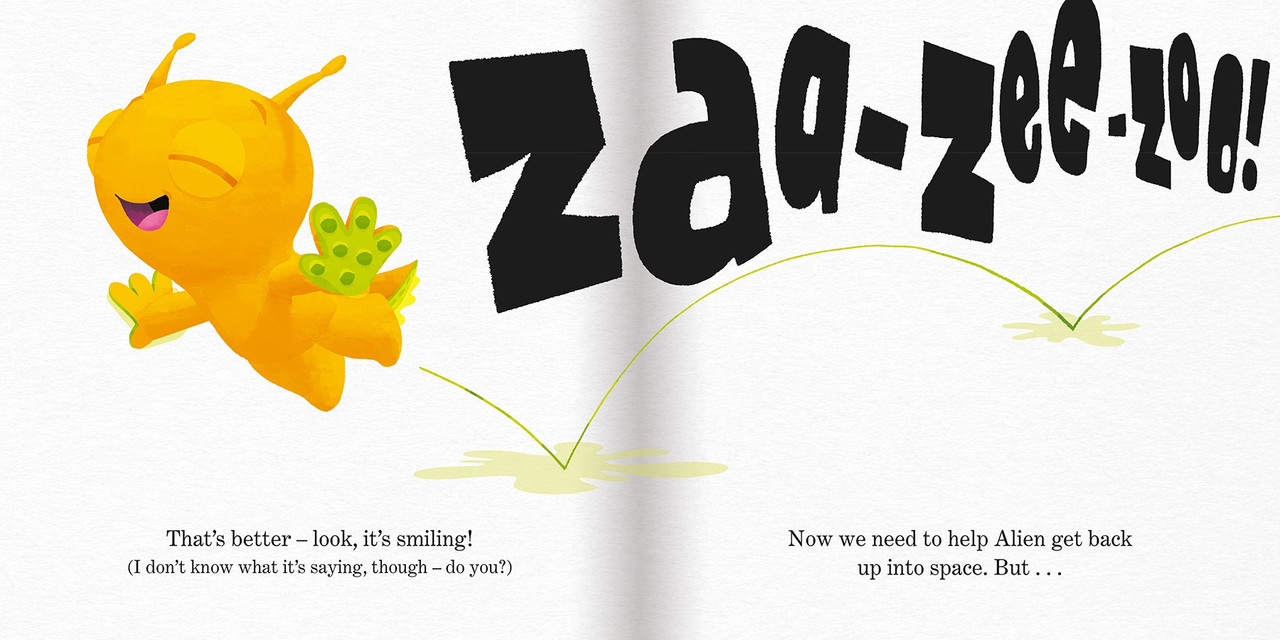 I'll help! May I come with you, happy Alien friend?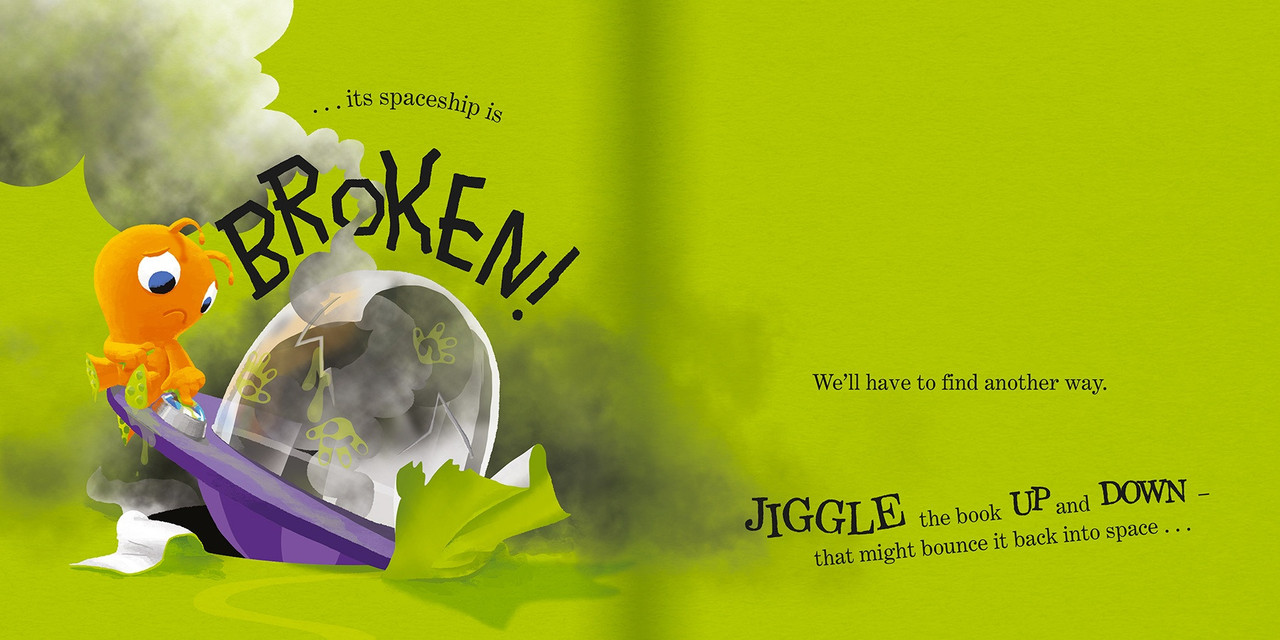 Oh, no. Our travel plans have been delayed. [I will not make a comment about 2020. I will not make a comment about 2020.]
It's now up to you, dear reader, to keep following the instructions to help Alien. Along the way we're reminded that diversity is wonderful, with a message of inclusion. And there's a bonus cameo from Monster so I'm a pretty happy camper.
I really enjoy how interactive this series is. As usual, Greg Abbott's illustrations bring our new little Who to life, with all of their emotions clearly depicted, and the colours are as vibrant and fun as I've come to expect.
I just hope there's room on the spaceship for me.
Once Upon a Blurb
Tom Fletcher and Greg Abbott have created a new interactive adventure, this time featuring an adorable alien who has crash-landed in YOUR book!
You'll have to help Alien back up into space, because aliens don't belong on Earth … do they?
This sequel to bestsellers There's a Monster in Your Book and There's a Dragon in Your Book is packed full of interactive fun, with a gentle message about openness, acceptance and inclusion that will speak to the very youngest readers.